Marlsgate Plantation, a stately columned Greek Revival Mansion located at Scott, was the site of the most recent excursion of the Citizens Bank Travel Club.  Marlsgate owners Beau and Martha Ellen Talbot hosted a luncheon and tour for 55 members of the Travel Club.
Ground was broken on the plantation in 1850, and the mansion was completed in 1904.  The property now stands shaded by ancient oaks and a pecan grove and is surrounded by acres of rice, cotton, and soybeans.  The Talbots say that Marlsgate is a reflection of the opulent plantation era when cotton grew tall, and there was a privileged class of wealth in the Arkansas Delta.
Citizens Bank has also released its 2018 schedule of Travel Club activities, topped by a 13-day exploration of the Alpine countries of Europe, including Austria, Germany, and Switzerland.  Club members will enjoy also multi-day visits to Crystal Bridges, Eureka Springs and the Natchez Pilgrimage next fall.
The Travel Club's annual calendar includes monthly tours, day trips, concerts, plays, and other activities, highlighted by one premium domestic trip and one premium international trip.
Space is limited for all of the events, and several reach maximum capacity quickly.  To make reservations or for more information, call (870) 698-6233, or email chuckj@thecitizensbank.net.
The 2018 Citizens Bank Travel Club schedule:
Greater Tuna

, a comedy playing at Murry's Dinner Playhouse in Little Rock on Sunday, Jan. 21.  

"The Planets," a concert by the Arkansas Symphony Orchestra at Robinson Performance Hall in Little Rock on Sunday, Feb. 25.

Wicked

, the long-running Broadway musical, at the Orpheum Theatre in Memphis on Saturday, March 17.

Mamma Mia

, the popular musical, at the Arkansas Repertory Theatre in Little Rock on Sunday, April 8.

Disney's

The Lion King

,  at Robinson Performance Hall in Little Rock on Saturday, May 5.

Georgia O'Keeffe Exhibition at the Crystal Bridges Museum of American Art in Bentonville on June 14-15.

Historic Arkansas, a one-day tour of two Little Rock sites: the Historic Arkansas Museum and the Old State House Museum, on July 12.

Eureka Springs, a three-day excursion to explore, relax, shop and dine in this charming Victorian resort village, on Aug. 13-15.  

Fall Pilgrimage, tours of multiple antebellum homes plus other activities in Natchez, Miss., on Sept.21-24.

Exploring the Alpine Countries, a spectacular tour over 13 days in Austria, Germany and Switzerland, Oct. 4-16.

Petit Jean State Park,  a day trip to Arkansas' first state park, Nov. 15.

Christmas at the People's House, at the Arkansas Governor's Mansion in Little Rock, tentatively scheduled for Dec. 11.

Exploring the grounds of the Marlsgate Plantation are (from left) Citizens Bank Travel Club members Marilyn Brewer, Caliene Coop, Loretta Shell, Bill and Shirley Bundy, and Marcella and Bob Langley, all of Batesville.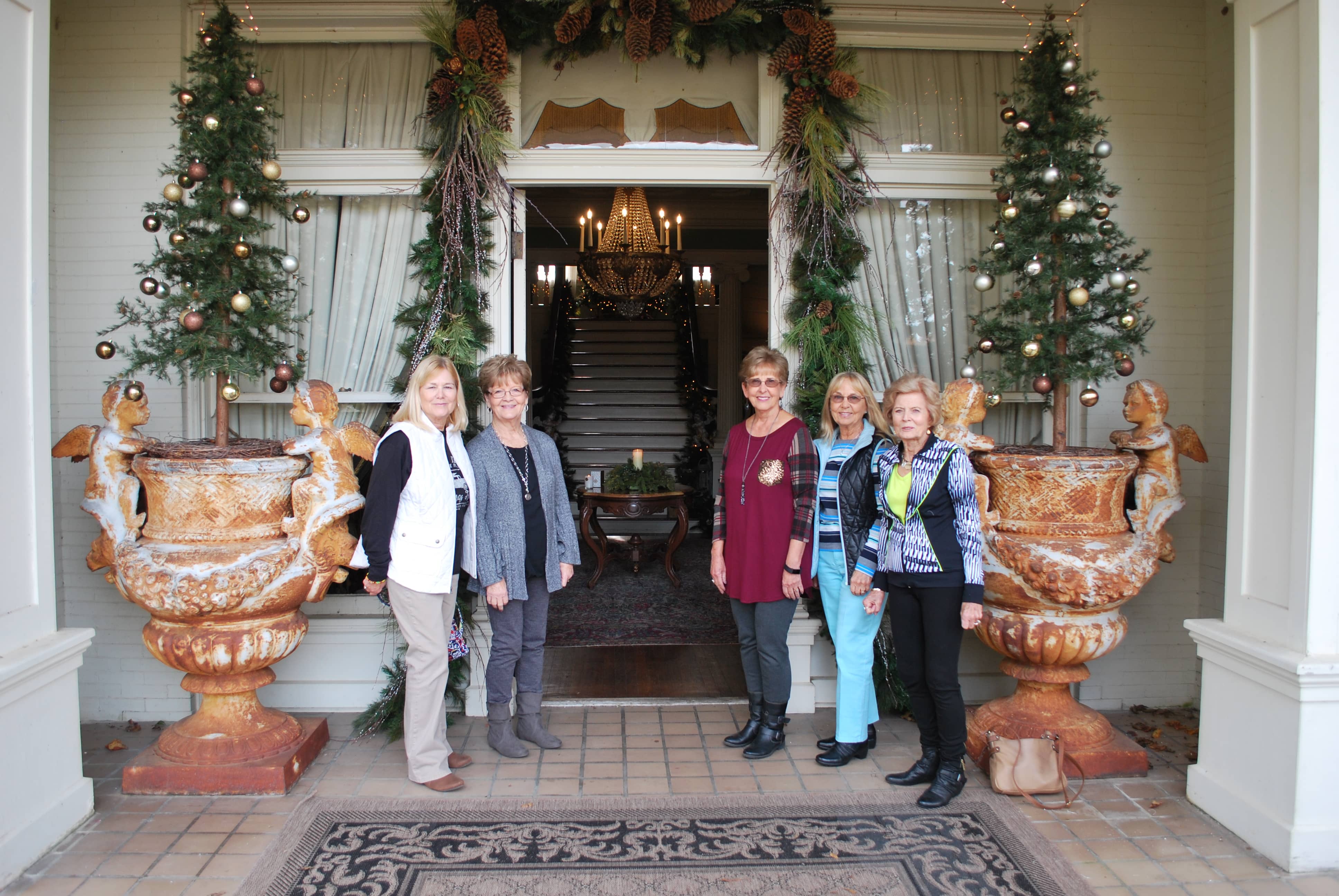 Pausing at the front entrance to Marlsgate are Travel Club members (from left) Marilyn Brewer and Linda Dale of Batesville, Doris Lillard of Charlotte, and Connie Coots and Caliene Coop of Batesville.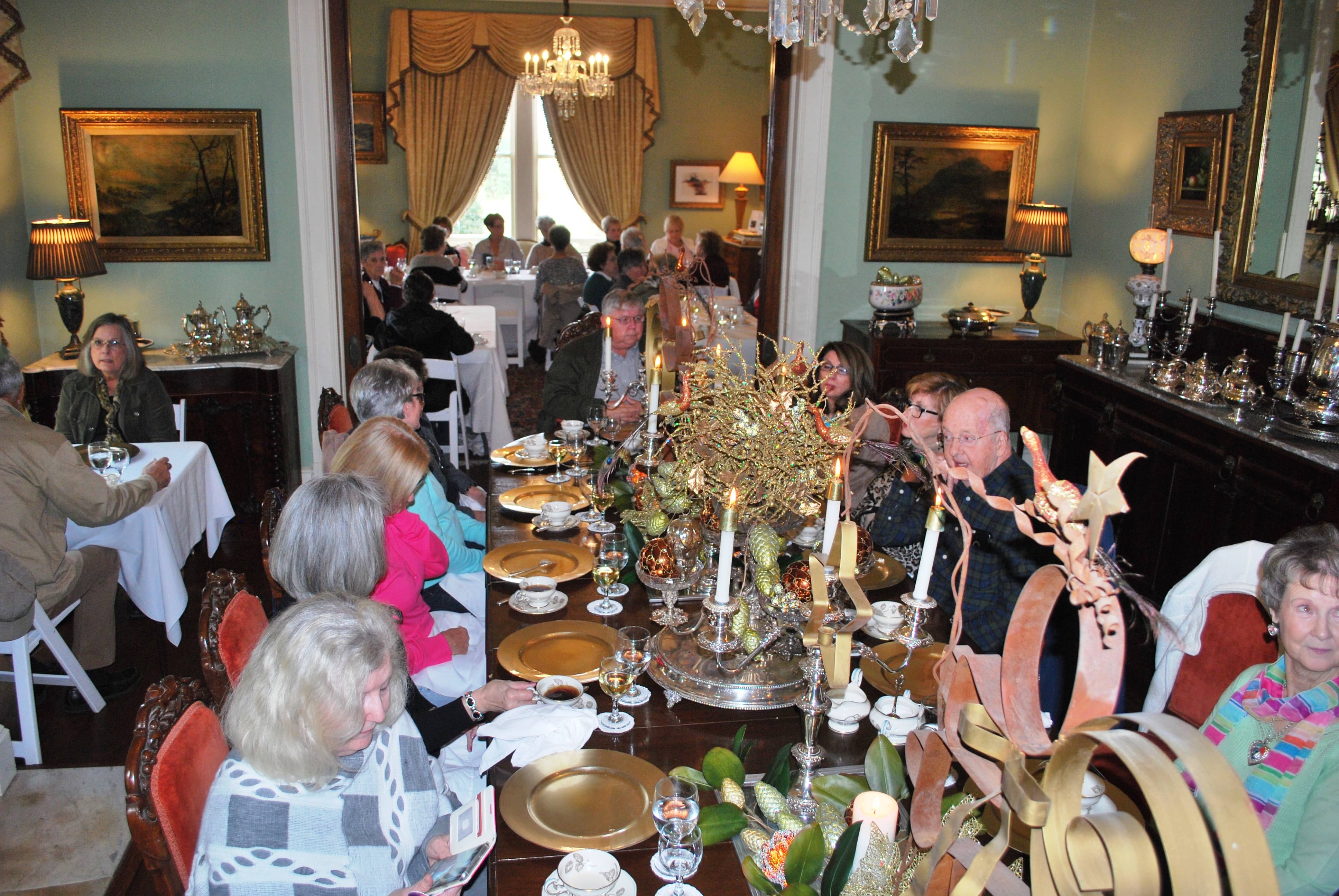 Travel Club members prepare for a luxurious luncheon served in the beautifully appointed dining room at Marlsgate.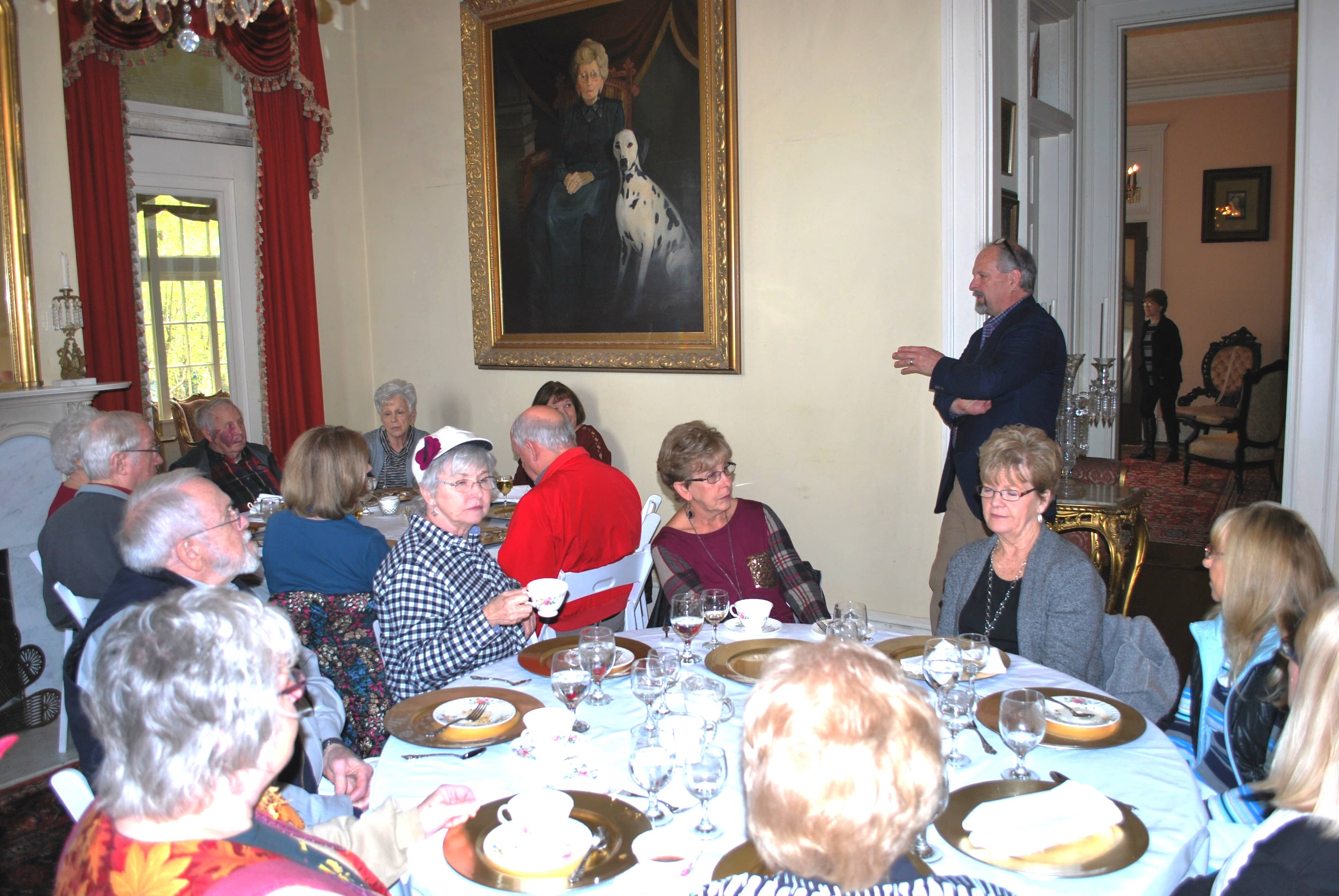 Beau Talbot (standing right), who owns Marlsgate along with his wife Martha Ellen, discusses the couple's efforts to restore the mansion.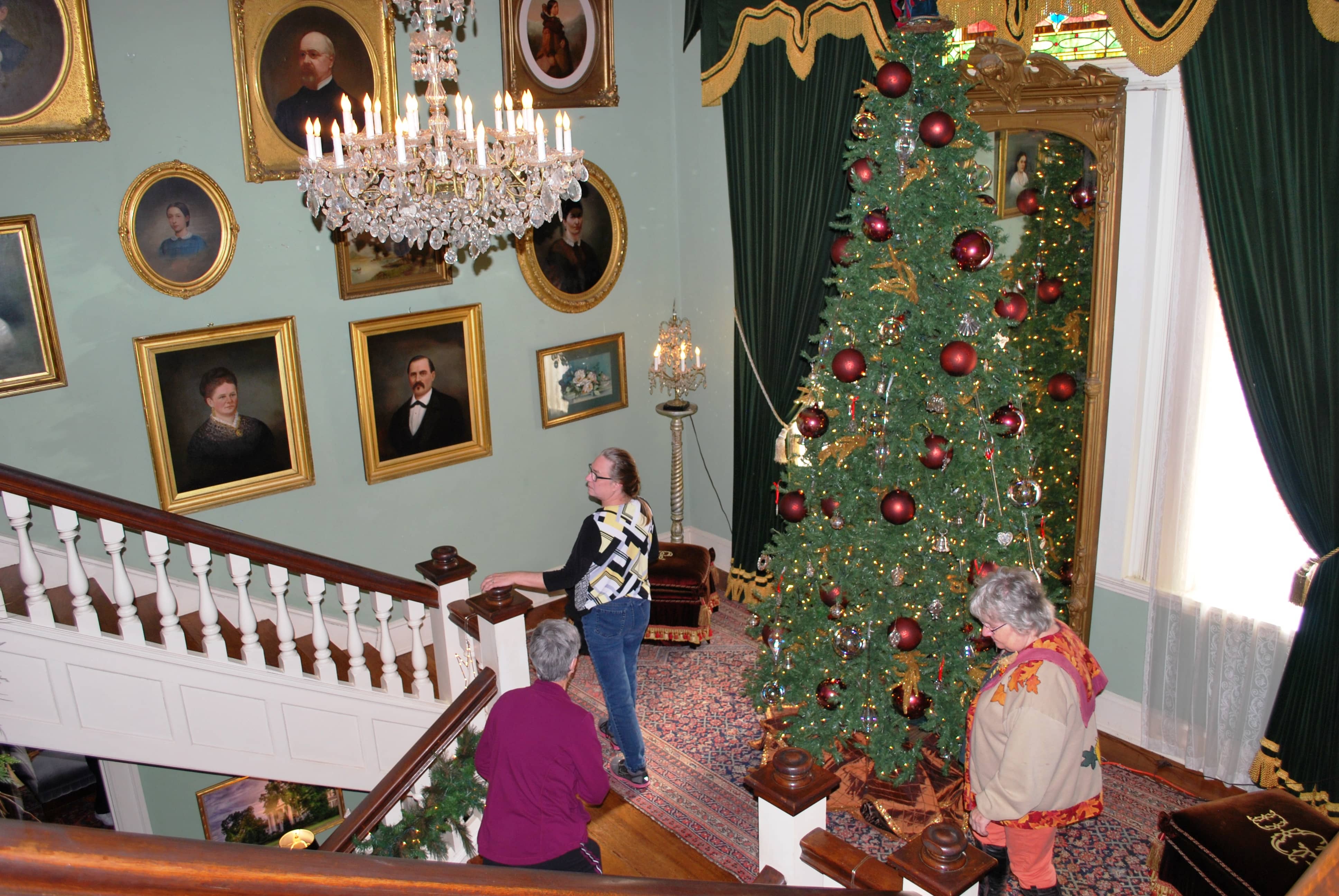 Kathryn McDoniel (center) of Batesville stops beside a tall Christmas tree on the landing before proceeding to the second floor of the Marlsgate mansion.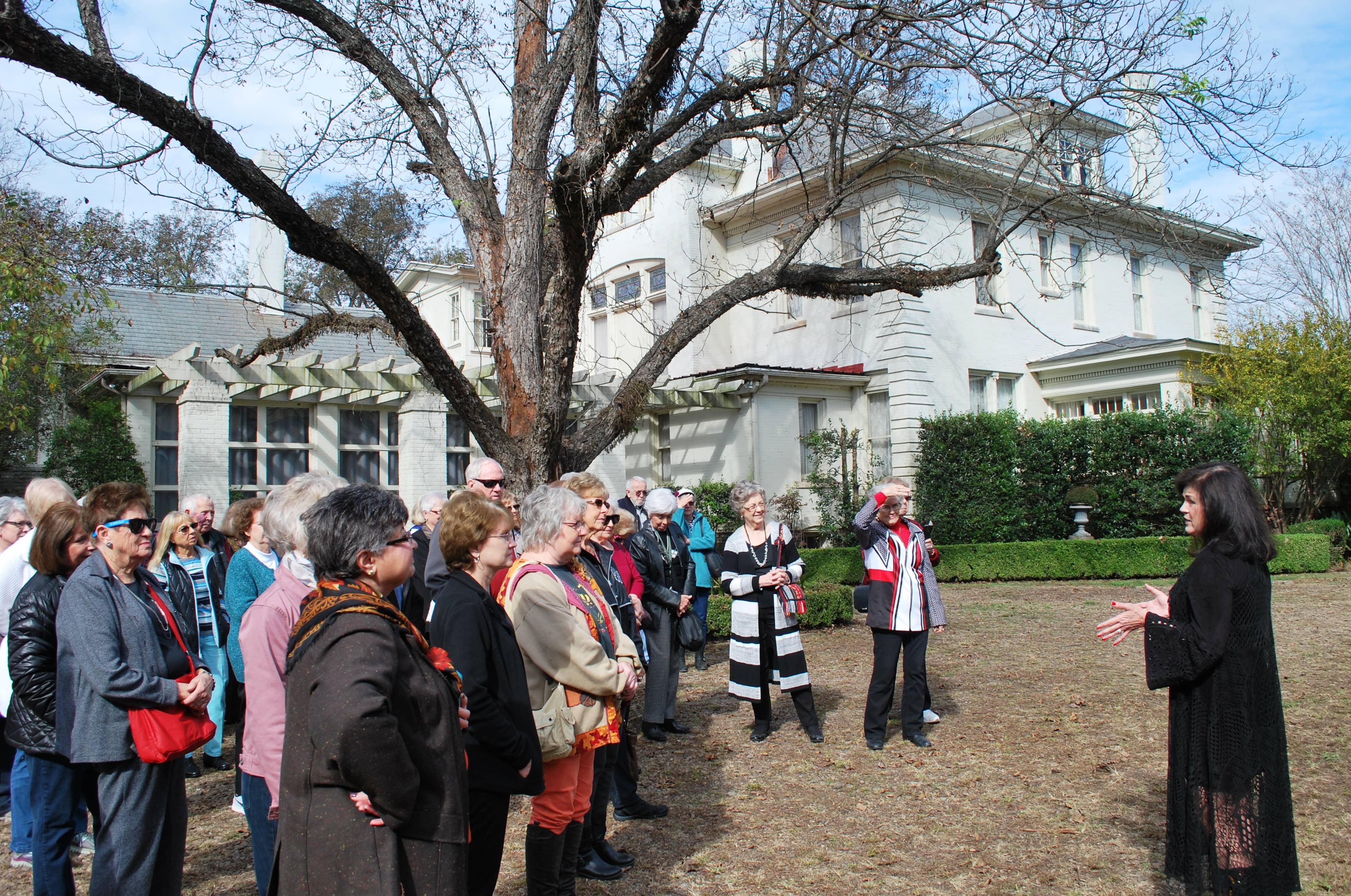 Marlsgate owner Martha Ellen Talbot (right) discusses the development of the grounds and structures on the plantation, including the mansion, which was completed in 1904. All images via Citizens Bank