A cardiologist has joined the staff of White River Medical Center (WRMC) in Batesville, according to Gary Bebow, CEO of White River Health System.
Dr. Bennett Rudorfer is now accepting patients at his office in the White River Cardiology Clinic. Dr. Rudorfer's medical specialty is in cardiovascular disease and interventional cardiology. He has 25 years experience in the latter specialty, many of those spent with the cardiology team at Methodist University Hospital in Memphis.
Cardiovascular disease and interventional cardiology are medical specialties focused on providing care to patients with heart disease. He is certified by the American Board of Internal Medicine.
"My passion lies in helping patients with cardiovascular disease, and I look forward to bringing greater access to cardiovascular patient care in Batesville and the surrounding areas," said Dr. Rudorfer.
As a cardiologist, Dr. Rudorfer encourages patients to take a proactive approach to their health by focusing on patient education and regular screenings. His practice includes the treatment of angina and coronary artery disease, atrial fibrillation, congestive heart failure, valvular heart disease, and other cardiac conditions. Treatments include, but are not limited to, angioplasty, cardiac catheterization, medication management, and stents.
Dr. Rudorfer obtained his medical degree from the New York University School of Medicine. He completed a residency and fellowship at the New York University Medical Center and the Veterans Affairs Hospital in New York.
Dr. Rudorfer and his wife, Ellen, have six children and two grandchildren.
"Heart disease is the leading cause of death in America," said Bebow. "I am happy to have someone with Dr. Rudorfer's experience join our team of cardiologists at WRMC."
White River Cardiology Clinic located inside the Diagnostic Clinic at WRMC is located at 3443 Harrison St. in Batesville. To schedule an appointment, call (870) 262-1600.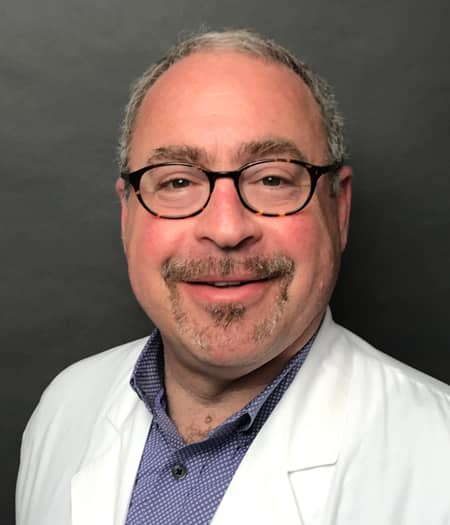 Image of Dr. Bennett Rudorfer via WRMC
Get up-to-date local news and weather with Gary B. each weekday morning by listening to Ozark Newsline on Arkansas 103.3, 93 KZLE, and other W.R.D. Entertainment radio stations. If you have a news tip or event to promote, email White River Now at news@whiterivernow.com.