NEATennis, a regional tennis organization which hosts the After School Tennis Zone at the Batesville Community Center each Monday afternoon, has now added yoga to the group's unique tennis instruction program for children.
Illene Stewart, an RYT 200 yoga instructor, will partner with NEATennis to provide the yoga instruction.
"Yoga and tennis are developmentally comparable," said Stewart. "Each requires both mental and physical involvement and growth. To be able to practice both skills in one setting is truly a win-win."
For more information on NEATennis and the After School Tennis Zone, head to NEATennis.com.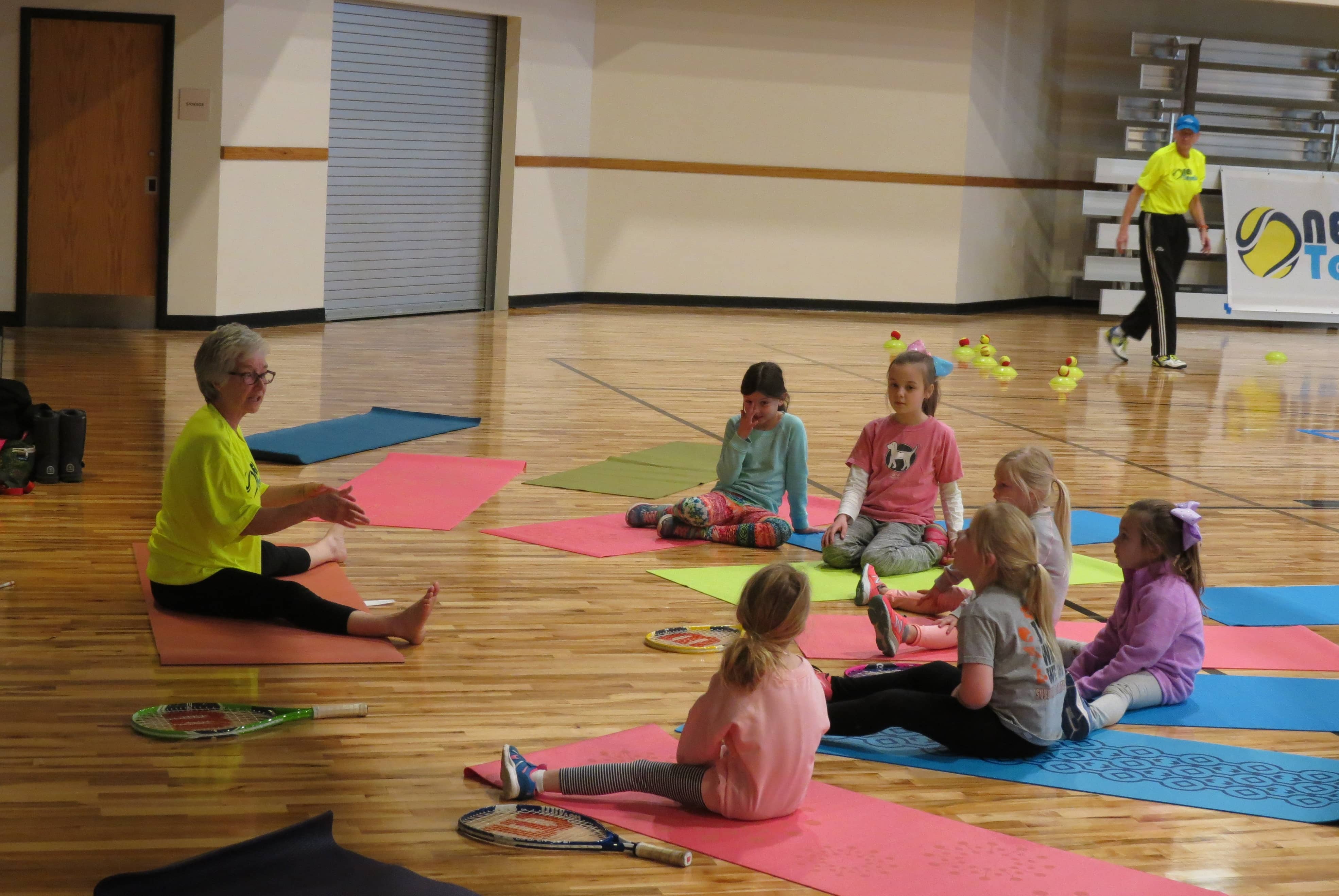 Yoga instructor Illene Stewart discusses the benefits of yoga to participants in NEATennis' After School Tennis Zone / Image submitted