Since the federal courtroom at the United States Post Office Building in Batesville has been closed due to federal government cost-cutting measures, a new arrangement is now in place to continue to have federal court in Batesville and Heber Springs. 
Circuit Judge Lee Wisdom Harrod said that local attorneys and judges went to work to keep federal district court in Batesville and Heber Springs.
This morning, the federal judge for the district, Judge D. P. Marshall, Jr., along with the circuit judges in the 16th Judicial District gathered to memorialize the agreement. The county judges in Batesville and Heber Springs, Judge Robert Griffin and Judge Jerry Holmes, were acknowledged for providing the courtroom access for federal court sessions at no cost to the federal government.  
Circuit Judge Lee Wisdom Harrod at today's announcement / Image by Gary B.
The 16th Judicial District Circuit judges arranged their court schedules so Judge Marshall could schedule federal court sessions in the Independence County and Cleburne County courtrooms.
The arrangement assures that those who need to be in federal court will not have to drive a long distance to be present. If the arrangement had not been done, those citizens would have had to drive a distance, such as Jonesboro or further, to where a federal courtroom still exists.
Speakers at today's memorial were Circuit Judge Lee Wisdom Harrod, United States District Judge D.P. Marshall Jr., Chief Justice John Dan Kemp of the Arkansas Supreme Court, Cleburne County Judge Jerry Holmes, Independence County Judge Robert Griffin and the President of the Independence County Bar Barrett Moore.
Before the federal courtroom in Batesville was closed, a federal district court had sat in Batesville for more than one hundred years. With the sharing arrangement that will now continue.
White River Now's Gary B. spoke with Circuit Judge Lee Wisdom Harrod about the arrangement. Listen below: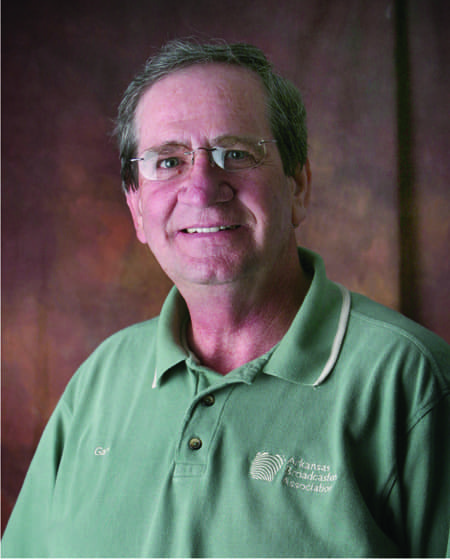 Get up-to-date local and regional news along with the latest weather every weekday morning by listening to Gary B. and Ozark Newsline on Arkansas 103.3, 93 KZLE, and other W.R.D. Entertainment radio stations. If you have a news tip or event to promote, email White River Now at news@whiterivernow.com.