Chad Hooten of Hooten's Arkansas Football magazine made a stop by Southside High School Wednesday to announce that the 2018 football Southerners team has been selected to play in the Arkansas Blue Cross & Blue Shield Kickoff Classic on Saturday, Aug. 25 in Little Rock. The Southerners will take on the Warren Lumberjacks.
Hooten told White River Now he's excited for the football program, and the Southerners fit the mold for this type of game and atmosphere. Listen below.
Southerner head football coach Kenny Simpson said that it is an honor to be asked to play in this game and that his team will be ready. Listen below to his comments.
The Warren Lumberjacks were the 2017 4A state runners-up and were defeated in the state title game by the Arkadelphia Badgers 28-27.
The Southside Southerners 2017 football season was the most successful in school history with a record of 10-2 and they were the 4A-2 conference champions; the first ever for the program.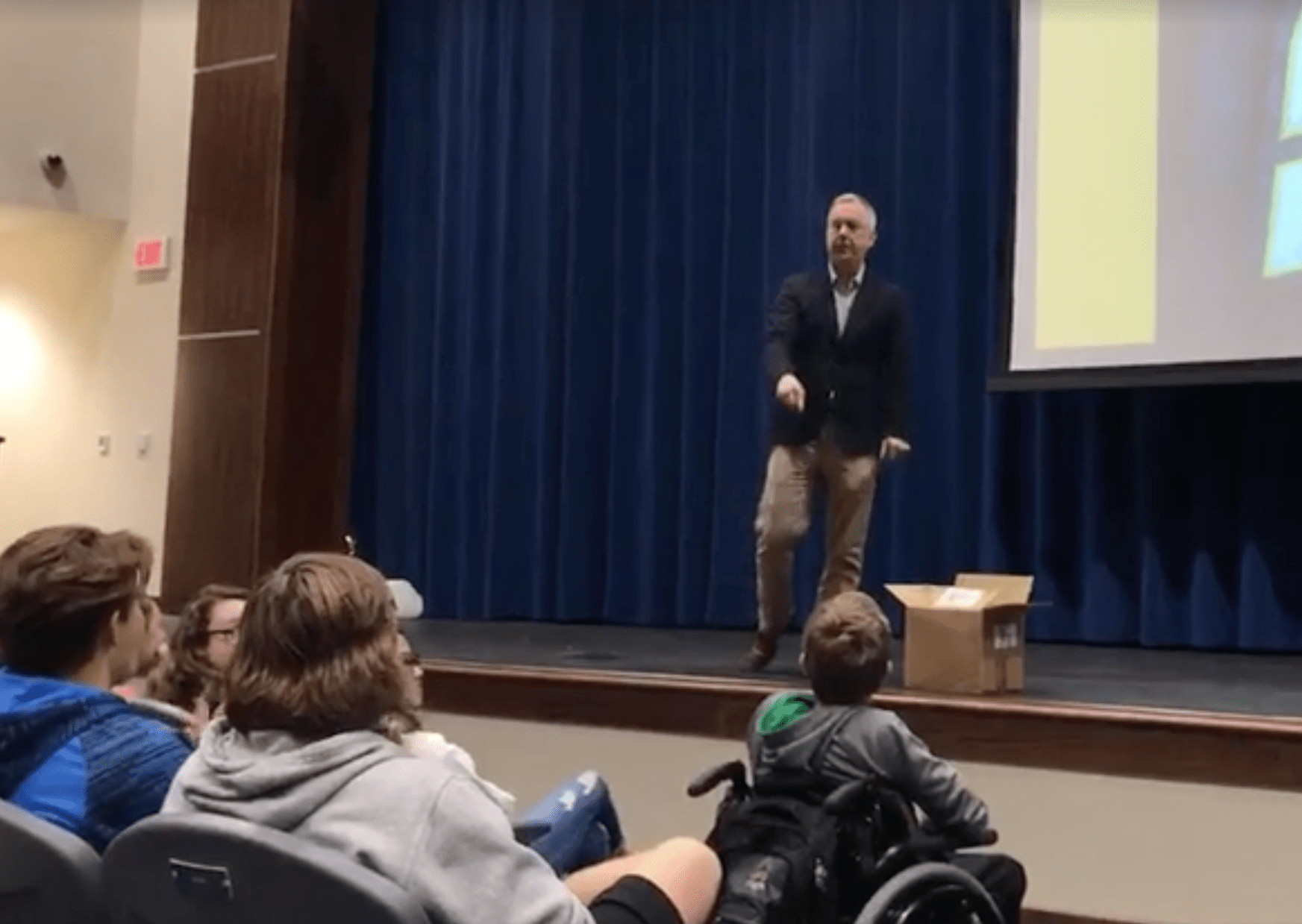 Chad Hooten of Hooten's Arkansas Football magazine announcing today at Southside Schools that the Southside Southerners will play in the Arkansas Blue Cross & Blue Shield Kickoff Classic