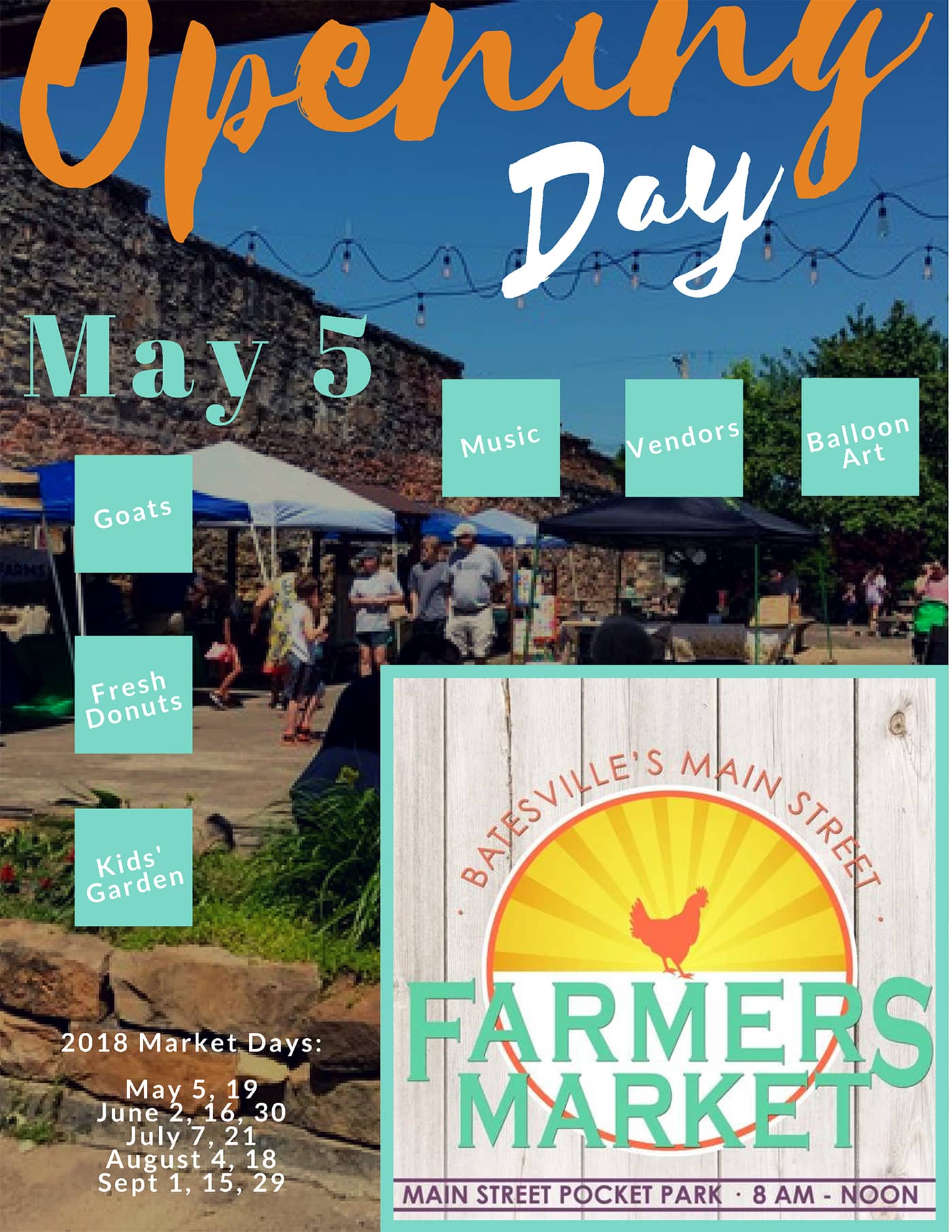 Each year the Main Street Farmers' Market brings hundreds of residents and visitors downtown to browse local art, crafts and produce. On May 5 , the Main Street Farmers' Market will be kicking off the upcoming market season with Opening Day from 8 a.m. to noon at the Pocket Park, 315 E. Main Street.
For Opening Day this year, they are inviting the local farm/garden/yard/agri supply businesses to participate. Booth spaces are $50, and businesses are invited to display and promote their products and services.
Some suggestions for relevant display materials include:
Farming/gardening equipment and tools

Seeds and plants

Chicken coop

Live animals (chickens, rabbits, etc; no large breed livestock)

Alternative growing methods (tower gardens, hydroponic systems, etc)

Outdoor wear (hats, gloves)
If you'd like to participate in Opening Day, please email mainstreetbatesville@gmail.com to reserve a spot. Please briefly describe what size space you need, and whether you will require electricity. Make checks payable to Main Street Batesville and mail to P.O. Box 3967, Batesville, AR 72503.