Retired Arkansas Supreme Court Judge Annabelle Imber Tuck spoke to the Independence County Bar Association Tuesday about the ballot measure known as Issue 1, the proposed amendment to the Arkansas constitution scheduled to be on the November ballot that is often portrayed as a cap on damages and attorney fees in medical cases.
However, Judge Tuck told attendees the fine print at the bottom of the proposal is key, saying it would put politics in our courts and damage the fair and impartial administration of justice and calling it "legislative overreach."
The proposal would take away the final rules of pleading, practice and procedure. Upon a sixty-percent vote, the legislature could amend or repeal a rule prescribed by the Arkansas Supreme Court, and going further, could even adopt rules on its own. This would apply to any court case, not just medical, according to Judge Tuck. Special interests with money, such as wealthy corporations and lobbyists support the issue which would limit access to justice, said Judge Tuck.
The legislature could potentially change court rules to keep ordinary people out of court by requiring the losing party to pay attorney fees for the other side versus the merits of the case itself, said the judge.
Judge Tuck told the association the issue violates the time-honored American standard of separation of powers. The legislature would even have control over court rules in any case and even be able to decide what evidence is admissible or not.
The courts, said Judge Tuck, are not involved in the legislative rulemaking process nor is the executive branch. "Why should politicians take over court rules?" the judge asked.
Retired Arkansas State Supreme Court Judge Annabelle Imber Tuck (right) speaks with Bart Virden, Associate Justice of the Arkansas Court of Appeals at a recent meeting of the Independence County Bar Association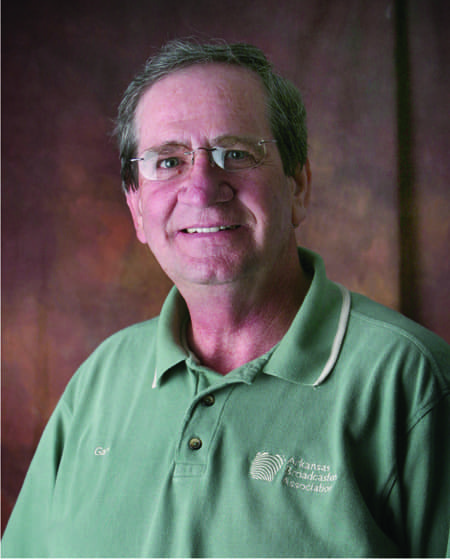 Get up-to-date local and regional news along with the latest weather every weekday morning by listening to Gary B. and Ozark Newsline on Arkansas 103.3 KWOZ, 93 KZLE, and other W.R.D. Entertainment radio stations. If you have a news tip or event to promote, email White River Now at news@whiterivernow.com.