A few days ago, word came to White River Now that a ransomware attack was attempted on the Independence County Emergency Dispatch System. We reached out to County Judge Robert Griffin about the situation, and his reply via email is below:
Dispatch is under my office on the flowchart. I have successfully completed Level 2 CJIS (Criminal Justice Information System) Security Test testing, as required for my position. It is technically under the Office of Emergency Management. Glen Willis is the Director and the 911/Dispatch Coordinator, Brian Presley, oversees the day to day operations of the facility. Brian is ACIC (Arkansas Crime Information Center) Level 2 trained and has been a long time dispatcher before moving into his current position.   
The entire dispatch and operation systems were moved from the Batesville facility and installed intact in the new facilities by the Sheriff's Office using our new consoles for placement of the equipment. The system had not been changed except for an item or two but by the same qualified technicians that moved the system into our facility.
We discovered several weaknesses in the security of the system and potential for intruders that we have mitigated. When all our upgrades are 100% complete, we will be complete accord with the most up to date standards of ACIC/NCIC (National Crime Information Center).
If you followed the news feeds, there have been over 100 ransomware attacks in the past couple of weeks, including the city of Atlanta. ACIC is involved in standards pertaining to our upgrades. Some minor functions, such as routing to the fax machine, have been ongoing due to the security upgrades. There have been some disruptions of internet service not related to the upgrades but a vendor problem that has occurred around town.
Dispatch HAS NOT BEEN DOWN for even an instant. All 911 calls have been received and dispatched without fail. All administrative lines have been up and running as well. ACIC is aware of our security upgrades and in fact, have visited the facility with compliments to our staff. Any investigation of alleged ransomware attacks is handled by the ASP (Arkansas State Police) and FBI (Federal Bureau of Investigation). To my knowledge, anything about security is not to be disseminated to the public. Every entity, ACIC for starters, that had a need to know, was properly notified of our security upgrades, to my knowledge.
I trust that with his experience of dispatch protocols, Mr. Presley took the appropriate course to not disrupt ongoing service to our public. We have kept the exact protocols that were in place during the operations of Batesville. ACIC is up and down periodically due to system upgrades at Little Rock, internet disruptions like currently occur and other sporadic events. It is my understanding that when these occur, we obtain data from a sister agency and relay that to the officers. The duty officer requesting information is told there will be a slight delay due to the relay of information. That is the notification system that has been in place. It is an instant notification for the officer needing to run someone.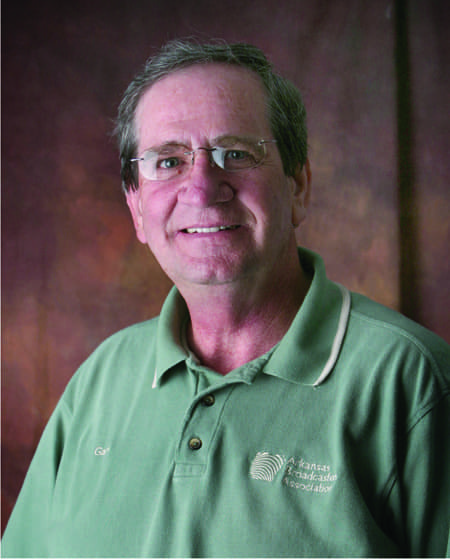 Get up-to-date local and regional news along with the latest weather every weekday morning by listening to Gary B. and Ozark Newsline on Arkansas 103.3 KWOZ, 93 KZLE, and other W.R.D. Entertainment radio stations. If you have a news tip or event to promote, email White River Now at news@whiterivernow.com.