The jail matron situation in Independence County is quickly moving toward the "desperation" stage. Independence County Sheriff Shawn Stephens said the jail is at full staff with nine matrons, and his number is now below five.
Sheriff Stephens says he has lost matrons to other enforcement agencies, such as the state penitentiaries at Newport where the pay is much higher.
Since there is a "training" process for each new hire, and depending on the ability to make new hires, the Independence County Jail is days away from moving toward full employment.  In fact, Sheriff Stephens said he has been trying to get the Law Enforcement Committee to take a look at the matron situation for some time without much success. He said he is being told the county doesn't have the funds to add more matrons to the staff and also can't afford to increase the starting pay.
He said his next alternative to satisfy the situation is to refuse female prisoners above the number that can be handled until he can build the staff back up to the maximum nine matrons.
Sheriff Stephens also said he could cut back taking prisoners from the District Court's Community Service Program, and farm female prisoners out to others counties such as Jackson and Randolph who have the capacity to take additional female prisoners.
That last move would also require the county to pay a daily fee for each female prisoner sent to another lockup. Of course, the sheriff said he doesn't want to stop taking female prisoners, but he also has to adhere to the rules and regulations of providing incarceration for prisoners, and that's where the number of matrons required comes into play.  Sheriff Stephens said the Independence County jail is rapidly moving toward a "no take" policy on female prisoners until he can build up his matron numbers.
When asked about the matron situation, Independence County Judge Robert Griffin said the shortage is an administrative item, and he is sure the sheriff will handle the situation. On funding, the county judge said Independence County has always supported law enforcement, and he does as well.
He noted that over the past 35 years, law enforcement, including the operation of the jail, has had larger increases by percentage than any other county office. He said the increases have continued under his administration as well.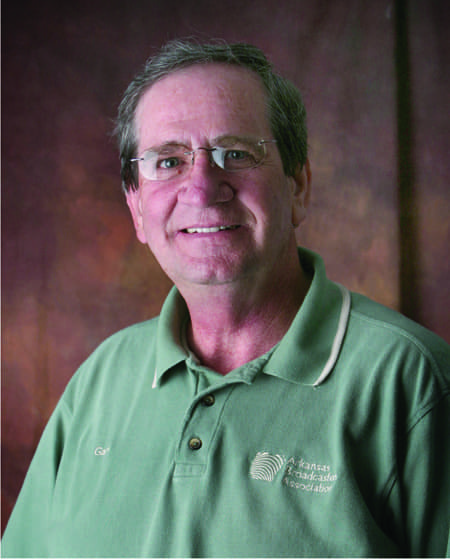 Get up-to-date local and regional news along with the latest weather every weekday morning by listening to Gary B. and Ozark Newsline on Arkansas 103.3 KWOZ, 93 KZLE, and other W.R.D. Entertainment radio stations. If you have a news tip or event to promote, email White River Now at news@whiterivernow.com.