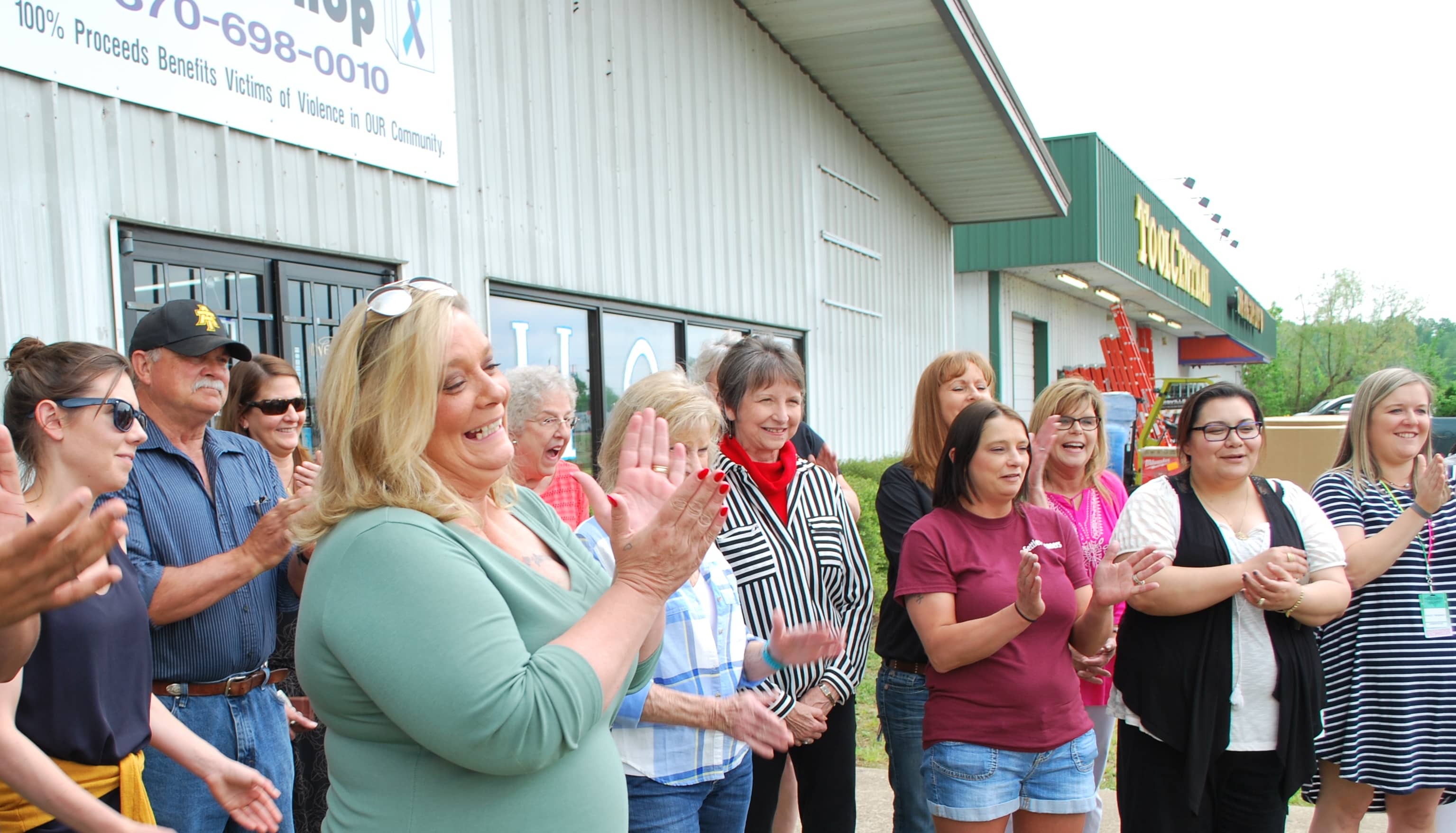 Patty Duncan (left foreground) smiles and applauds as she and more than a dozen volunteers learn that the recent Red Hot Ladies Luncheon raised $11,100 to support the work of Family Violence Prevention Inc. in Batesville.
Duncan is the executive director of Family Violence Prevention (FVP) which, for more than 30 years, has assisted individuals and families experiencing domestic abuse and sexual assault to choose options, and to control their own lives by providing crisis intervention and a full line of support services.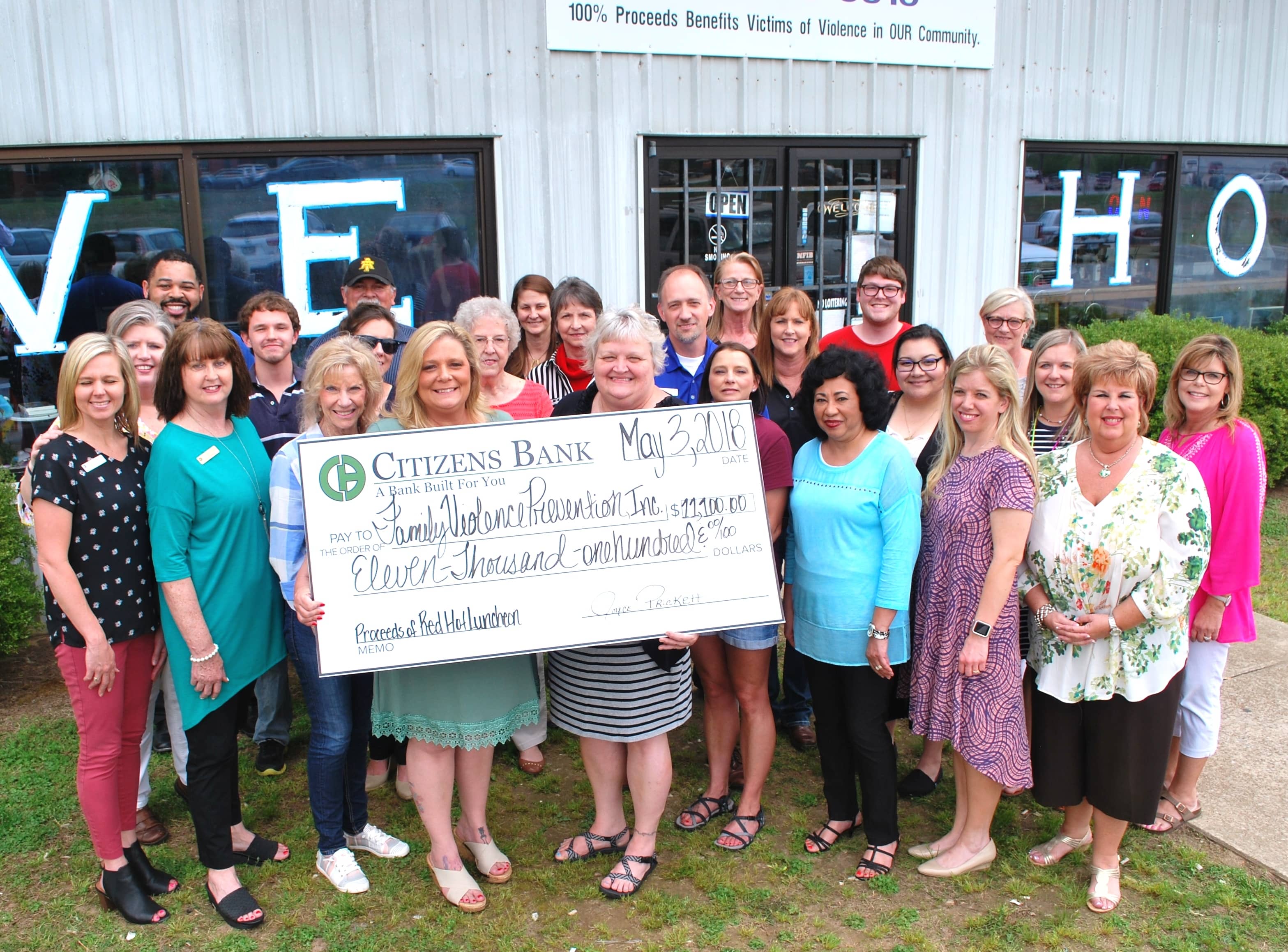 Representatives of Citizens Bank (above with Duncan, FVP staff and volunteers), which sponsors the annual Red Hot Ladies Luncheons, joined the FVP staff members for the announcement Wednesday.
Since its inception in 2006, the popular ladies events have raised more than $140,000 in contributions for various non-profit organizations that serve the health-related needs of women and their families in Batesville, Independence County, and surrounding communities.
"The hard work and support that went into making the Red Hot Ladies Luncheon successful will help Family Violence Prevention continue supporting victims of domestic and sexual violence here in our community," said Duncan. "Thank you, Citizens Bank and all the Red Hot Ladies for your continued support of FVP."
Images via Citizens Bank