In a special meeting Monday, the Batesville City Council approved an ordinance amending the Batesville Zoning Code regarding parking standards.
The Batesville Planning Commission held a public hearing March 5 after it became aware of concerns by local businesses that the standard parking requirements "were not always sensitive or appropriate to the unique parking circumstances" of some businesses.
At the meet, the commission voted to recommend that certain items in the zoning code be revised. It added sections allowing more flexibility in the parking standards that are "appropriate and conducive to a positive business climate."
The council voted to accept the commission's recommendation but not without some concerns by council members.
Chad McClure, the city's code enforcement officer, said the commission decided to keep the parking standards as they are but to allow businesses to request a waiver from the enforcement officer. If a business seeks a waiver, it must provide documentation that provides a detailed explanation of and justification for the reasons for a departure from design requirements.
The enforcement officer will conduct a review of the proposed design, with the advice of the city engineer and other departments as deemed advisable. Applicants may appeal decisions of the enforcement officer to the Board of Zoning Adjustment.
McClure also told the council a furniture store wants to locate a 20,000 square foot building on Harrison Street near Gap Road. The developer wants to know what the parking requirements will be before it makes a decision.
Council member David Shetron said he has concerns regarding taking such action in a special meeting, on short notice in a new location with no public input. (The meeting was held in a conference room in the Batesville Community Center.)
Shetron said the lack of sufficient parking was not the business owner's problem, "…it's their neighbors' problem…," because that's where the overflow parking will go.
Shetron said another of his concerns is what would happen if the business location changes hands and the parking is adequate for that business.
Council member Chris Poole said, "There's no perfect solution."
Shetron voted "no" on the motion to waive the second and third reading of the ordinance. He also voted "no" on approving the emergency clause that makes the change immediately.
Reporting by Bob Qualls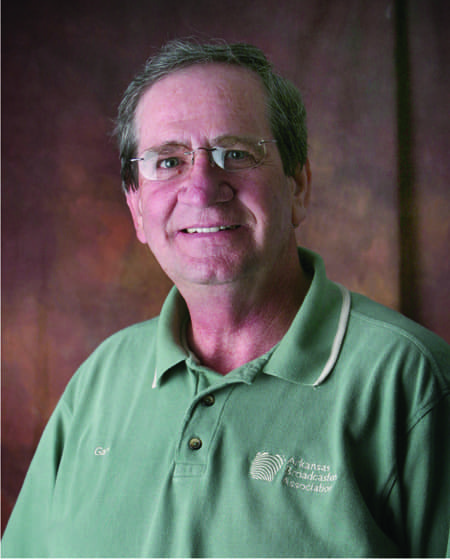 Get up-to-date local and regional news along with the latest weather every weekday morning by listening to Gary B. and Ozark Newsline on Arkansas 103.3 KWOZ, 93 KZLE, and other W.R.D. Entertainment radio stations. If you have a news tip or event to promote, email White River Now at news@whiterivernow.com.