John 3:16 Ministries will be hosting the "Absolute Consignment Auction & Festival" this Saturday, May 19 beginning at 10:00 a.m. The event will take place at 75 Holmes Road in Charlotte, AR. Other highlights of the event are a fishing derby and a Kid's Corner with bounce houses. Snow cones, popcorn, hamburgers, and hot dogs will be available.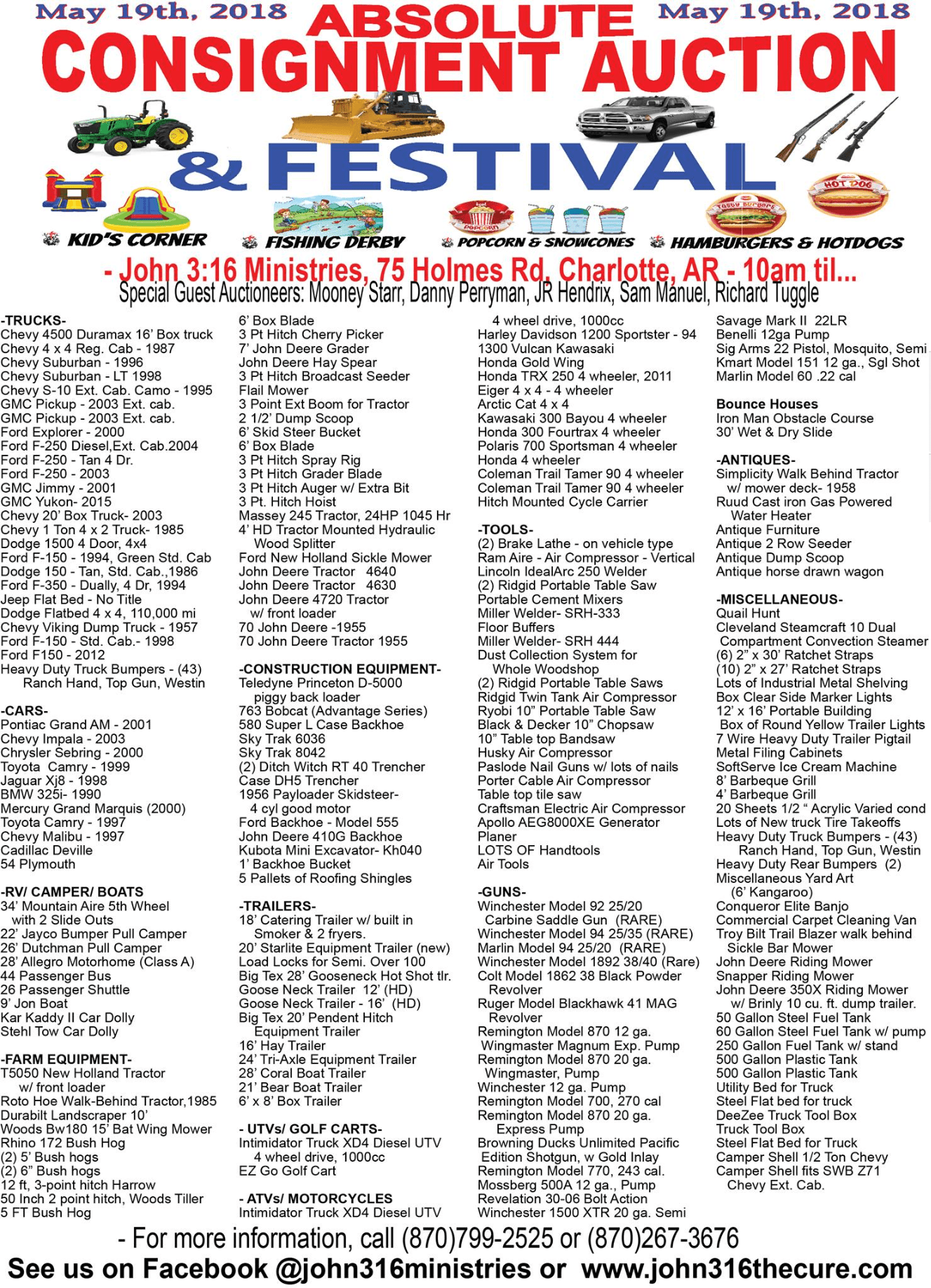 Several items will be auctioned off including trucks, cars, RVs, campers, boats, farm equipment, construction equipment, trailers, UTVs, golf carts, ATVs, motorcycles, tools, guns, bounce houses, antiques, a quail hunt, and more. Special guest auctioneers include: Mooney Starr, Danny Perryman, JR Hendrix, Sam Manuel, and Richard Tuggle.
Two representatives from the ministry visited the White River Now Studios to visit with Gary B about the event. Check out this video for more info:
Proceeds will benefit John 3:16 Ministries. John 3:16 Ministries is a spiritual boot camp for men with addictions and is directed by Bryan and Beverly Tuggle. They are a 501(c)(3).
For further information, call John 3:16 Ministries at 870-799-2525 or 870-267-3676 or visit them online at www.john316thecure.com.