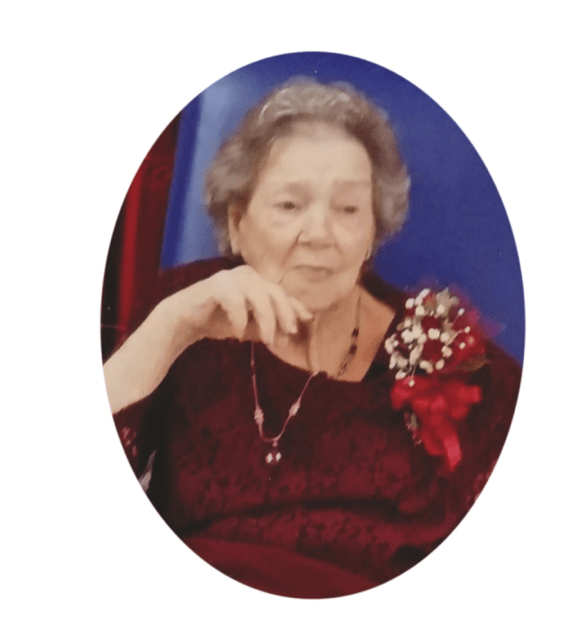 Alma Leo Lamey Ball resident of Brinkley, Arkansas departed this life on Monday, April 30, 2018 from the Baptist Health Medical Center of Stuttgart at the age of 91.  She was born in the Pumpkin Bend Community on November 21, 1926 the daughter of the late Willie Edward Lamey and Johnny Elizabeth Austin.
Funeral services were held on Thursday, May 3, 2018 at the Thompson-Wilson McCrory Funeral Home Chapel.  Interment was in Pumpkin Bend Cemetery.
Mrs. Ball attended Pumpkin Bend Schools and later worked for West Memphis High School in the cafeteria for many years and at Van Heusen of Brinkley.  Mrs. Ball was of the Nazarene belief who loved reading her Bible, cooking for her family and most of all getting up early in the morning so she could catch a bargain at yard sales.   
Mrs. Ball is preceded in death by her parents, Willie Edward and Johnny Elizabeth Lamey, her husbands, Woodrow Wiggins and Barton Ball, two sons, Orville Wiggins, Robert "Buddy" Wiggins and one brother, Perry Lamey. 
She is survived by her daughter-in-law, Doreatha Wiggins of Brinkley, Arkansas, three brothers, Earl Lamey of Brunswick, Georgia, Gerald Lamey and wife Jackie of Pumpkin Bend, Arkansas, Sam Lamey and wife Karen of Rogers, Arkansas, three sisters, Nola Wilson of Anderson, Missouri, Madie Ponders and husband Joe of Ward, Arkansas, Willie Mae Waddell and husband Wesley of West Memphis, Arkansas, three grandchildren, Wendy Allen and husband Bobby of Searcy, Arkansas, Tonya Bowen and husband Ken of Brinkley, Arkansas, Philip Wiggins and wife Karissa of North Little Rock, Arkansas, four great-grandchildren, Rebecca, Matthew, Kamea and Kasen.
Those honored to serve as pallbearers were Bill Andermon, Steven Lamey, Ron Montgomery, Dalton Ponder, Ken Ponder and Johnny Waddell.
The family requests that memorials may be made to the First Baptist Church of Brinkley, Arkansas.