In a fundraising event for the North Arkansas Dance Theatre (NADT), a non-profit performing troupe, the NADT Dance Academy will be presenting The Wizard of Oz. The performances will be Friday, May 25, at 7 p.m. at Ozarka College in Melbourne and Friday, June 1 at 7 p.m. and Saturday, June 2 at 6 p.m. at Southside Schools Auditorium in Southside. Admission is $8 for adults and $5 for children under 12. All proceeds will go to the non-profit North Arkansas Dance Theatre.
The production, adapted by Hannah Paulson Wells, follows Dorothy and her crew traveling down the yellow brick road encountering all types of characters including hip-hop Munchkins, flying monkeys, and the Wicked Witch of the West.
The cast includes IvaNelle Stubbs as Dorothy; Joy Covington as the Scarecrow; Hannah Spann as the Tin Man; Courtney Clay as the Cowardly Lion; Morgan Fryer as Toto; and Jadyn Stewart as the Wicked Witch of the West.
For more info: call 866-GOT-NADT ext. 0 or visit their website at nadt.info over visit their Facebook page at facebook/NADTdance.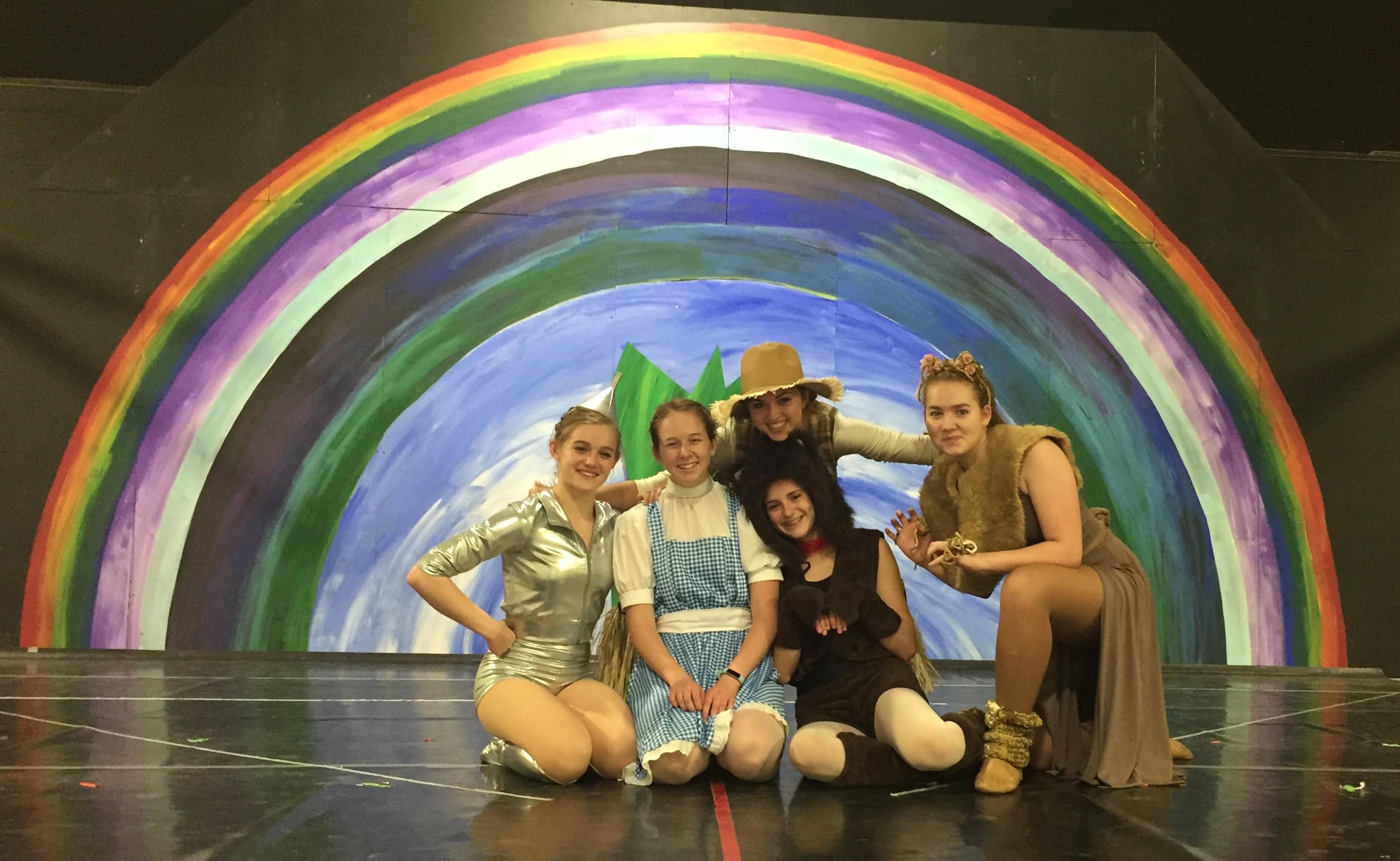 Pictured (from left to right): Hannah Spann (Tin Man), IvaNelle Stubbs (Dorothy), Morgan Fryer (Toto), Courtney Clay (Lion) and behind is Joy Covington (Scarecrow) in NADT's  production of The Wizard of Oz.