Independence County Sheriff Shawn Stephens has set a Public Safety Committee meeting for Thursday at 5 p.m. in the former Citizens Bank branch building on Central Ave. This is the former Citizens branch in west Batesville that was given to the county by the bank after that branch was closed a few years ago.
Formed a few weeks ago, the Public Safety Committee consists of residents throughout Independence County to advise the sheriff on issues his department currently faces in law enforcement.
The department's latest issue has been finding women who are willing to work in a Detention Center environment as jail matrons for the current rate of pay. Stephens told the committee in its first meeting that the department has to "…make some very important decisions to change our county for the better."
The mission of the committee or workgroup is to study the issues and make a recommendation to the Independence County Quorum Court, according to the sheriff.
Stephens said he would like for the committee to craft a public safety goal and outcome with regard to local confinement — one that is "…effective, efficient, economical, and long-term."
In addition to maintaining a staff, other issues are the lack of funds to properly operate and maintain the facility, insufficient space for storage, and insufficient space for inmates, the sheriff says.
The Independence County Jail was built 20 years ago. It has the capacity of 118 beds which means the number of inmates it can hold at any one time.
The jail holds several types of inmates: misdemeanor violators; state inmates awaiting space in state prisons; felons that have been charged locally; and community service workers from district court who are working off fines
.
Stephens notes, on average, the jail books eight people per day into its facility and noted that the most booked day included 56. He said that in 2016 the jail took in 2,244 people.
In 2017, the number of people booked in was 2,521. Stephens notes so far this year the jail has booked in 915 people. The sheriff said that providing detention services for the local criminal justice system is a core responsibility of local government. In this case, Independence County government has the responsibility.
Sheriff Stephens said the jail is unique among local government responsibilities in that it is required to provide a wide range of services; it operates 24 hours a day, 365 days a year; the jail has little say as to the type of inmates placed under its control or how long an inmate stays; jail operations require specialized facilities that are expensive to build and maintain; and the costs of constructing and operating a jail are consuming an ever-increasing proportion of the local government budget.
The sheriff also noted that in all too many instances, quorum courts, or whichever agency funds a jail, have begun to learn about their own jails only after a high-profile incident has immersed them in litigation and negative media attention.
Image of Sheriff Shawn Stephens via the Independence County Sheriff's Office Facebook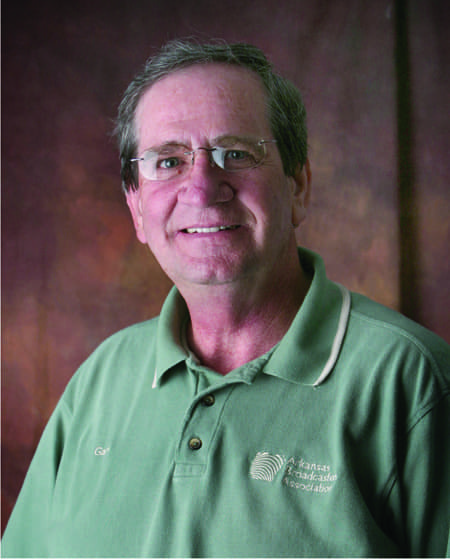 Get up-to-date local and regional news along with the latest weather every weekday morning by listening to Gary B. and Ozark Newsline on Arkansas 103.3 KWOZ, 93 KZLE, and other W.R.D. Entertainment radio stations. If you have a news tip or event to promote, email White River Now at news@whiterivernow.com.