Jan Smith (at podium), executive director of the White River Planning and Development District (WRPDD), braves a heavy rainstorm at yesterday's groundbreaking ceremony for the new WRPDD offices which will be located at 4441 Harrison St. in Batesville.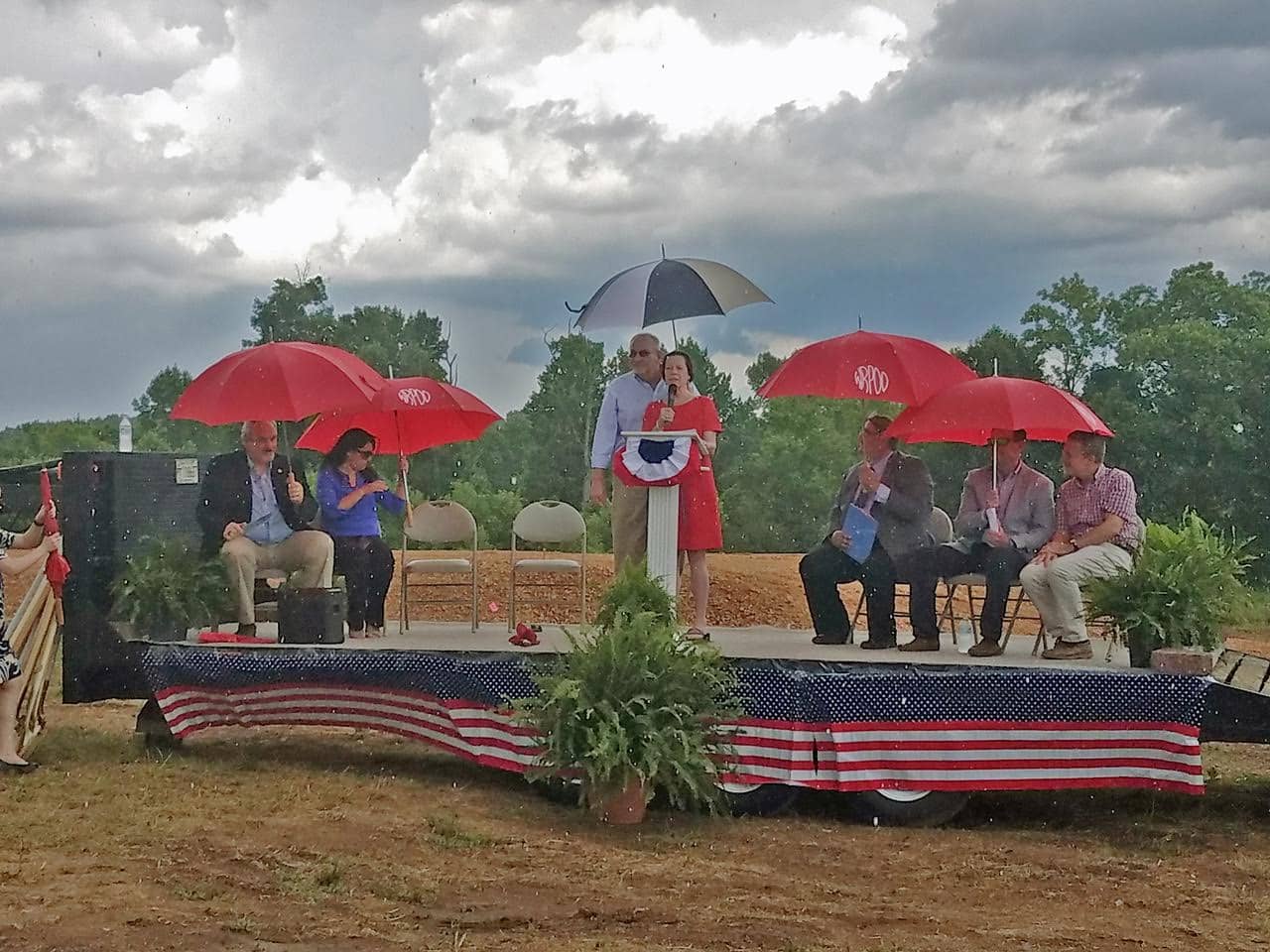 WRPDD is a private, non-profit organization recognized by the Arkansas Legislature in 1967 to stimulate economic and community growth within a ten county area in north central Arkansas. The White River Regional Solid Waste Management District, Workforce Innovation and Opportunity Act (WIOA) regional programs and Child Care Aware of North Central Arkansas also operate under the administrative arm of WRPDD.
Celebrating its 51st year, WRPDD is one of eight economic development districts in the state. WRPDD was established to efficiently utilize scarce economic resources across a multi-county region and to help provide a better standard of living through coordinated economic planning and development. WRPDD serves the counties of Cleburne, Fulton, Independence, Izard, Jackson, Sharp, Stone, Van Buren, White and Woodruff in north central Arkansas.
The primary mission of WRPDD is to assist local government through strategic planning for sustainable economic and community development and to provide assistance in obtaining and administering state and federal funding to make those plans become reality. As a part of that mission, WRPDD also works as a community partner with existing and new business and industry toward the development of new and expanded operations in north central Arkansas.