"Celebrate America," the annual Fourth of July celebration of our nation's founding, will be hosted by Citizens Bank for the 21st consecutive year on Wednesday, July 4, at Riverside Park in Batesville.
A full afternoon and evening of fun, food and music are scheduled along the banks of the White River in the park, the bank says in a news release.
A variety of food vendors and children's activities, including bounce houses and face-painting, will be open by 4 p.m.
Cory Jackson
The live entertainment will be headlined by Cory Jackson, who was recently named Country Artist of the Year in the 2018 Arkansas Country Music Awards. An acoustic set by Garrett Duncan, a musician from Poughkeepsie, will open the music at 6 p.m. Cory Jackson will take the stage at 7 p.m. Duncan is the grandson of the late Johnny Duncan of "The Gene Williams Show."
"As always, the 'Celebrate America' festivities will be topped off at 9:15 p.m. with what many consider the region's premier fireworks display," said Micah Beard, market president for Citizens Bank in north central Arkansas. "The fireworks will fill the sky nearly overhead from the staging area in Kennedy Park, located directly across the river from Riverside Park. The fireworks will be choreographed to music that will be played in the park and also broadcast on radio station Arkansas 103.3 KWOZ."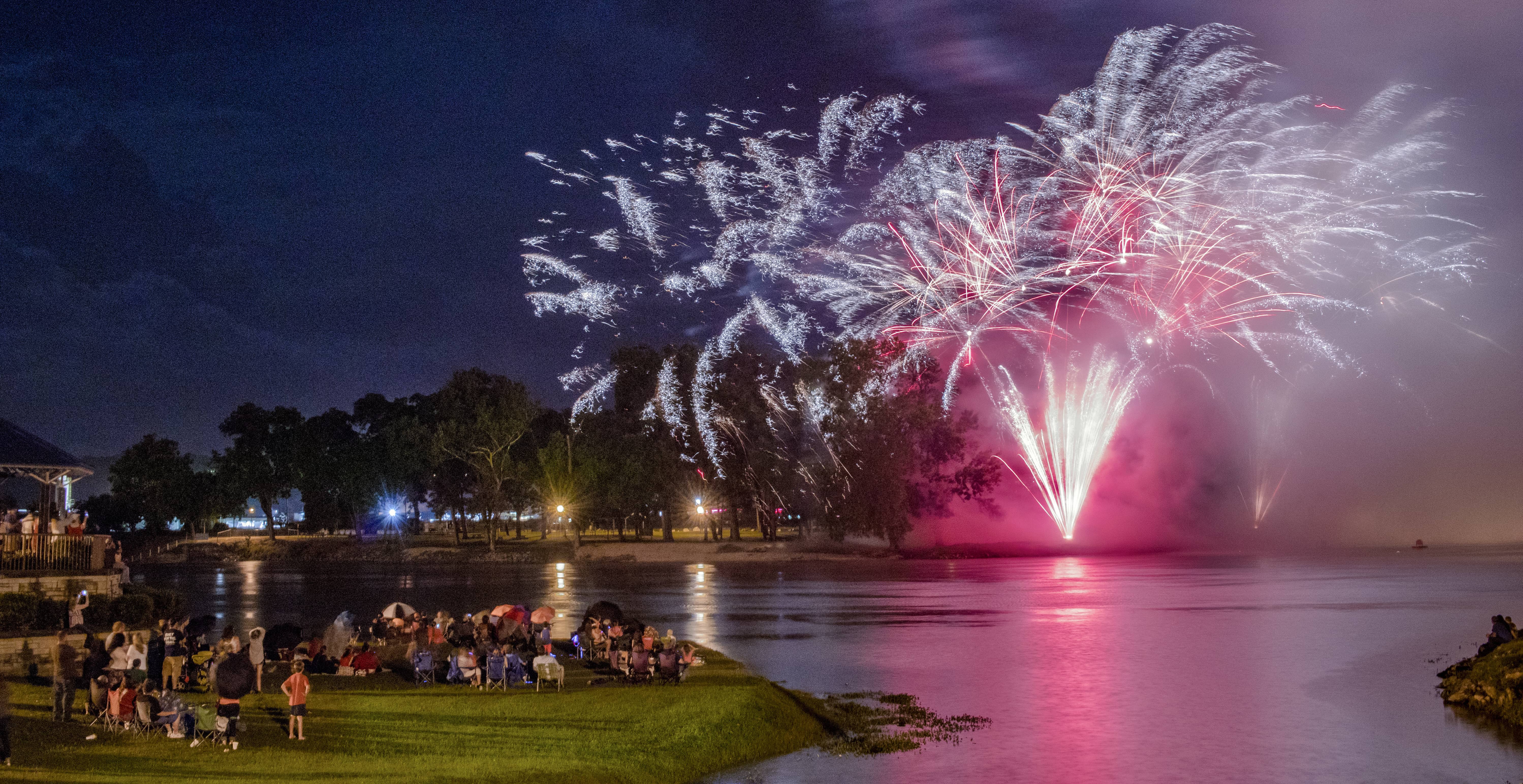 "Citizens Bank is proud to once again host this wonderful celebration for the people of Batesville, Independence County, and surrounding communities," said Phil Baldwin, Citizens Bank chief executive officer. "We also acknowledge that this fabulous observance of America's independence wouldn't be possible without the generous support of our co-sponsors."
In addition to the major co-sponsors, The Batesville Daily Guard and WRD Entertainment (parent company of White River Now), the "Celebrate America" sponsors include City of Batesville, Batesville Area Chamber of Commerce, Batesville Poultry, Bad Boy Mowers, Colton's Steakhouse, Clark Contractors, FutureFuel, Greenway Equipment, Harps, Holiday Inn Express, Intimidator Inc., Lifeplus, Littlefield Oil Company, Mark Martin Ford, Mark Martin Kia, Ozark Information Services, Peco Foods, Pleth, Strategic Companies, UACCB, Amy Beth Anderson and the Vernon Company, Walmart and White River Health System.
Visitors should note that the parking lot for Kennedy Park will be closed all day on Wednesday, July 4. A parking area will be provided for trucks with boat trailers. Because the area around Kennedy Park will be closed for the detonation of the fireworks, only one boat ramp will be available for access by boats on the White River; however, that ramp will close about 8 p.m., and access to the sandbar will be allowed until 8 p.m., based on the river level that day.
All images submitted