It was a long day for 16th Judicial District Prosecuting Attorney Holly Meyer on Thursday, July 12. She was in the middle of a trial that lasted all day and a little more.  But, she still returned my call about the negotiated plea of guilty by James Hagen Glenn in Stone County.
The plea was in the case of the death of 4-year-old Skyler Shellstrom that happened in November of 2016. It was a case that was followed with keen interest by many.
I had several questions for the prosecuting attorney (click here for my original article):
Why was the continued hearing moved up to July 11?  Meyer said it is policy to take a negotiated plea before the court (the judge in the case) as soon as possible. She noted that Glenn did take the negotiated plea within the time frame given for an answer, and July 11 was as soon as the plea could be taken before Judge Tim Weaver, who had a trial scheduled on July 11. The trial was in Heber Springs, and that's why the plea was handled there.
Meyer said people in general don't want to believe that a woman would take the life of one of her children, but Victoria Dycus did. The prosecutor said the blow to the abdomen may not have meant to have been a "killing blow," but it was. And Victoria Dycus was the only one there during the last 48 hours of Skyler's life.
Undisputed court testimony put Glenn in the deer woods at the time and was not alone with the child or around the child in the time period of the fatal blow being struck. And one of those who testified in court to that fact was Victoria Dycus.
Glenn pleaded guilty to first-degree battery, a felony, and was sentenced to 10 years in prison, with six years suspended. That would leave four years to serve in prison. Meyer noted that, with excellent behavior in prison as his very best scenario, Glenn would have to serve at least one-fourth of his sentence before going before a parole board for a hearing. She said the first trip to the board by prisoners in cases like this usually results in being turned down.
Meyer said all testimony in court during the trial of Victoria Dycus pointed to the fact that Dycus was the only person with the child during her last hours.  The prosecutor told me said she gave her best effort to prosecute Dycus, and she asked, even pleaded, for a sentence of 40 years in prison, yet the jury decided on 19 years in prison for Victoria Dycus.
Meyer said Glenn's conduct with the child showed that abuse was involved, but in Dycus' trial, the Arkansas State Medical Examiner's office testified that there was no sexual abuse — no semen found — nothing that the examiner could point to that would suggest sexual abuse.
Meyer said the testimony in court was abuse occurring over a period of time.  She said Glenn was an abuser, but not a murderer.
Glenn's conduct was totally unacceptable, the prosecutor said, but not one person came forward to testify Glenn murdered the child — not one family member, not even Victoria Dycus.
Meyer said there is a great deal of misinformation out there which is never a good thing and that a case like that of Skylar Shellstrom is a very emotional thing, even for her.  She said it is heartbreaking even to think someone would abuse a child like Skyler was abused.
And, Meyer added that she will always do her very best to prosecute the perpetrator to the greatest extent the law allows.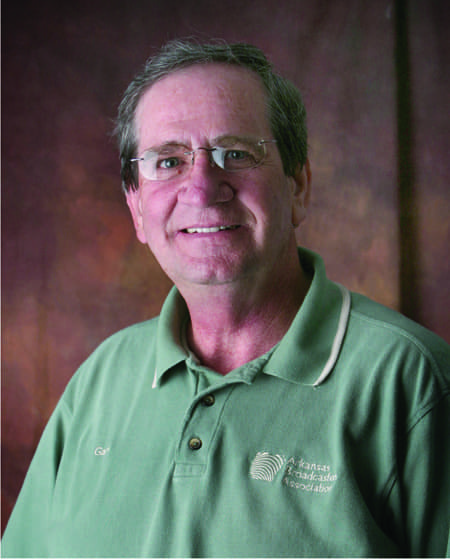 Get up-to-date local and regional news along with the latest weather every weekday morning by listening to Gary B. and Ozark Newsline on Arkansas 103.3 KWOZ, 93 KZLE, and other W.R.D. Entertainment radio stations. If you have a news tip or event to promote, email White River Now at news@whiterivernow.com.