A sinkhole that opened in the Spring River near Hardy last month has been closed, according to Commissioner of State Lands (COSL) John Thurston.
The Commissioner of State Lands office, alongside the Attorney General's office, the Arkansas Game and Fish Commission, Geological Survey, ArDOT, the Arkansas Department of Parks and Tourism, Fulton County Sheriff Albert Roork and Fulton County Judge Darrell Zimmer, as well as local landowners and volunteers, completed work Thursday repairing the sinkhole, located south of Mammoth Spring, Ark.
The team of officials used a track hoe to collapse the travertine roof of the sinkhole. The structure fell into itself, resolving the water hazard that had been created by erosion and claimed the life of one person in early June.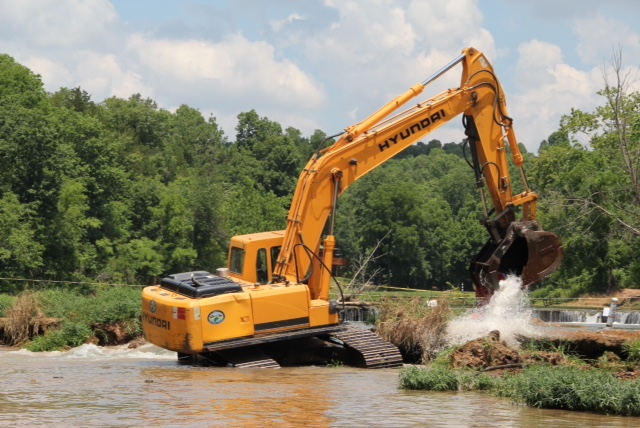 State, federal and local officials had met in June to discuss the hazard and to determine how to correct the problem and ensure public safety. They enlisted the help of hydrogeologist Tom Aley with the Ozark Underground Laboratory in Potem, Mo. After visiting the site, where Aley conducted a survey of the area with a dye tracing technique to determine the characteristics of the hazard, the agencies began examining potential fixes.
Thurston extended thanks to all of the agencies and individuals involved in the project. He acknowledged additional assistance from Gov. Asa Hutchinson and Sen. Missy Irvin, as well as the Arkansas Department of Environmental Quality and U.S. Army Corps of Engineers for expediting permits for the work.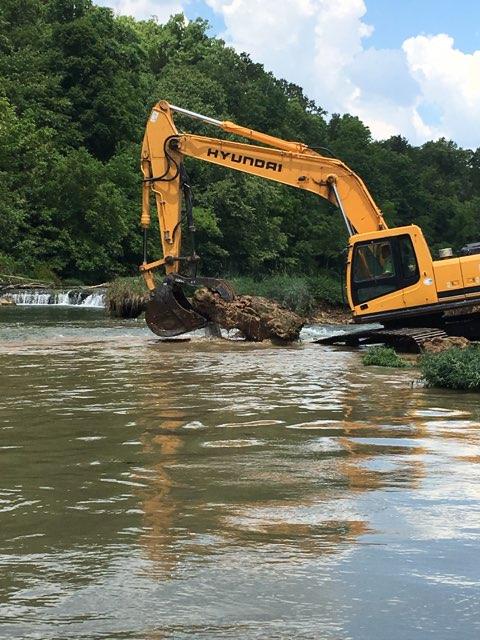 "Without the tireless work of many people, we would not have completed this project in a timely manner," he said. "Each agency, official and volunteer have given a great amount of time to put together the plan and act upon it before anyone else was injured."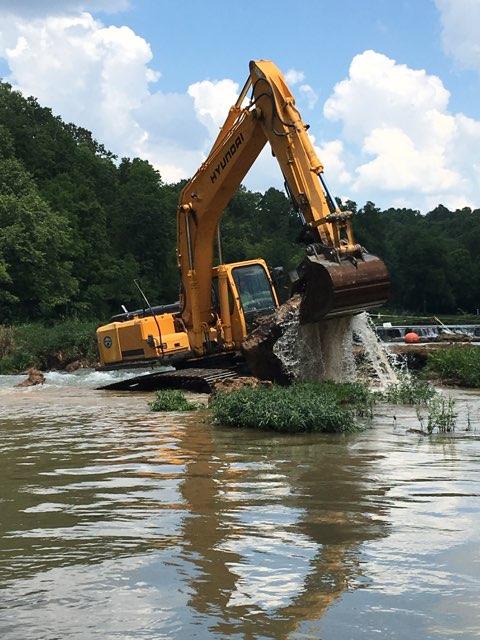 [wpvideo z06Y0W7X]