The Batesville City Council declared a vacancy Monday for the Ward 3, Position 2 seat due to the resignation of Dr. Chris Beller.
Beller submitted a letter of resignation July 7, saying that he is moving from his Ward 3 residence to his family farm outside the city. He also resigned from the Parks and Recreation Commission and the Advertising and Promotion Commission.
In the letter, Beller, a dentist, said he's fulfilling a dream of moving to the farm, improving the land and to begin "a foray into cattle and hay farming."  (For more info, click here.)
Mayor Rick Elumbaugh said the council would fill the vacancy at its July 31 council meeting. He said anyone interested in being appointed should provide a resume to city hall before that date.
In other action, the city council heard the second reading of a proposed ordinance to change the terms of council members
The proposed ordinance would refer to the voters the question of whether to change the terms of council members from two years to four years. It would do this by electing one member from each ward to a four-year term every two years. Each of the city's four wards has two positions.
The proposal will be read a third and final time at the next council meeting July 31. An emergency clause will be attached so the measure will be ready in time for the Nov. 6 election. City voters rejected a similar ordinance in 2010.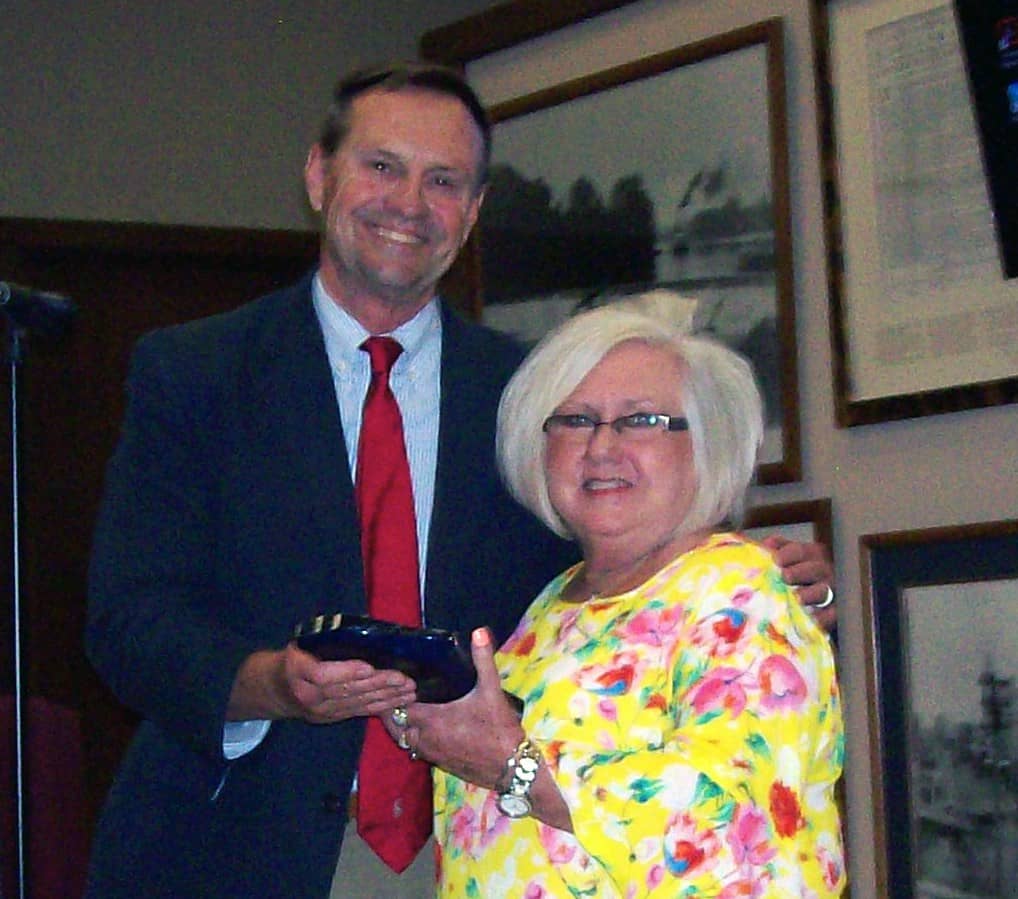 The mayor and council also recognized Brenda Wood (above with Mayor Elumbaugh) upon her retirement after 39 years of service to the city. She will continue her role in the Batesville Water Utilities until the end of July. She began her work with the city during the tenure of Mayor Peyton Golden.
Reporting and photo by Bob Qualls