The mother of two Batesville students has expressed her opposition to allowing school personnel to carry guns.
Jennifer Pitts addressed the school board at its meeting Monday at Batesville High School. Pitts is the mother of a ninth grader and a seventh grader. She is also a supporter of Moms Demand Action, a group that backs gun safety legislation at all levels of government.
Jennifer Pitts addresses the board about allowing teachers and staff to carry
guns on campus
Superintendent Michael Hester announced in his "Souped Up" newsletter in July that the district would be posting signage on all of its buildings and parking lots this school year that says:
"BOE policy 3.48 gives 'Special Deputies' the authority to be armed at ALL BSD schools and activities. These individuals are authorized to use whatever force is necessary to protect our students and staff."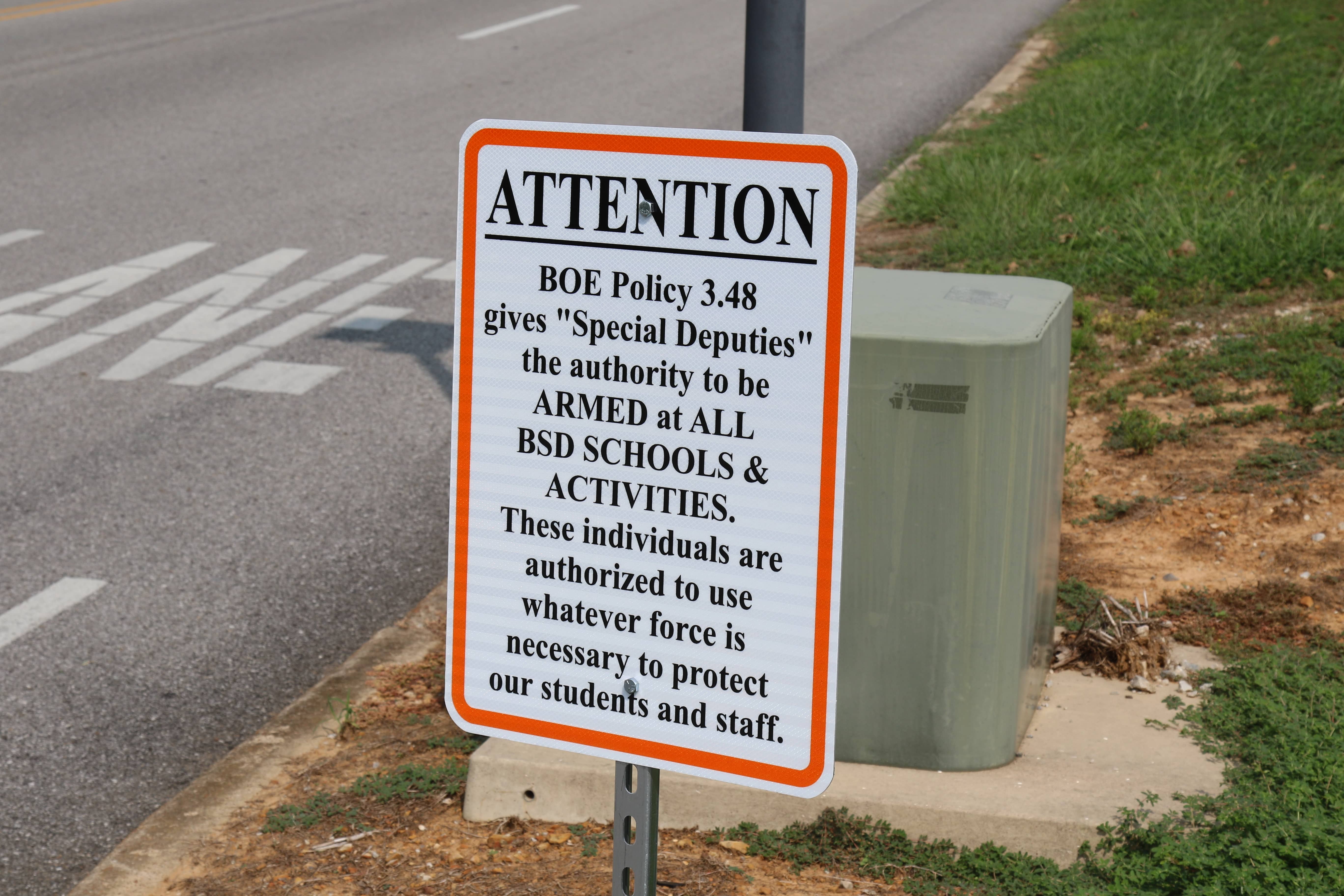 He also stated that the district has created an "Active Shooter Response Team" in an effort to respond immediately to the threat of an active shooter situation at any school or school activity.
Board president Scott Fredricks said Pitts had five minutes to make her statement, which had to be submitted in writing before the meeting. He also said the board would make no comments after her statement.
"There is no evidence to suggest that any percentage of armed teachers will stop a shooter intent on causing mass violence," said Pitts. There is quite a bit (of evidence) in regards to the safety challenges present when guns are introduced."
She cited one study that found that access to firearms triples the risk of death by suicide and doubles the risk of death by homicide.
She said that parents are asking the district "to form a task force to provide a more complete and better-informed response."
Pitts also asked the board and administrators to focus on prevention rather than reacting by arming teachers. For instance, she said the governor's school safety commission devoted lengthy portions of its report to preventative measures.
"Parents want you to respond to all of the points and not single out a few as the reason for arming staff," said Pitts. "For example, what is the response to the report's call for anti-bullying programs and enhanced access to mental health services?"
She also encouraged the board to provide more school resource officers (SROs). The district has three SROs to cover all of the schools in the district.
"Have you exhausted all avenues of revenue to provide additional SROs?" she asked.
As cited in its board policy, there was no response from the directors.
In other news from Monday's school board meet, new teachers in the Batesville School District were introduced
Principals at each campus introduced their new faculty and had them stand to be recognized. Most of them were small in number. However, the high school was an exception. Principal David Campbell said that of the 75 teachers at Batesville High School (BHS), 25 of them are new.
That's because a reorganization of the district's schools added 250 students to the high school. Campbell said there are now 950 students at BHS. Sixth graders were moved to the junior high school and ninth graders were moved to the high school.
In other action, the board approved the transfer of $1.45 million from operating funds to building funds. Fredricks said this is "standard procedure" at the beginning of the school year.
One of the motor coach buses purchased by the school district for school activity and athletic trips
The board also approved the purchase of four used motor coach buses for $180,000 from Bob Tucker Motors. The coaches will be used for school activity or athletic trips. The coaches were on display at the high school during and after the meeting.
In the curriculum report from BHS, Campbell said summer school, called Summer Credit Recovery, helped 22 students get back on track academically.
Campbell also said BHS is a participant in the Independence Promise, which allows high school students to take college classes for credit. He said students who attend the career center at University of Arkansas Community College at Batesville are able to do so with free tuition. The career center focuses on training for occupations such as welding.
Susan Parker introduces members of the archery team
Susan Parker, who leads the school district's archery program, introduced students who competed last year and others who assist the program. She reported the successes of the students who range from elementary school to the high school.
Frank Drye, the district's maintenance director, reported on some of the projects that kept his department so busy over the summer,
One project mentioned was the Central move, which involved moving students and teachers from Central Magnet Elementary to the other elementary schools in the district in the reorganization. The building and playground will be renovated so that the pre-school can be moved to that location in August 2019.
He also listed work at Sulphur Rock Magnet, the installation of LED lighting in all school buildings, HVAC replacements at Eagle Mountain Magnet and the junior high, and window replacement at the high school.
Images and reporting by Bob Qualls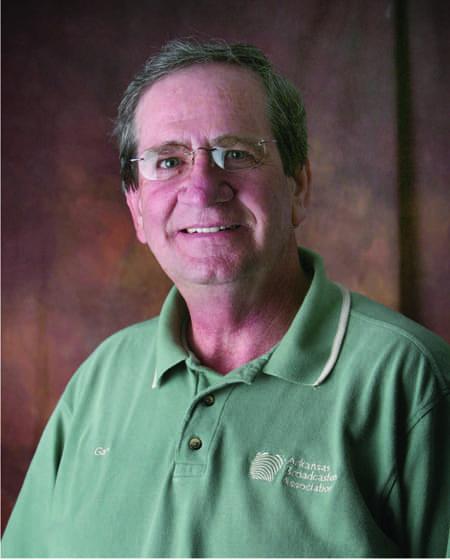 Get up-to-date local and regional news along with the latest weather every weekday morning by listening to Gary B. and Ozark Newsline on Arkansas 103.3 KWOZ, 93 KZLE, and other W.R.D. Entertainment radio stations. If you have a news tip or event to promote, email White River Now at news@whiterivernow.com.