The Batesville Community Center and Aquatics Park is heavily used and is in the black so far this year, the Batesville City Council was told at Monday's council meeting.
Jeff Owens, park director, gave an update on the center's finances and usage for the period from Jan. 1 through Aug. 24.
The usage numbers are impressive. According to Owens, the center has 4,010 memberships with a total of 8,073 individual passes. There were 23,998 daily fee uses and 111,299 uses by 7,411 members. The total number of uses excluding special events and parties was 135,297.
"Adding users that don't check in for special events and parties would bring the total well above 150,000 users since Jan. 1," Owens said.
He said the center is averaging 700 users per day and the facility stays busy from when it opens at 5 a.m. until it closes at 9 p.m.
Cash receipts as of Aug. 24 were $918,850.75 and expenses totaled $718,835.92. That's a margin of about $200,000 to the good. But Owens cautioned that there's a lag in billing and that actual expenses will be higher when all the bills are paid. Still, he expects the center will end the year in the black.
Pool revenue will go down during the fall and winter months, which will impact revenue. Revenue from concessions also will likely go down with the outdoor aquatics park closed for the winter.
Concessions showed a profit of $3,794 through Aug. 24 on deposits of $53,972.61.
The mayor and city council indicated they would be happy if the center breaks even in its operations.
On another topic, the Batesville Police Department has a new K-9 "officer," Benny, and the individual and corporate sponsors who helped pay for him were recognized.
Scott Lancaster, a member of the department's Community Relations Team, said when he learned the department needed another K-9 to replace one that retired, he made a presentation to the CEO group that meets regularly and is composed of chief executives of area companies and organizations.
Scott Lancaster (left) general counsel for Bad Boy, Inc. and a member of the Batesville Police Department's (BPD) Community Relations Team, with new K-9 officer Benny and his handler, officer Amber Branscum (right) with the BPD.
Lancaster, who is general counsel for Bad Boy, Inc., said his brief presentation raised more than $7,000, enough to pay for K-9 Benny. Benny was present for the meeting with his handler, officer Amber Branscum.
Scott Lancaster recognizes some of those who donated for the purchase of a new K-9 for the police department. They are (from left) Gary Bebow with White River Medical Center, Dale Cole with First Community Bank, Kevin Rose with Centennial Bank and Stacy Gunderman with Future Fuel Chemical Co.
To recognize the donors, Mayor Rick Elumbaugh presented certificates to representatives attending the council meeting. The donors included FutureFuel; White River Medical Center; First Community Bank and its CEO, Dale Cole; Citizens Bank; Centennial Bank; Merchants & Planters Bank; and Ozark Information Services.
In other action, the council gave its consent for Elumbaugh to move forward with the lease-purchase of a used sanitation truck that can be operated by a single driver. The 2013 Freightliner has a device that allows the driver to operate a mechanism that picks up trashcans and empties them into the truck. The mayor called it a "one-armed bandit."
The new trashcans that were recently distributed to all residences in the city are designed for use with such a truck.
Elumbaugh said the truck would cost no more than $140,000 and could cost even less.
After a brief executive session, the council reappointed two members of the Batesville Appeals Commission. Reappointed to five-year terms were Steve Case and Danny Storie.
Images and reporting by Bob Qualls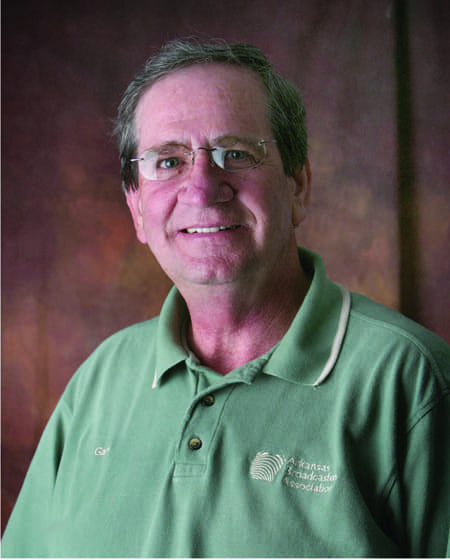 Get up-to-date local and regional news along with the latest weather every weekday morning by listening to Gary B. and Ozark Newsline on Arkansas 103.3 KWOZ, 93 KZLE, and other W.R.D. Entertainment radio stations. If you have a news tip or event to promote, email White River Now at news@whiterivernow.com.