Students and staff of Sulphur Rock Elementary are in celebration mode today after it was announced the school received a grade of A from the Arkansas Department of Education for the second year in a row.
Dr. Michael Hester (below in top image, holding check), superintendent of the Batesville School District, spoke at a school-wide assembly this morning and presented a celebratory check representing over $16,000 in funds the school will receive as part of the grade. Sulphur Rock Elementary Principal Stacy Lindsey (also pictured below, left) along with area dignitaries and Sulphur Rock students were also on hand for the assembly. After the assembly, plans were for students to enjoy bounce houses, movies and more.
Sulphur Rock Elementary is the only elementary school in Independence and Sharp Counties to receive an A rating. Only 66 elementary schools out of 482 in Arkansas received the A rating.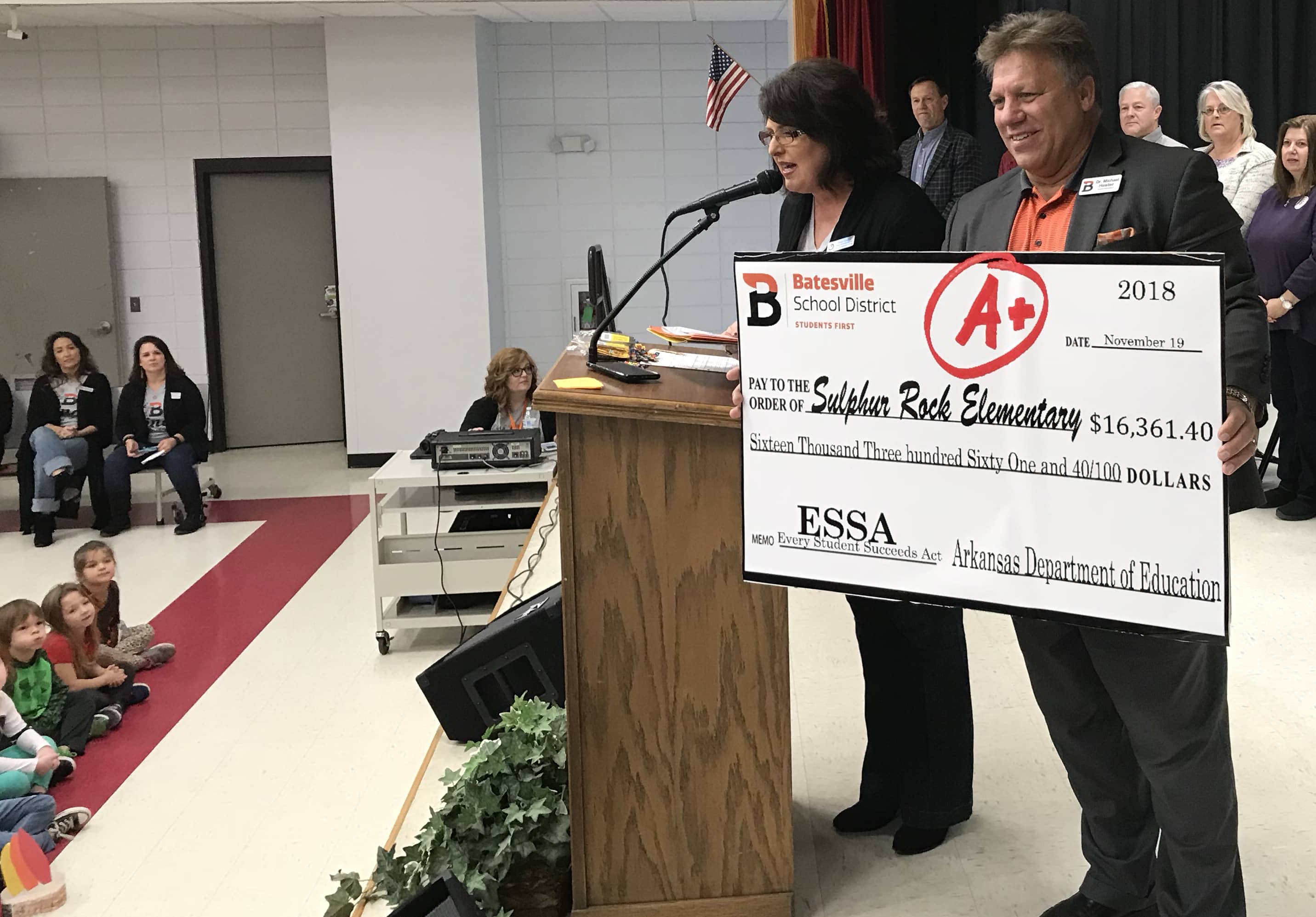 Students at Sulphur Rock Elementary give their "A" salute at today's assembly.
Deuntay Ross (in dark t-shirt), a fifth grader at Sulphur Rock, and teachers Andrea Hammack and Marieta Fraiser, lead a Conga line of students exiting the celebration assembly Monday. Each month, Sulphur Rock Elementary holds a celebration to recognize high achieving students. Students are recognized for showing growth in a subject area, reaching a classroom goal, and exhibiting good citizenship among many other awards. (Bottom image via Batesville School District)