On Monday, White River Now reported Billy Kirker, 41, was arrested after drugs were found in and near the vehicle in which he was traveling.
Kirker is on parole and has a search wavier on file and the driver of the vehicle consented for the vehicle to be searched.
Independence County Sheriff's Department reports Kirker claimed the black zipper bag containing marijuana and other drug paraphernalia as his property. It was located in the vehicle's passenger floor board. 
Methamphetamine was also discovered at the scene.
Upon further inspection and investigation of the illegal materials found at the scene, it was concluded through the officers training and experience that the items found are consistent with the intention of illegal sale and distribution.
Charges have been filed with the Independence County Circuit Court. Charges filed are possession of a controlled substance (methamphetamine) with purpose to deliver, class "B" felony; possession of a controlled controlled substance (marijuana) with purpose to deliver, class "A" misdemeanor; use or possession of drug paraphernalia with purpose to manufacture methamphetamine, class "B" felony and use or possession of drug paraphernalia intended for the use of methamphetamine is a class "D" felony.
Bill Kirker is currently being held in the Independence County Jail.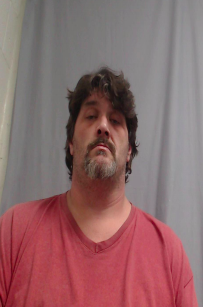 Photo Source: Independence County Jail