There was a long debate in last night's Independence County Quorum Court meeting about adjustments to the sick time policy.
Currently, the county policy mandates an official doctor's note after three consecutive days of sick time use. The policy also allows employees to donate sick time to other employees in need of more sick time than he or she has, not to exceed 10 days.
The discussion centered on how to define sick time off — whether it should be by days or shifts, since not all county departments work the same way. For example, some offices work eight-hour shifts while others, like the county road department, work 12-hour shifts.
A consensus was not met, and the issue was tabled with the understanding the policy personnel committee will work on policy verbiage to make it more flexible and suitable to the needs of each department. The tabling of the issue also put the ordinance that addressed the issue on hold.
The solid waste committee, chaired by Brad Covington, reported no real complaints or concerns voiced about the new county trash cans being used other than obtaining a second can when one is not enough to hold their trash until "trash pickup day." If someone needs a second trash can, it will cost $10 a year in a rental fee.
The budget committee, chaired by Tim Stewart, said the county is continuing the budgeting process from the change in 2018 into 2019.
The process calls for three categories of funding: the first, Category A, is the "sure spending category" for budget items funded by stable revenues such as property tax and state turnback. Category B is for excess funds that may not be available for more than one year. Grants are one of these. It is also where a fund has excess money such as the ending balance that exceeds the amount held back in projections. For example: the "projected revenues" holds back around 10 percent for certain revenues. In the county's case, that amounts to around $500,000. However, the county's ending balance is $800,000, so only $300,000.00 would be assured for the next year and only if the budgets are 100 percent expended.
Category C is the final and what is called the "wish list" category. If the county receives additional revenues greatly beyond what was anticipated by the county treasurer and is to the amount called for in Category C, then that could and probably would be funded for that year. A couple of other things could affect income. One would be a very good economy that produces more tax dollars than anticipated or a tax increase that would also produce more funds. The chances of Category C being fully funded are not good.
The other committee chairmen are as follows: Bill Lindsey for the law enforcement committee; Kenny Hurley for the recreation committee; and Tammy Pearce for the shooting range committee.
In other action, Ashley Walker was re-appointed to the library board. During that time, Judge Griffin mentioned the Independence County Library being judged to be one of the top 10 libraries in the state — number eight to be exact.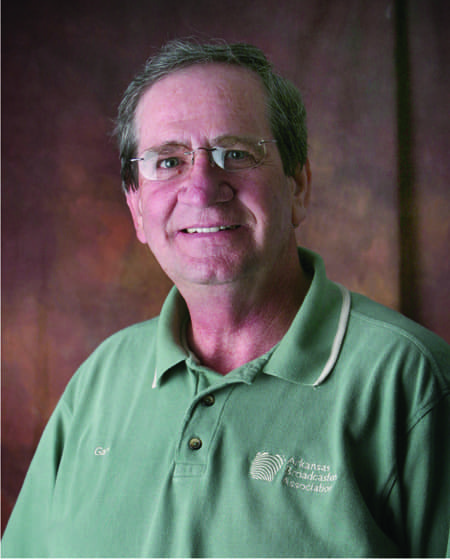 Get up-to-date local and regional news along with the latest sports and weather every weekday morning by listening to Gary B. and Ozark Newsline on Arkansas 103.3 KWOZ, 93 KZLE, and other W.R.D. Entertainment radio stations. If you have a news tip or event to promote, email White River Now at news@whiterivernow.com. Be sure to like and follow White River Now on Facebook.