The staff and students of Eagle Mountain Elementary recently celebrated the 100th day of school with a variety of events.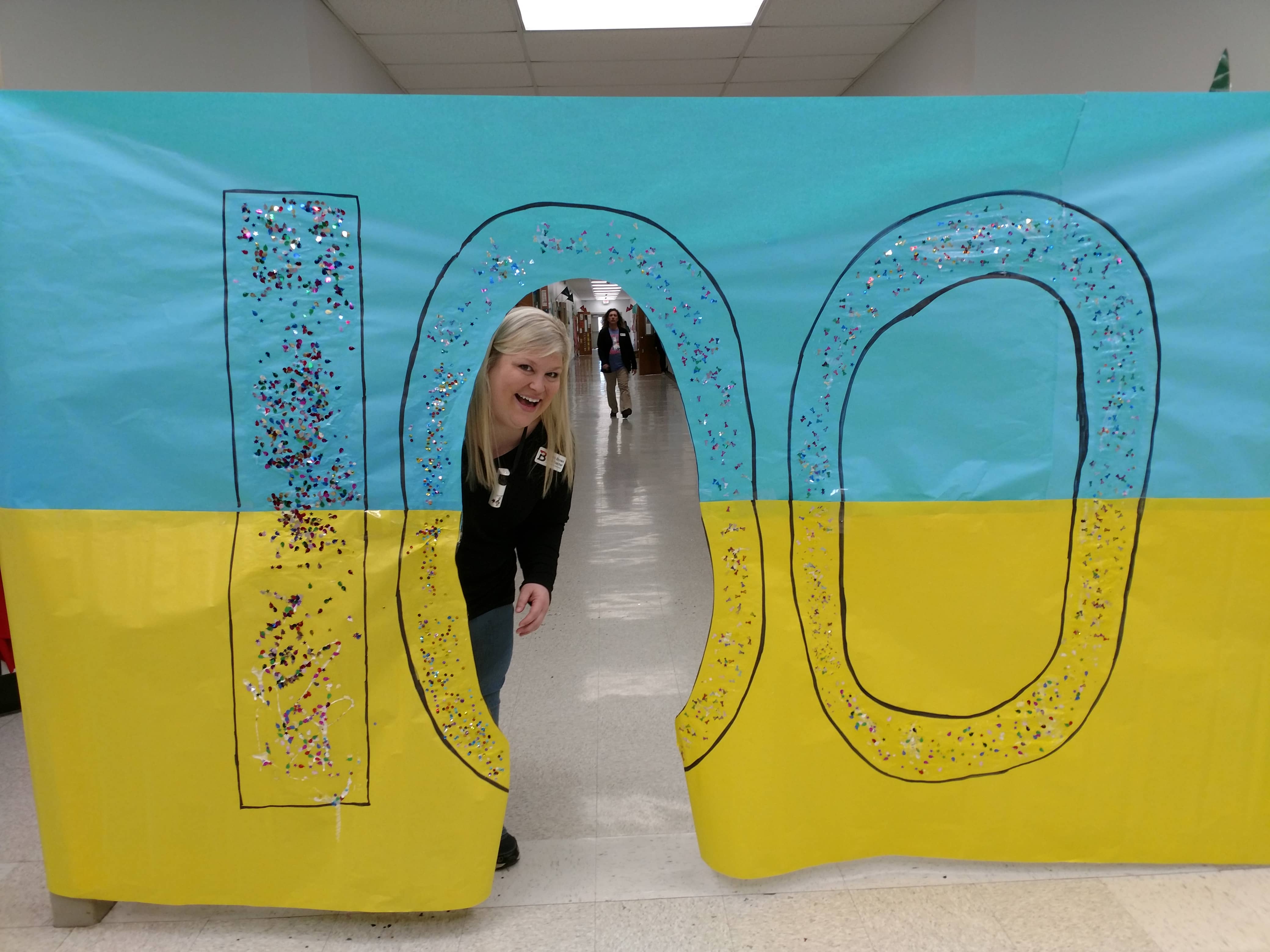 Music Teacher Gloria Brown peeks through the 100 Days archway.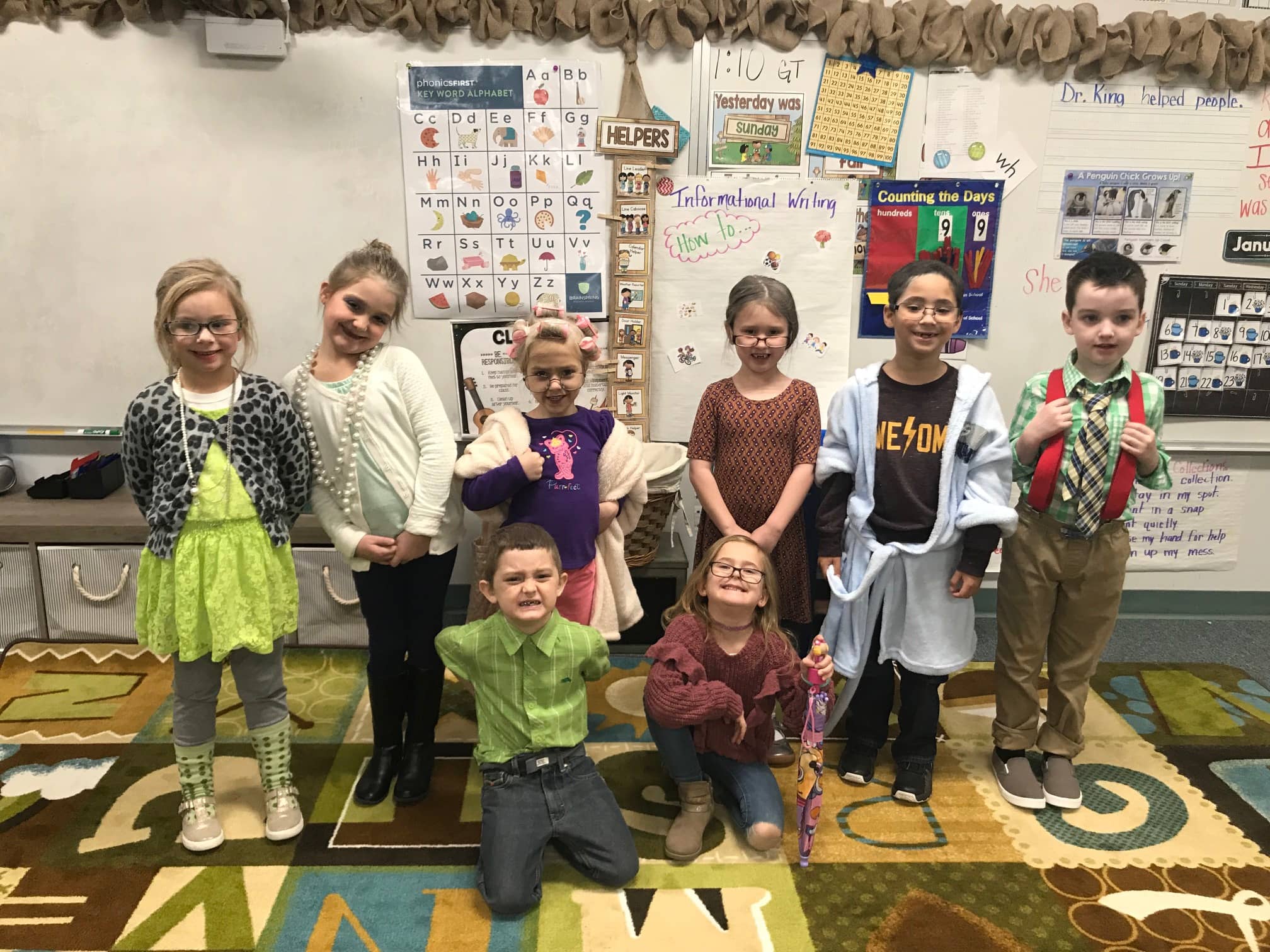 Jill Sandlin's class featured some students dressed as people 100 years old. Pictured back row, from left: Stella Headley, Kenzie Rogers, Addalynn Mater, Layla Hall, Noah Watkins, and William Luetschwager. Pictured front row, from left: Isaiah Beasley and Hollis Carter.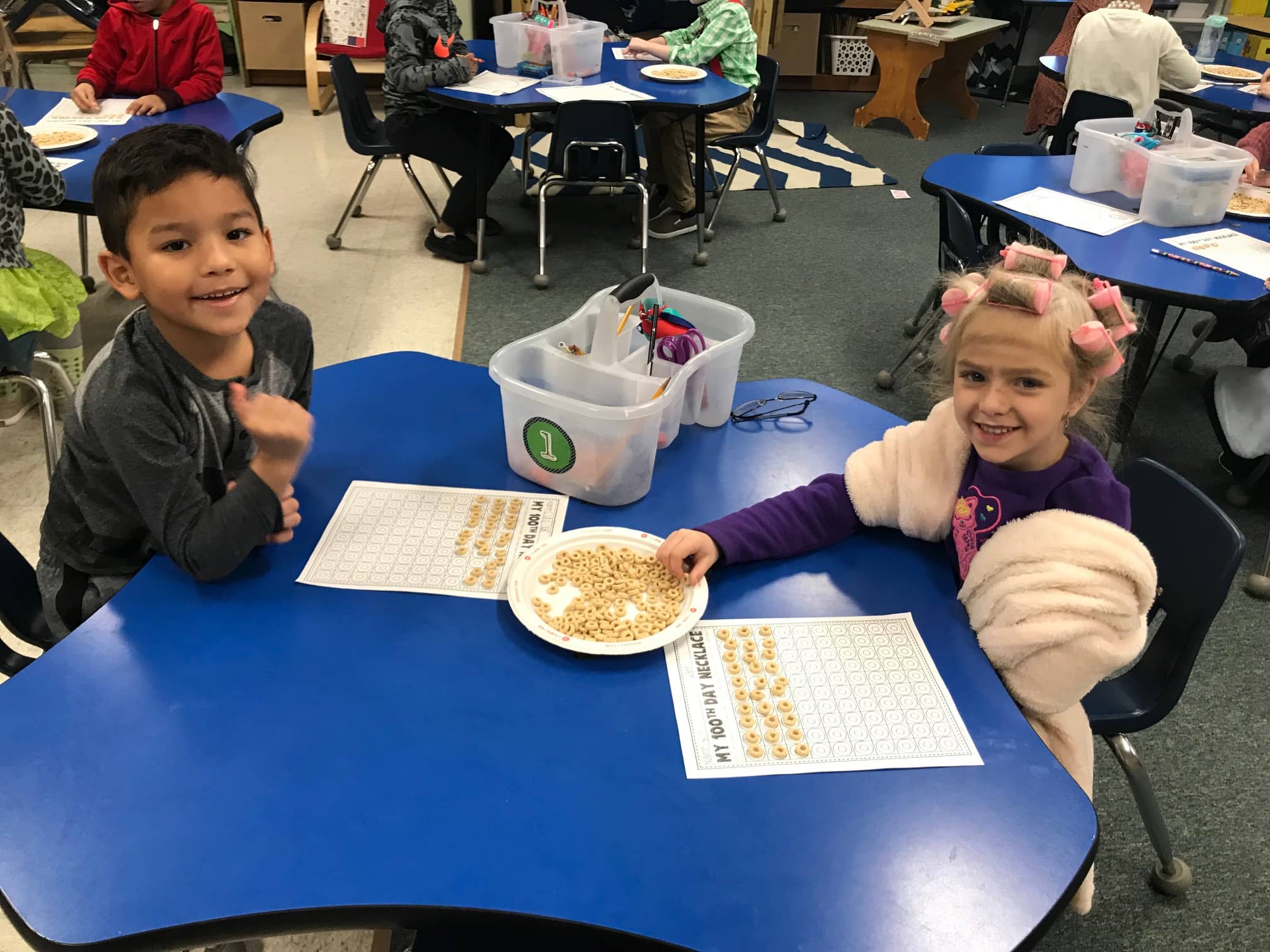 Sandlin's kindergarten students counted 100 cheerios to make 100 Days necklaces. Students at the table, from left: Carlos Figueroa and Addalynn Mater.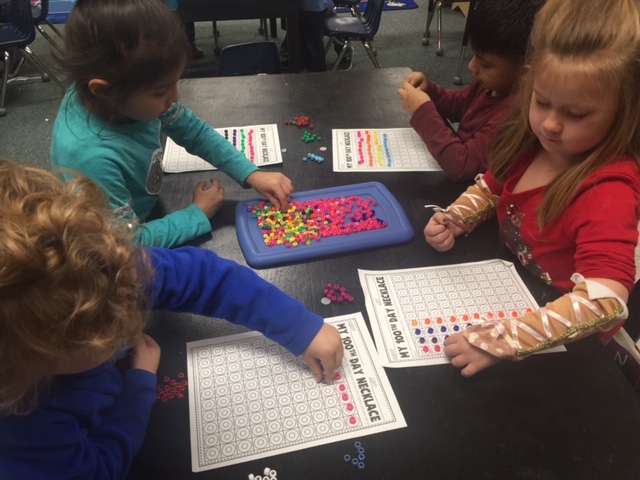 Gena Barker's kindergarten class works on their 100 boards with beads to make their 100 Days necklaces. The students are, from left: Raden Rameriz, Linda Morgan, Genaro Recinos, and Ellie Curtwright.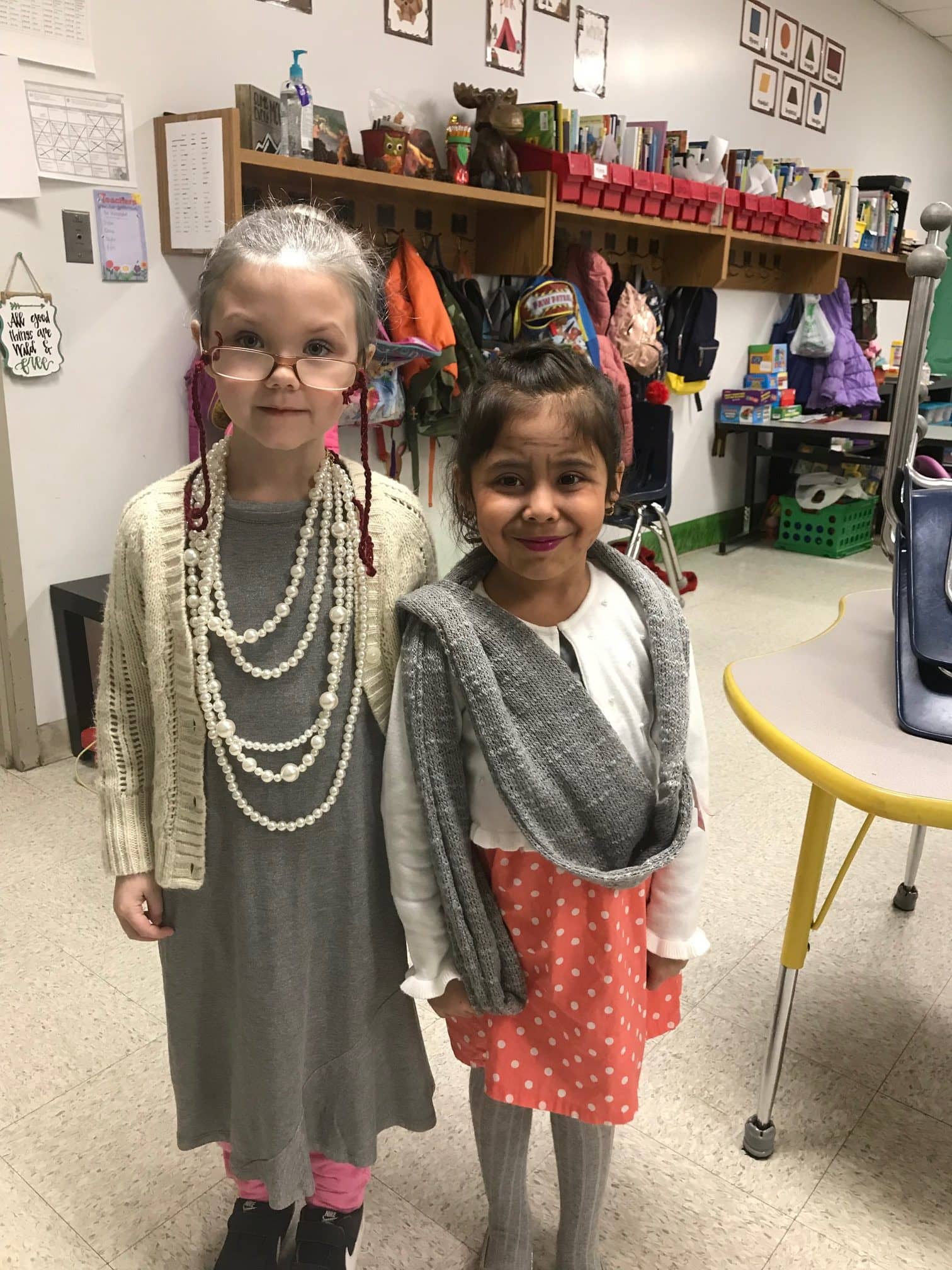 Ronda Bryant's kindergarten class also featured students dressed as 100-year-old people. In the picture, from left: Cindy Kingsworth and Genisis Olvera Alfaro.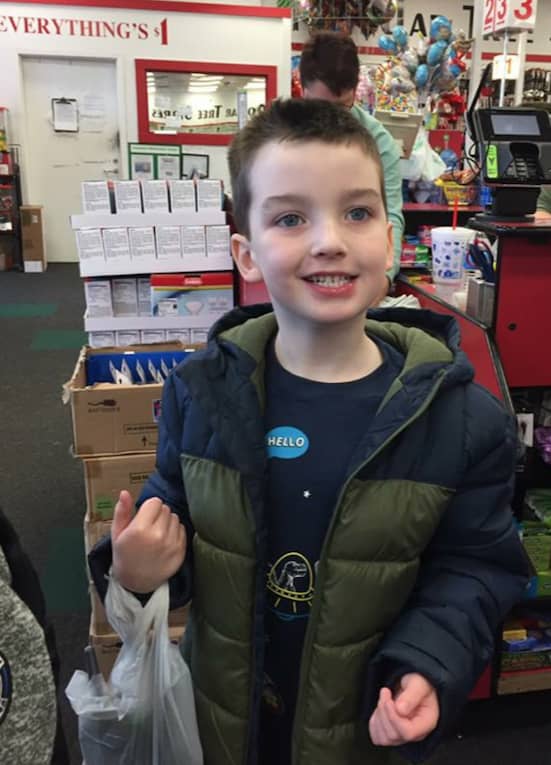 William Luetschwagner, a student in Sandlin's kindergarten glass, had a great time shopping at Dollar Tree with his 100 pennies on the 100th day of school.
All images and info submitted via Eagle Mountain Elementary