"I give because if what I give can help even just one person, and brighten their day just a little bit, it's well worth it" – PEP Club member, Robert Martineau.
This is one of the many reasons why employees at White River Health System donate one hour of their hourly wage a month to the White River Health System Foundation's P.E.P. Club (Positive Empowered People) employee giving program.
Established in August 2016, PEP Club is reaching new heights averaging 470 members and raising over $278,000 in two years. PEP Club contributions help cancer patients during treatment, further the education of the nursing staff, and provide the latest in trauma care to WRHS's emergency departments just to name a few ways employee giving has made a big impact. PEP Club purchases include EKG and bone density machines, flu vaccines, and assistance to patients with medications, transportation, and even groceries.
Members receive a variety of benefits for joining PEP Club and this month, we are encouraging members to perform Random Acts of Kindness. The community can get involved too! Contact Tiffany Cox at (870) 262-1834 to see how you can get involved in PEP Right Up Community Giving Program.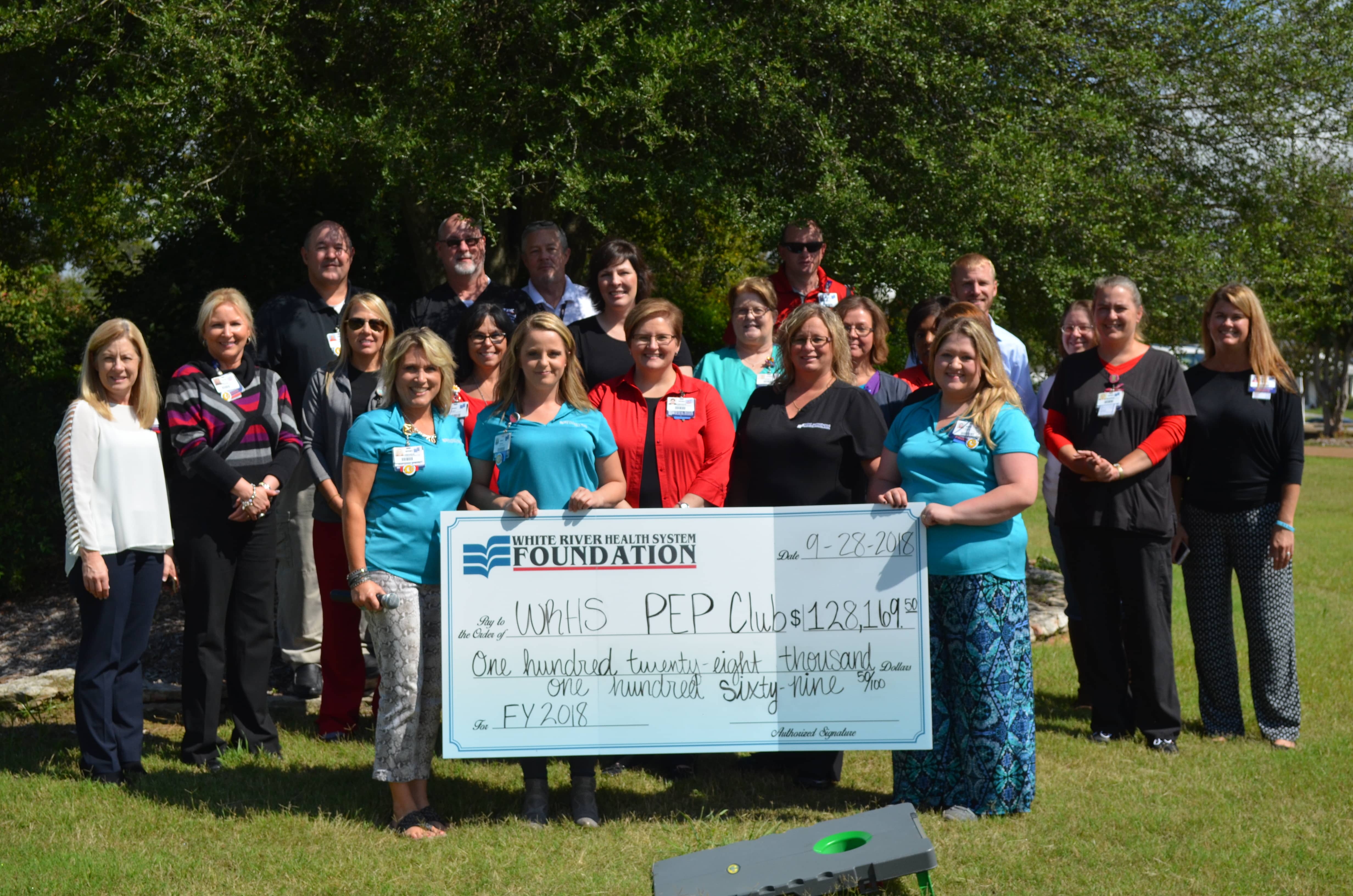 Content sponsored by White River Medical Center.