A sixth-grader at Batesville Junior High has placed second for her artwork in the 2019 Wildlife of Arkansas Student Traveling Art Exhibit sponsored by the Arkansas Wildlife Federation.
McKenzie Treat (pictured) submitted her artwork, "Horned Owl," in the exhibit.
The exhibit opens with the Awards Ceremony Friday, May 3, at 6:30 p.m. at the Witt Stephens, Jr. Central Arkansas Nature Center located at 602 President Clinton Ave. in Little Rock.
The exhibit travels to each Arkansas Game & Fish Nature Center with the schedule as follows:
Exhibit May 3 – 31 Witt Stephens Jr. Central Arkansas Nature Center, Little Rock
Exhibit June 2 – 28 Forrest L. Wood Crowley's Ridge Nature Center, Jonesboro
Exhibit June 29 – July 26 Janet Huckabee Arkansas River Valley Nature Center, Fort Smith
Exhibit July 27 – Aug 23 Governor Mike Huckabee Delta Rivers Nature Center, Pine Bluff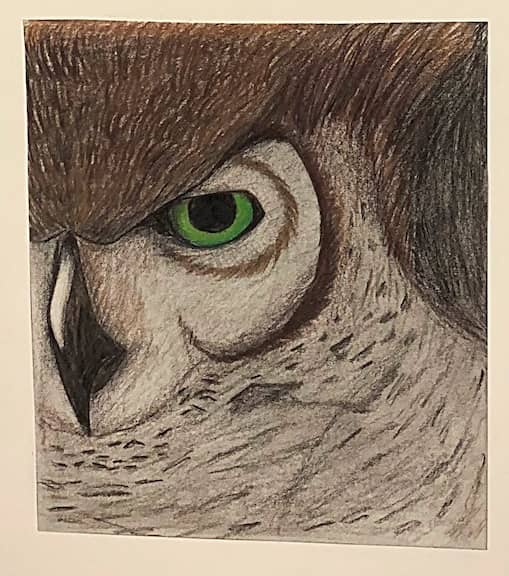 Treat's artwork, "Horned Owl" / Image submitted