Instead of giving a short report to the Independence County Quorum Court at Monday's meeting, Sheriff Shawn Stephens made it more of an address about communications within county government. The sheriff said he wanted to be included on the front end of conversations that lead to changes in his budget.
His concerns included recent renovations being made to the jail, coming out of his budget to make more space for housing 309s — state inmates on work release — all done, he said, without his approval.  
Another example he gave was some of the testing for mold and having HVAC units rewired to allow fans to constantly run so that recently-installed UV lights had a sanitizing effect on the air in the building.
That example was the suggestion of the company hired by County Judge Robert Griffin to check for mold in the building. Stephens listed concerns of fire hazard, accelerated wear and tear on the units, and higher utility costs — all to be paid by his limited budget.
The sheriff closed by saying it's crucial for all elected officials to work hand-in-hand to serve the citizens. After the sheriff's address, those in the audience gave applause.
Judge Griffin then called on Glen McKay, maintenance supervisor for the county, to speak about the leaking roof situation at the sheriff's office.  McKay said replacing the ridge cap would alleviate 85-to-90 percent of the water leaks. A repair solution of using a thick foam-like material paired with a water resistant, swimming pool liner-like material was approved for a temporary solution. McKay will look into other permanent solutions, including sheet metal.
JP Jonathan Abbott mentioned all of the discussion about the sheriff's department roof went on without the inclusion of the sheriff who had just requested better communication and involvement on issues involving his budget and facilities. Stephens then joined McKay at the podium as the discussion continued.
The sheriff said he just wanted to know if the repair or replacement was going to come out of his budget so he could plan accordingly.  
Abbott went on to say he wanted to make sure the situation was handled stating that law enforcement needs to be taken care of.
JP Tim Stewart called out Abbott (a first-year JP) saying he should not question so much until he has sat through an entire budgeting process.
The court also voted to allow a trade of an older trash truck for a newer one and for a third truck for back-up purposes to be purchased. Additional trash carts will also be purchased.
The unfinished business portion of the meeting stirred the issue of the City of Batesville not receiving its money collected by the Independence County District Court, and the county not receiving funding from the city for jail services provided by the county. It is at the point where attorneys for both governmental entities are trying to come to a solution before collection processes begin.
Independence County Judge Robert Griffin took time to reflect on last night's meeting and shared his thoughts via e-mail this morning.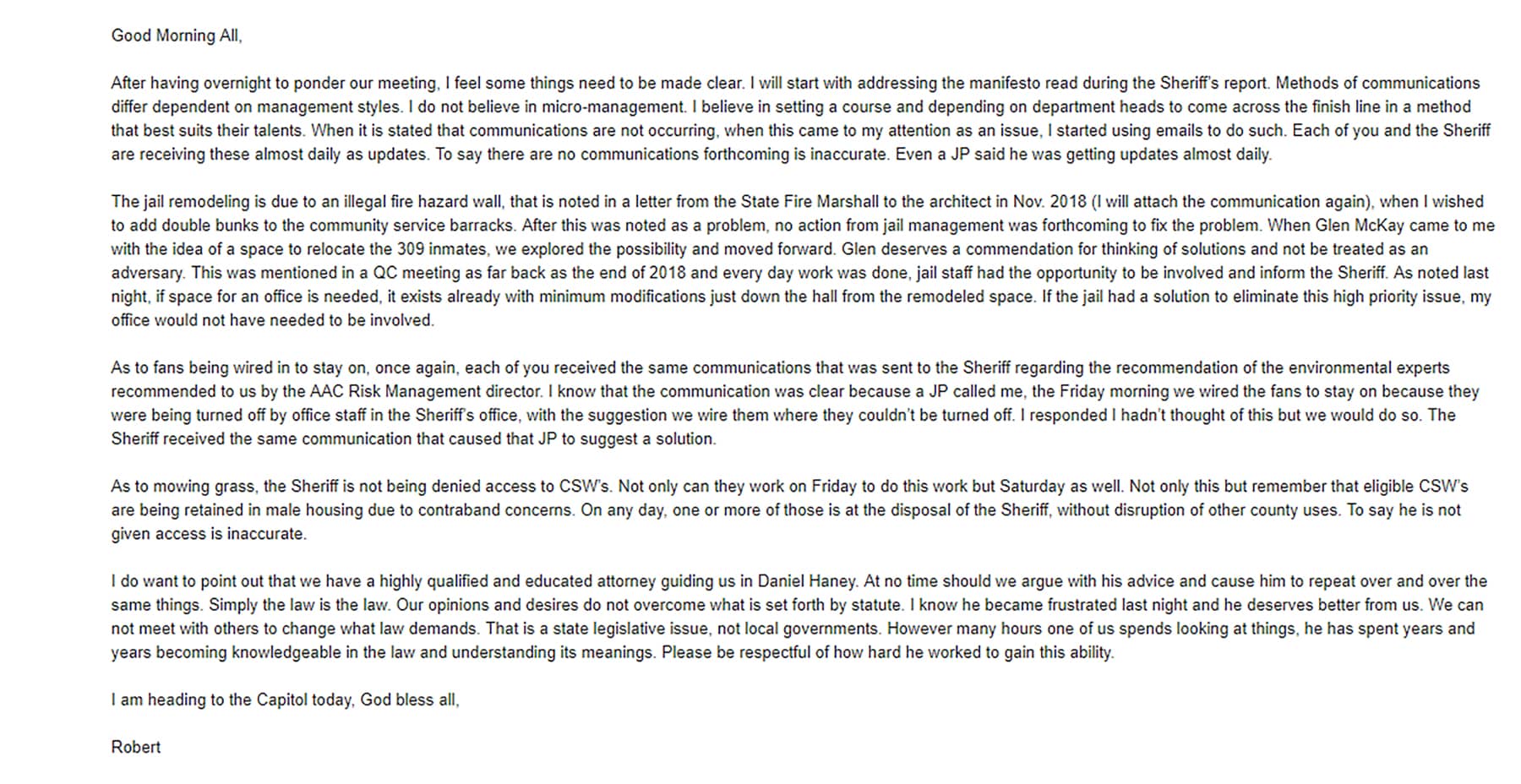 For an improved view of the e-mail from Judge Griffin, click here.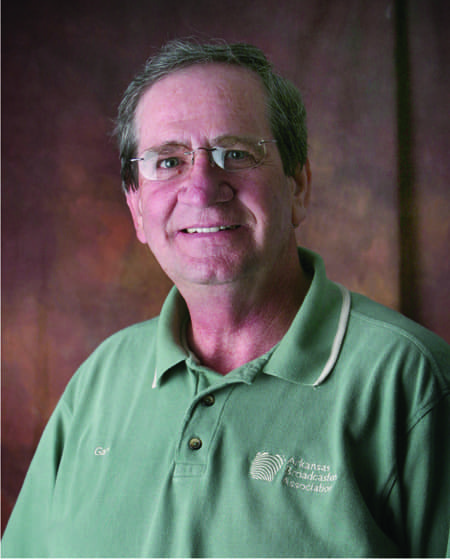 Get up-to-date local and regional news along with the latest sports and weather every weekday morning by listening to Gary B. and Ozark Newsline on Arkansas 103.3 KWOZ, 93 KZLE, and other W.R.D. Entertainment radio stations. If you have a news tip or event to promote, email White River Now at news@whiterivernow.com. Be sure to like and follow White River Now on Facebook.