Article By Hannah Keller Flanery
Communications and marketing coordinator for UACCB
Ronnie Hughes was shocked when he received the call notifying him that he had been named the 2019 Outstanding Alumni for the University of Arkansas Community College at Batesville (UACCB).
"Ms. [Deborah] Frazier called me at work, and I thought, 'I recognize that number.' I was very surprised. I never receive recognitions like this. It was that same feeling I had when I completed my associate degree and my bachelor's degree," Hughes said. "I was very happy that all of my hard work has paid off and that it was recognized."
UACCB Chancellor Frazier said she first became acquainted with Hughes when he was a student in her accounting class.
"Since that first class, I have followed this humble young man's desire to complete his educational goals one step at a time," she said. "I told him long ago that he was a role model to many, and he would never know about the impact he has made on some of those individuals who were watching him. His journey has not always been easy but those of us who have been watching are so proud of him. Personally, how can you not like a guy who thinks about auditing as a career."
Frazier added that Hughes's character has been a key component of his success.
"One only has to be around Ronnie Hughes just a few minutes to recognize what a truly genuine person he is. He is at his foundation a man of great integrity, ethically centered and persistent. What better qualities to possess as a member of the human race and as an accountant?"
Hughes moved to Batesville with his family at the age of 4. He graduated from Batesville High School in 2007, but he didn't start his college career at UACCB right away.
"My older brother was playing football at Arkansas Tech University. I went there for my first year," Hughes said. "I remember my mom quoting Proverbs 3:6 to me right before I left for college my freshman year. 'In all your ways acknowledge Him, and He will make straight your paths.'"
When his brother graduated, Hughes decided to move back home and pursue his education at UACCB, and it was there that he truly became immersed in the college experience.
"I worked harder here and became more involved on campus than I ever would have at a four-year university. I know that for a fact. I think community colleges have a negative connotation, and I wish we could change that. I know community college is not the first choice for a lot of people. It wasn't my first choice either, but I'm very glad I got my degree here," he said.
Hughes was a recipient of the Dr. Martin Luther King, Jr. Memorial scholarship from the UACCB Foundation. "I'm grateful that Ms. Frazier encouraged me to apply for that scholarship. A lot of people don't realize that those scholarships are available through the Foundation," Hughes said.
Hughes became very involved in campus activities while working toward his associate of applied science degree in accounting. He served as a student ambassador, which he said helped him develop his communication and people skills.
"I'm really pretty shy, so being an ambassador and giving campus tours really helped me develop my communication skills," he said.
Hughes also served as vice president of the Student Government Association and was a peer tutor in the Student Success Center, helping students with accounting, business courses, and proofreading papers. He also served on the appeals committee and the curriculum committee. Through his service on the curriculum committee, Hughes helped Dr. Tamara Griffin with the development of the associate of arts degree in business. He also took advantage of UACCB's partnership with Lyon College and completed nine hours of upper-level courses before he graduated from UACCB.
Hughes went on to earn a bachelor of business administration with an emphasis in accounting from the University of Central Arkansas. He anticipates graduating from Texas A&M-Texarkana with his master's in accounting in May 2020. He's also preparing to take his Certified Public Accountant exam.
Hughes is currently a staff accountant at Citizens Bank. "I'm a numbers guy naturally," Hughes said, "and I like the versatility that accounting offers. Wherever I go, I will be able to find a job."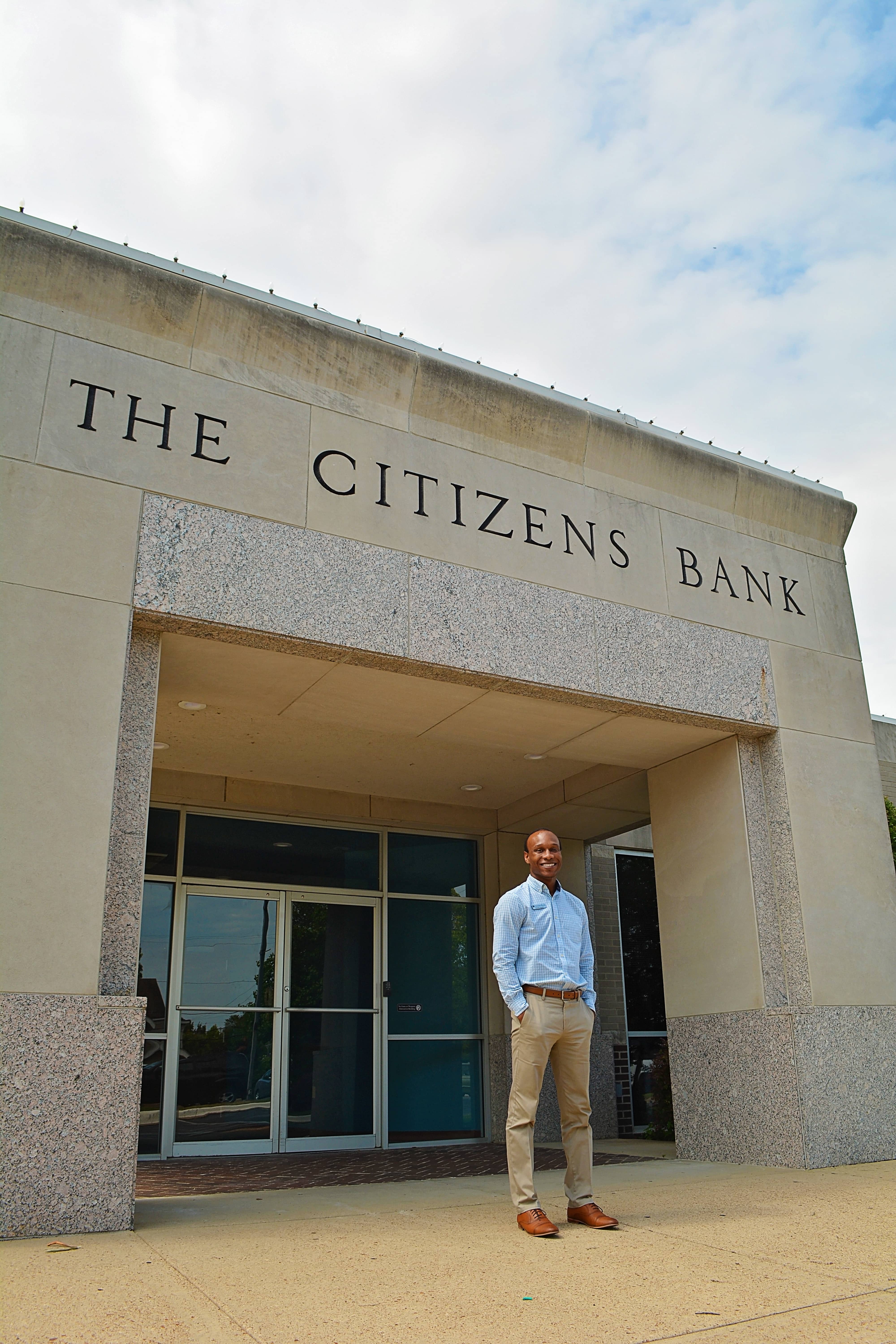 He said he has interest in working in legislative auditing, but his ultimate goal is to teach at the community college level.
"I got my first introduction to teaching through tutoring at UACCB," Hughes said. "I like helping others, and people tell me I have a way of breaking information down for them that makes it easier to understand."
Hughes recognized many supporters that have been in his corner throughout his educational journey.
"I want to recognize my mom for always being there to motivate and encourage me. Ms. Frazier, Sharon Gage, and Dennis and Tracy Broadwater have been some of my biggest advocates and champions at UACCB. Without them, I don't think I would have had the experience that I did while I was here."
Images via UACCB