Pictured above: Katelyn Cotton (left), director of marketing and design for PlaceEconomics, and Hannah Ratzlaff (center), exterior design consultant for Main Street Arkansas, visit with Jenifer Walls, owner of Studio Salon on Main Street in Batesville / Images via Main Street Batesville
Representatives from PlaceEconomics and Main Street Arkansas made a visit to Batesville on Wednesday, Aug. 28, to talk with various merchants and make tours of historic tax credit projects downtown.
The state of Arkansas recently hired Washington, D.C.-based PlaceEconomics to conduct a study regarding the impact of historic tax credits and the importance of a vibrant downtown area. PlaceEconomics chose seven Arkansas towns to participate in the study, and Batesville was one that was selected. Towns were chosen based upon completion of impactful projects. Other towns included Little Rock, North Little Rock, Hot Springs, Conway, Fort Smith, and Helena.
The local historic tax credit projects that were visited included the Melba Theater, The Royal on Main, and the Garbacz Building (where Main Street Nutrition is currently located). The day concluded with a round table discussion between Citizens Bank leadership; Batesville Mayor Rick Elumbaugh; Kyle Christopher, tourism director for the Batesville Area Chamber of Commerce; and representatives from Main Street Batesville.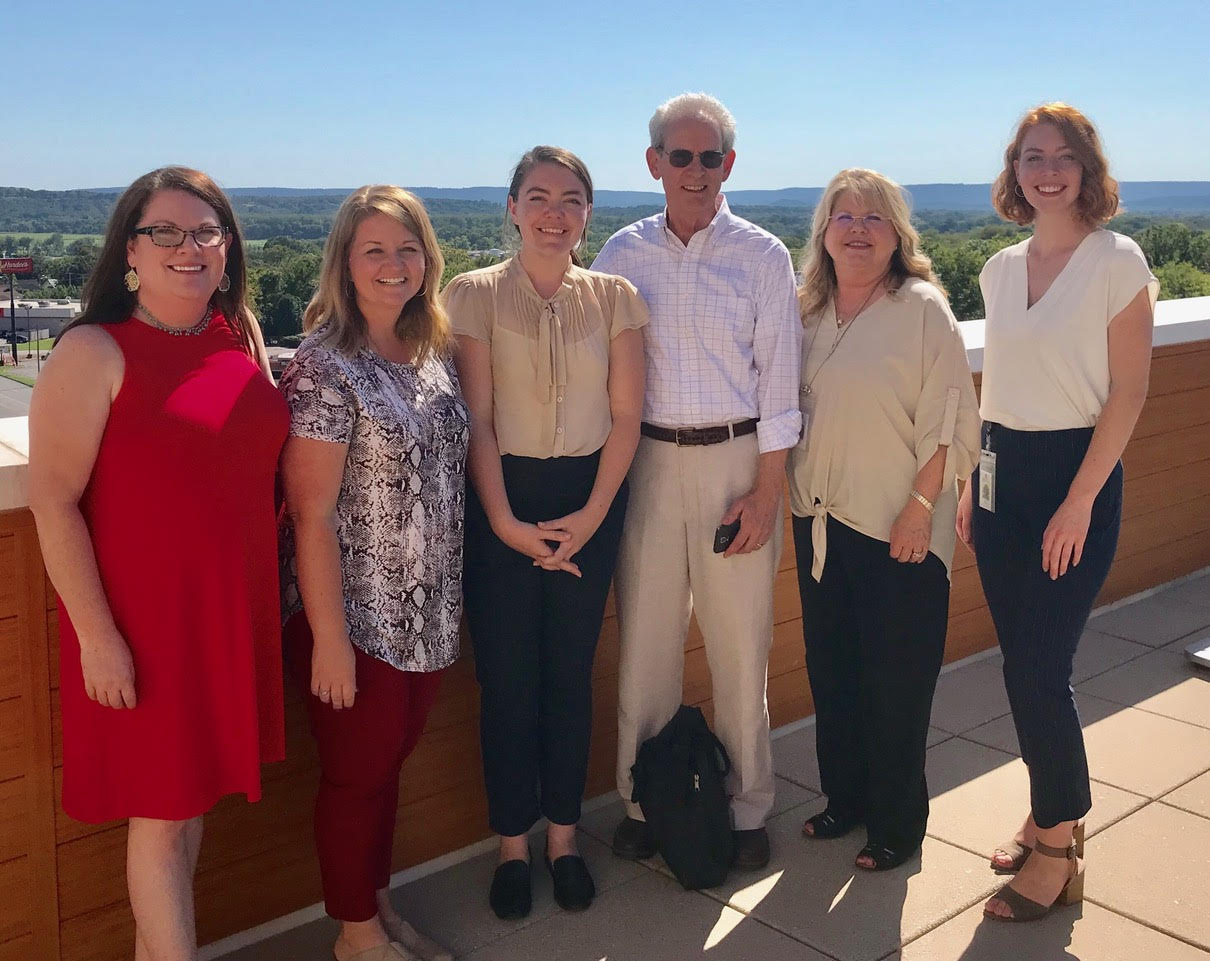 Pictured, from left: Kim Wilson (administrative assistant, Main Street Batesville), Mandi Curtwright (executive director, Main Street Batesville), Katelyn Cotton (director of marketing and design, PlaceEconomics), Rodney Swink (senior associate for planning and development, PlaceEconomics), Susan Shaddox (interior design consultant, Main Street Arkansas), and Hannah Ratzlaff (exterior design consultant, Main Street Arkansas) atop the roof of Citizen Bank's main headquarters.
Adam Curtwright (co-owner of the Melba Theater) visits with Swink, Ratzlaff, and Cotton in the Melba's auditorium.