The University of Arkansas Community College at Batesville (UACCB) held its 12th annual Community Picnic yesterday outside Independence Hall. A large crowd was on hand to enjoy hamburgers, hot dogs, music, and much more.
UACCB Chancellor Deborah Frazier told attendees the school has awarded over 600 degrees to over 450 students in the fiscal year ending June 30 and that the 2019 fall enrollment is up roughly 10 percent over last fall. As of the morning of Sept. 10, the number of students was 1,480 with students enrolled in over 14,600 credit hours and full-time equivalencies (FTE) are around 973, an approximate 14 percent increase over FTEs reported last year of 851.
Frazier also noted work is on schedule for the college's workforce training center. The industrial technology programs and the secondary area career center will be located in the 15,000-square-foot building which is scheduled to open by year's end.
(For more on the center, click here.)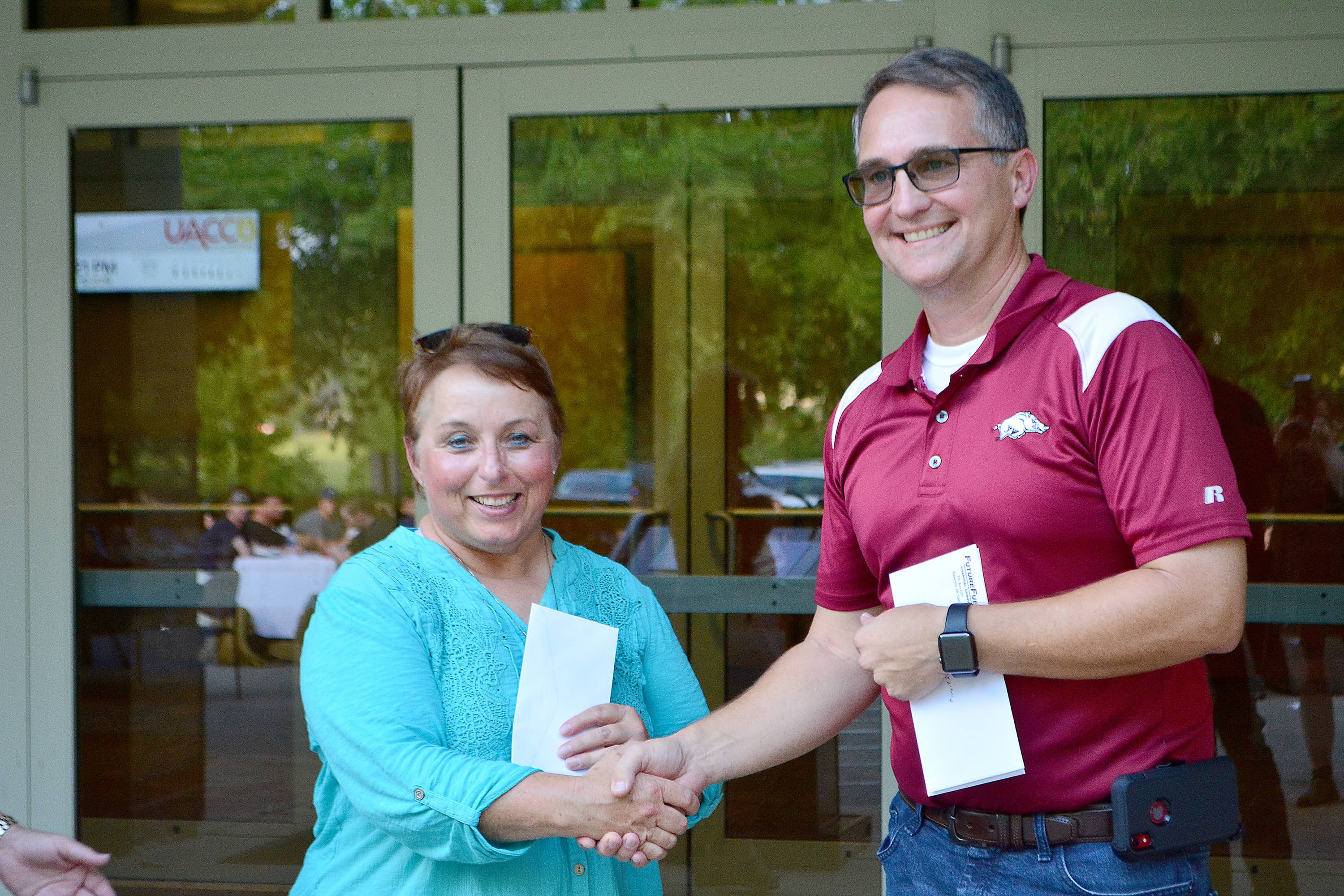 FutureFuel's Kyle Gaither (right) presents Sandee Steiner with the 2019 Outstanding Adjunct Faculty honor at the UACCB Community Picnic.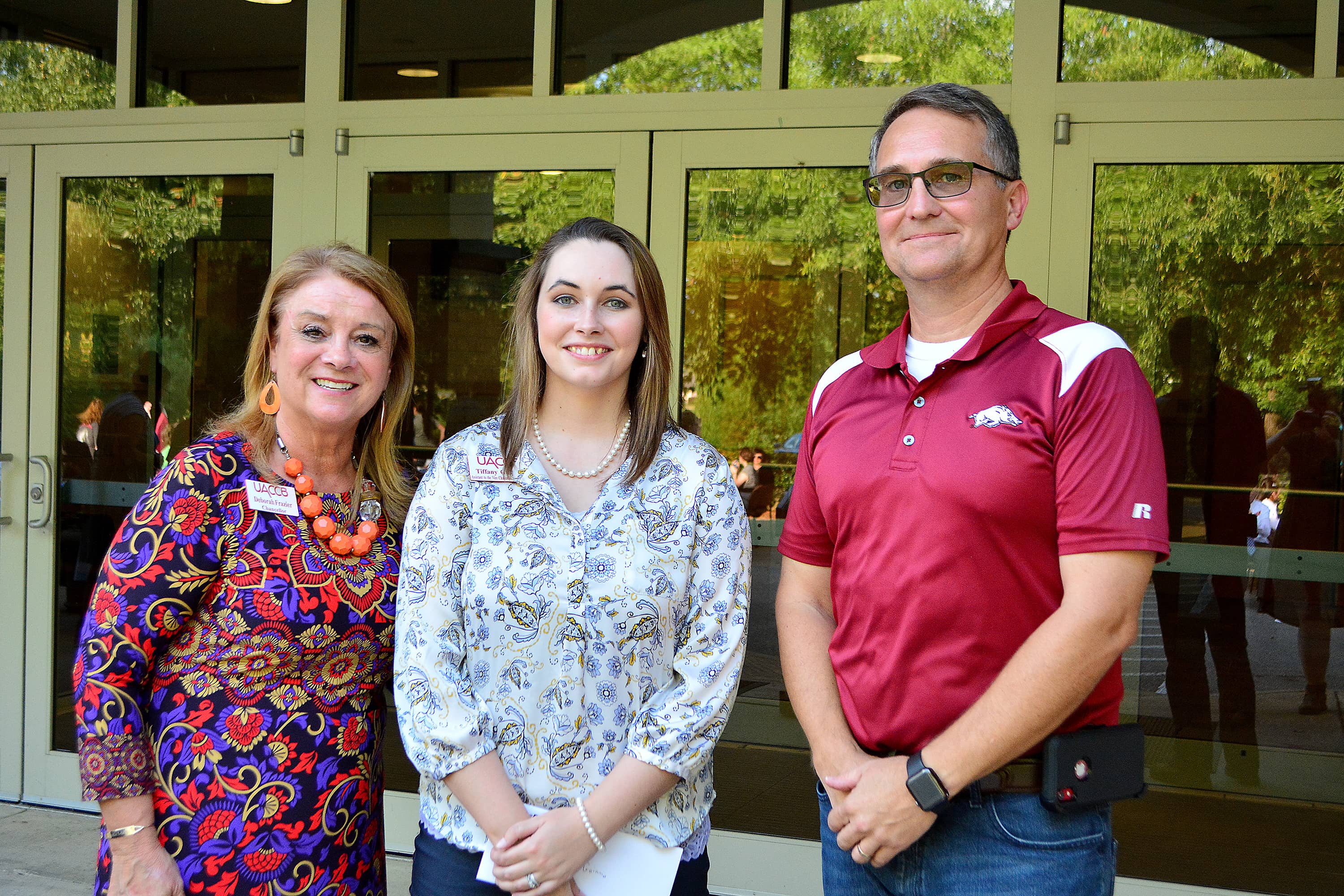 Chancellor Frazier (left) with the 2019 Outstanding Staff Member Tiffany Guinnip (center) and Gaither.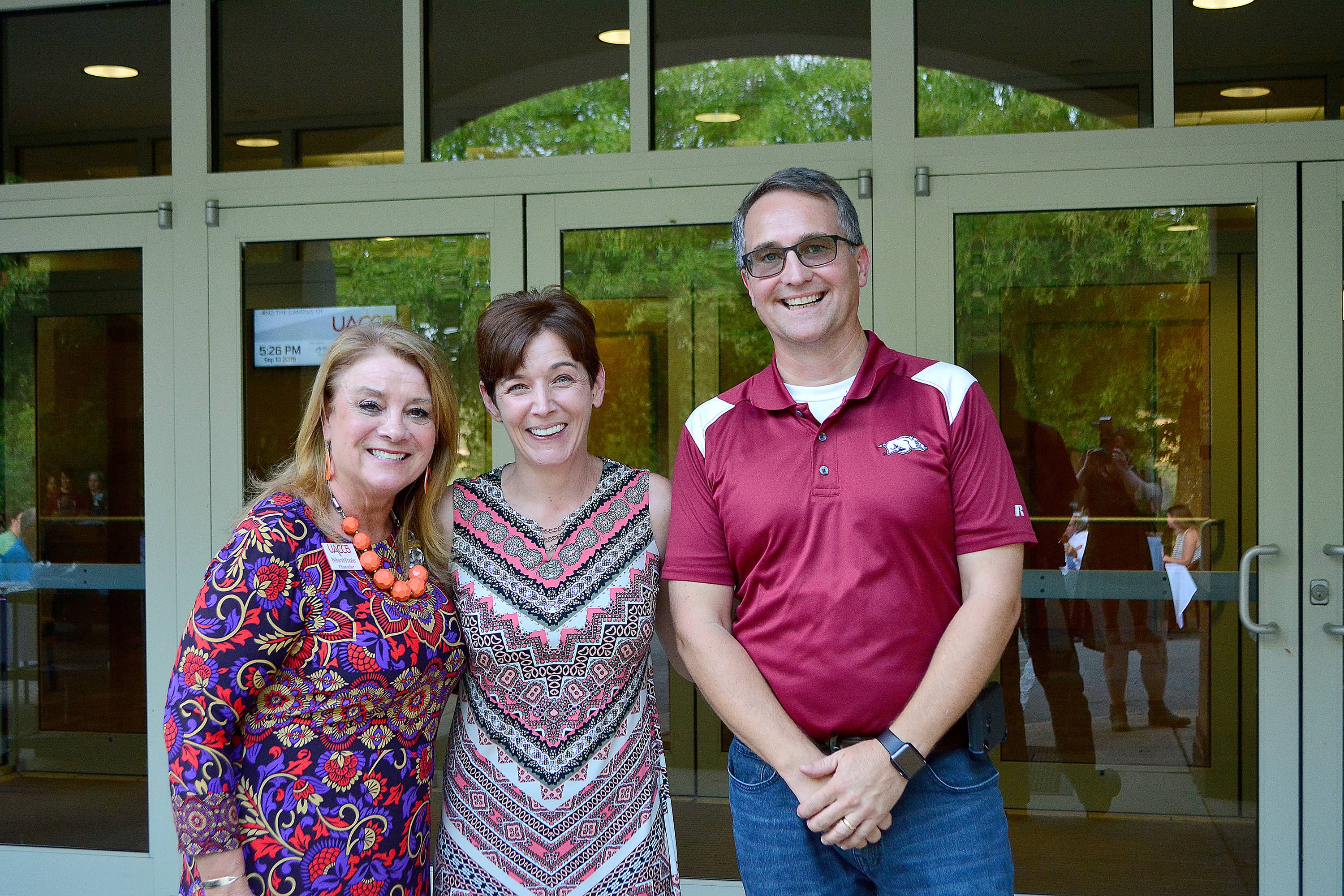 Shelly Wooldridge (center) was the 2019 Outstanding Faculty Member.

Ronnie Hughes (left) was recognized as the 2019 Outstanding Alumni.

Elizabeth Ivy (right) was presented with the 2019 Academic All-Star honor.