Arkansas state representatives Dwight Tosh (pictured above, center) and Stu Smith (right), along with state Sen. James Sturch (left), visited the Cedar Ridge School District Monday as part of Take Your Legislator to School Month.
The trio spoke to elementary students about the process of passing a bill, and the importance of serving others.
In the 2015 Regular Session, the Arkansas General Assembly passed HCR1008, the resolution designating September as annual "Take Your Legislator to School Month." This bipartisan initiative was motivated by a need for members of the General Assembly to fully understand the issues and challenges facing public schools in their districts, as well as the innovative solutions our educators are developing.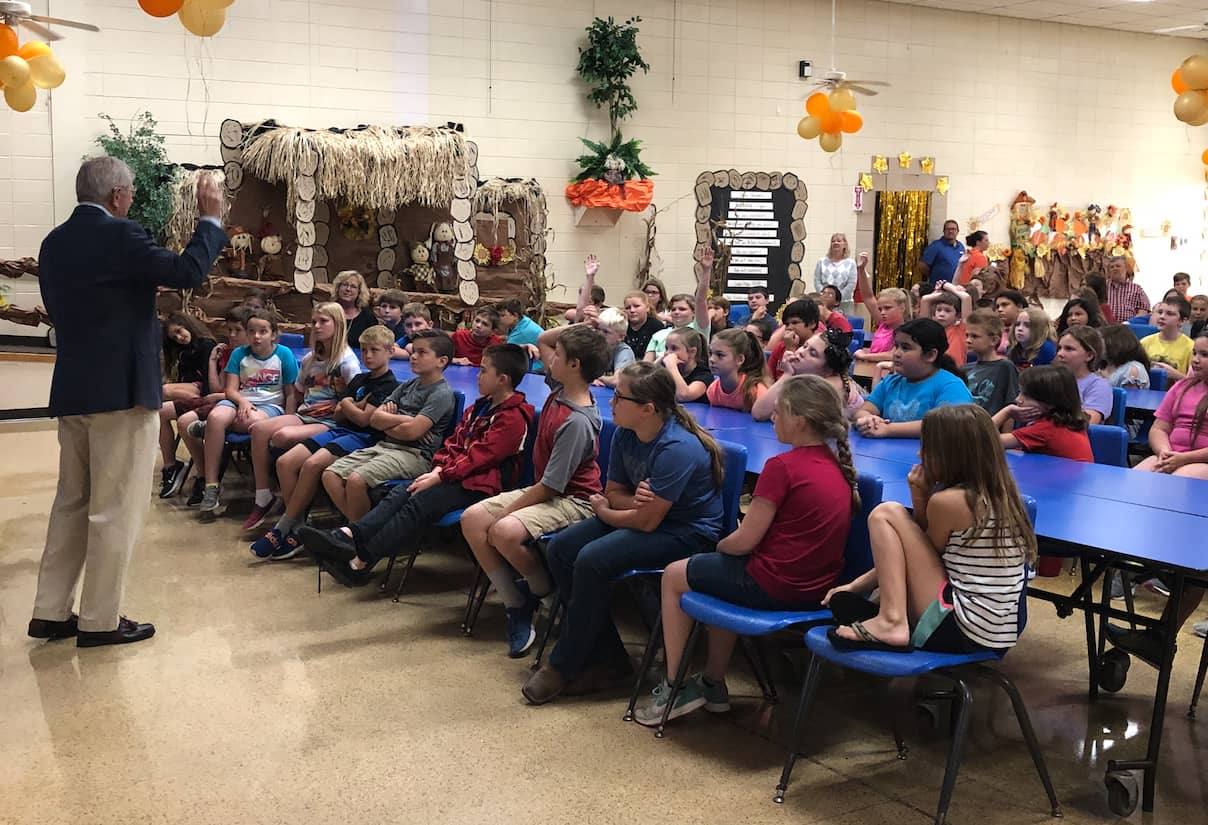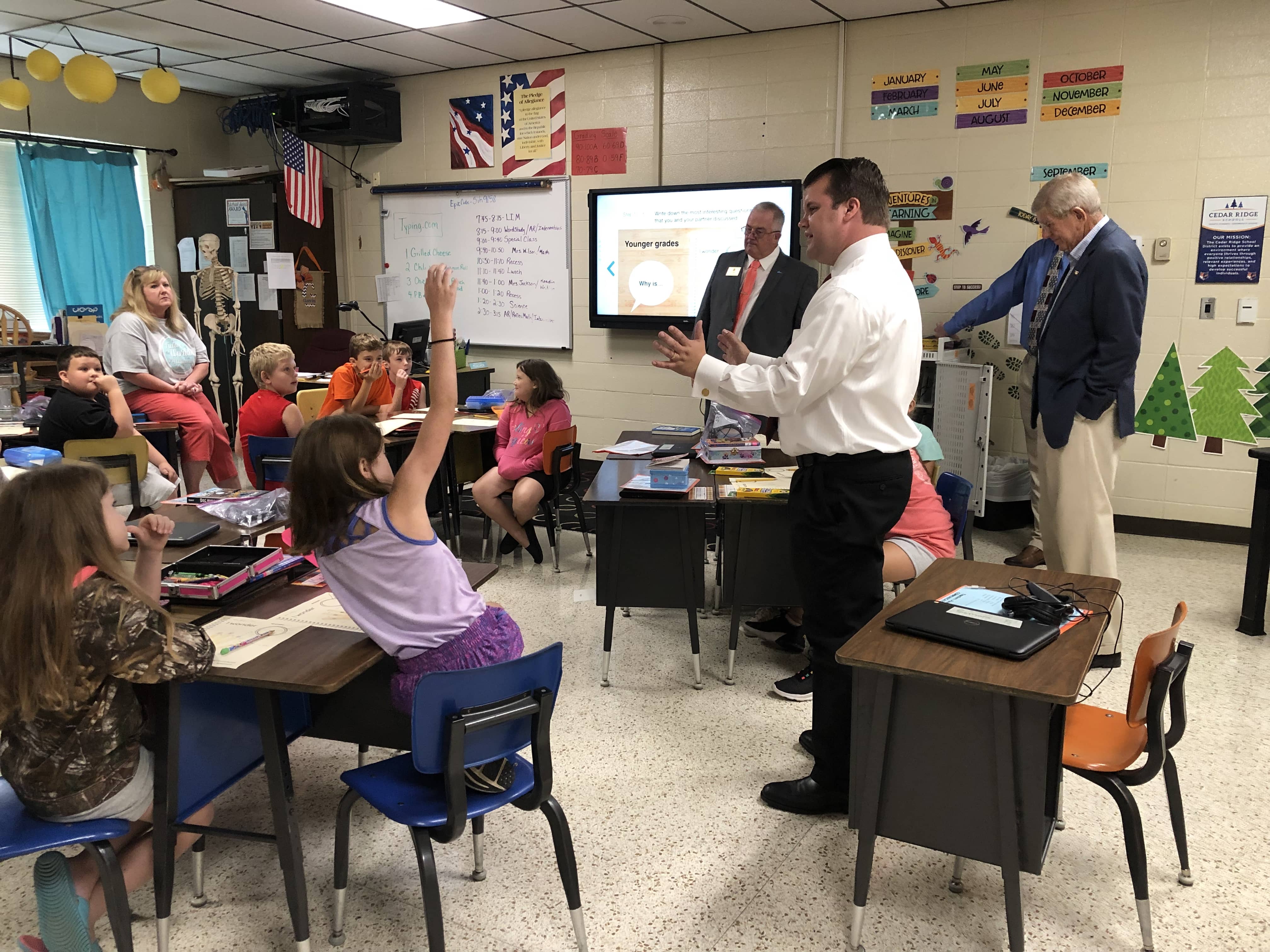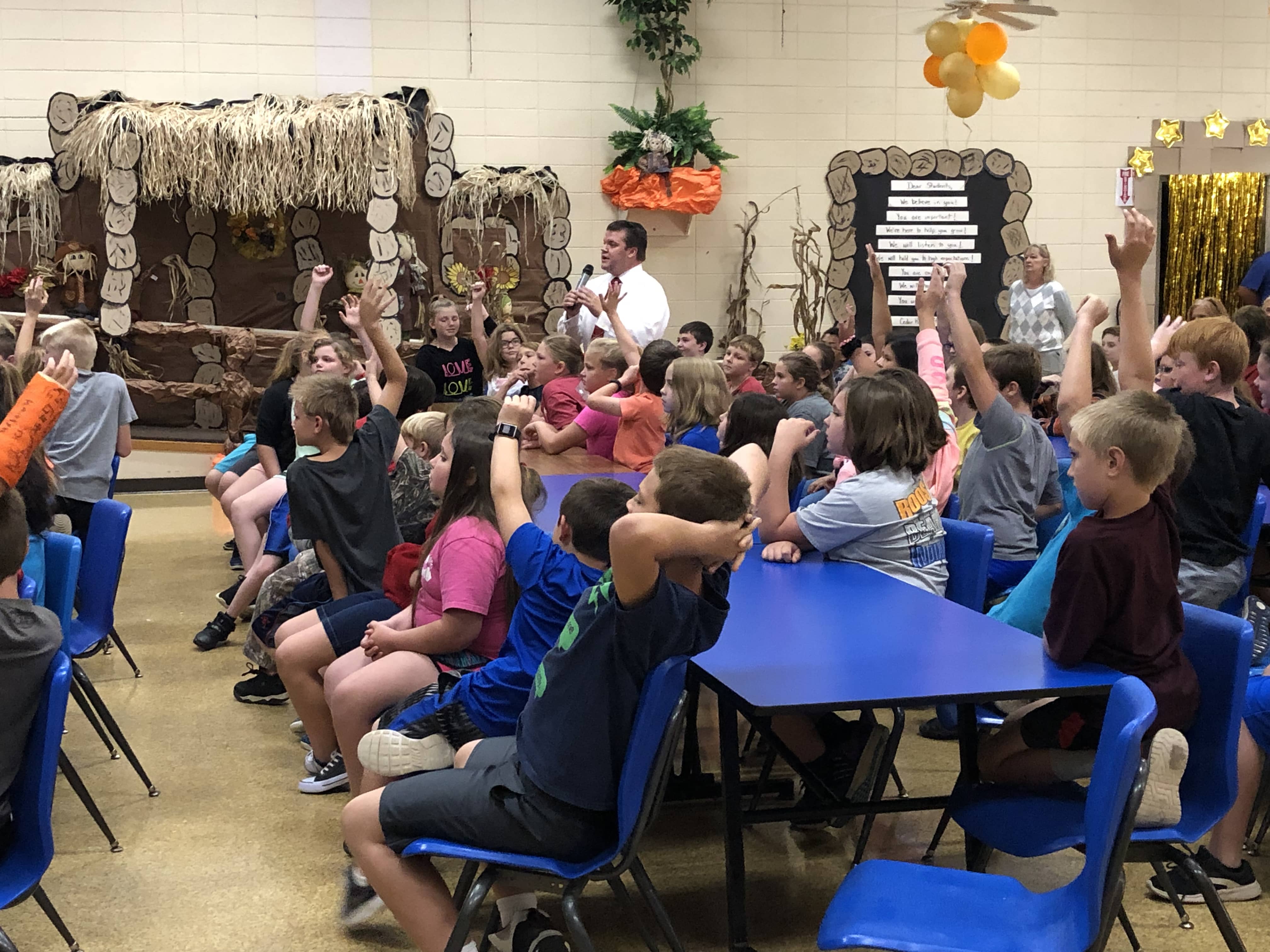 Images submitted