The Batesville Area Arts Council (BAAC) will host the fourth annual Artoberfest, an arts and music festival on Main Street, between Third Street and North Central Avenue, Saturday, Oct. 5, from 10 a.m. to 3 p.m. The festival will feature local and regional artist booths, art demonstrations, live music by Ed Casper, Luke Wilson, and Erin Walters — along with other family-friendly activities.
Artoberfest will also feature a sidewalk chalk art contest. This competition aims to engage students, teachers, families, community groups, and others by creating a temporary community art project, BAAC noted in a release. To find full details and the free registration form, head to batesvilleareaartscouncil.org.
Artoberfest is free for the community. This year's festival is presented by Citizens Bank and sponsored by First Community Bank.
For more information, call (870) 793-3382 or email info@batesvilleareaartscouncil.org.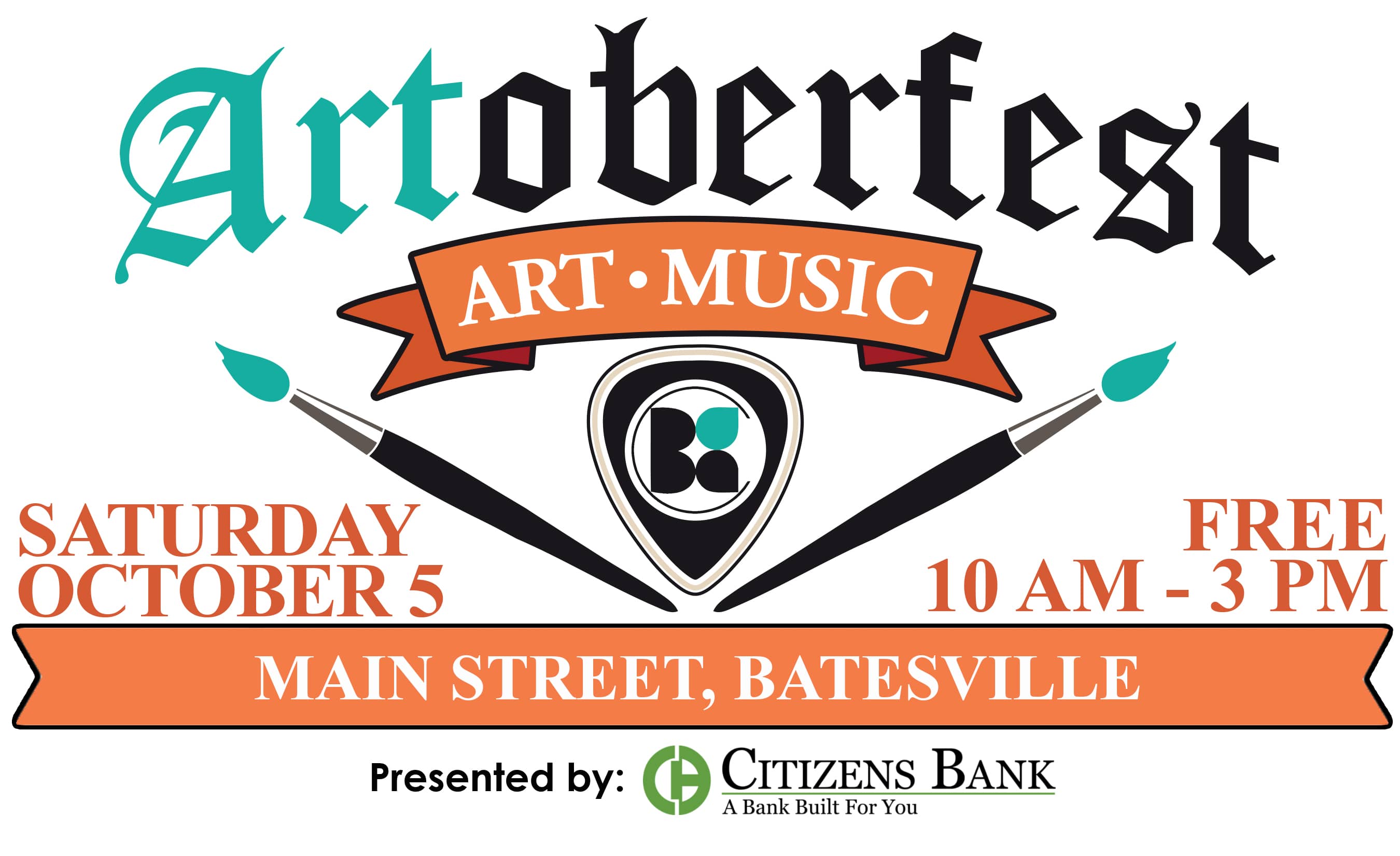 Images via BAAC