The National Power Showcase Home Run Derby and All-American Classic was held last week in Phoenix, Ariz. The event, which was held at Chase Field – home of the Arizona Diamondbacks, featured "…the most prolific amateur players from around the country and provided a center-stage opportunity in which to demonstrate their skillsets in front of baseball's top evaluators," a press release noted.
The Power Showcase has announced that Batesville's Mark Brissey (pictured above) was named the Most Valuable Player in the Rookie All-American Classic. In addition, Brissey competed in the Home Run Derby, which featured top amateur power-hitting prospects from around the country.
Brissey hit 26 home runs in the preliminary round, the most of any participant. His longest left Chase Field in left centerfield at 373 feet, with an exit velocity of 102 mph.
Brissey hit 11 home runs in the final round, for an overall second-place finish.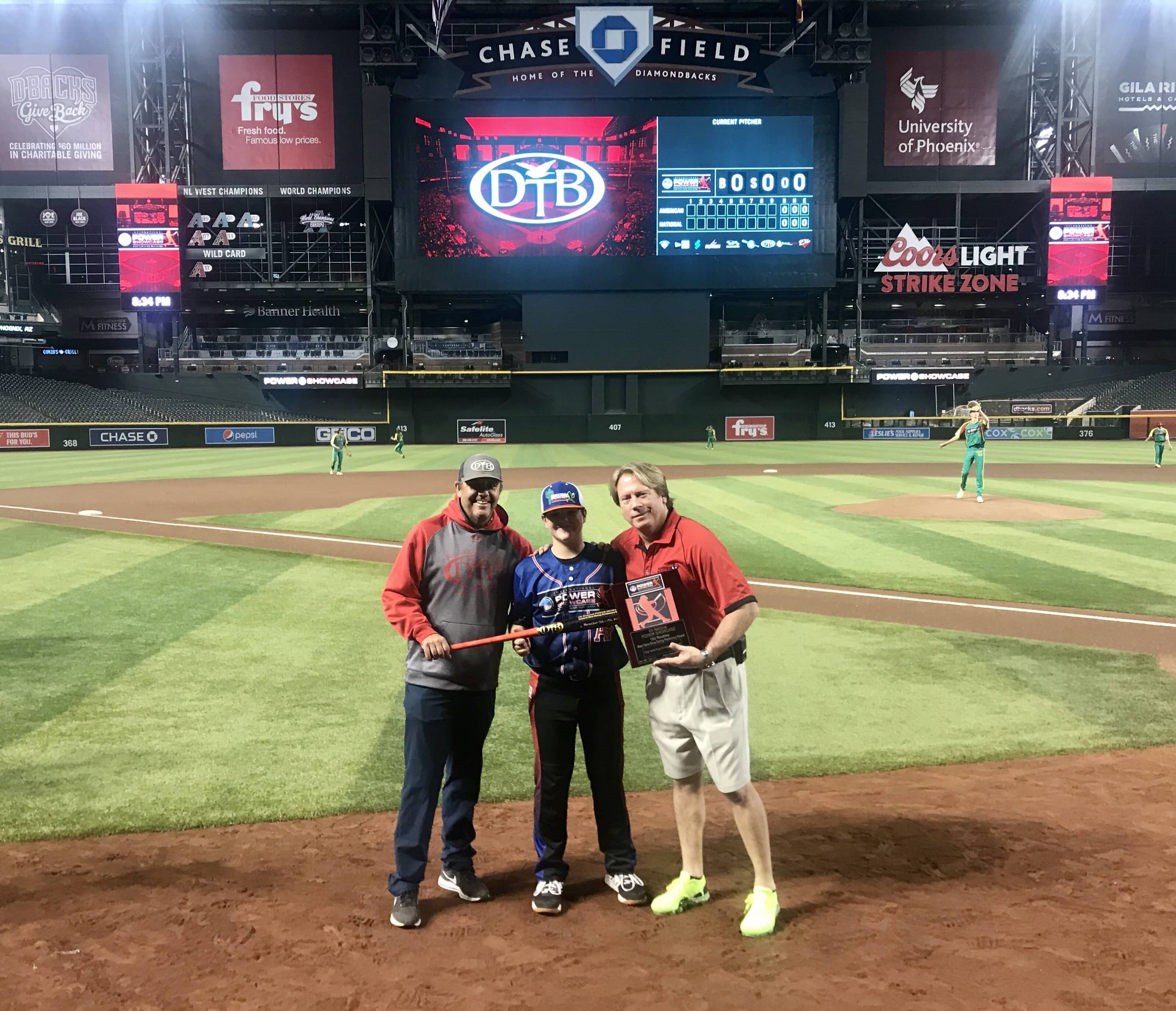 Bill Handley (pictured above, left), of Dove Tail Bat Company, presented Brissey with a custom Dove Tail Bat in recognition of his MVP selection. Brian Domenico (right), president of Power Showcase, also presented Brissey with an award for hitting the most home runs in the preliminary round and for being the overall home run derby runner up.
Prior to the Home Run Derby and All-American Game, Brissey participated in MLB Scout Day in front of a scout from each of the MLB's thirty organizations. The event also included a jersey presentation dinner featuring the granddaughter of Babe Ruth.
Images submitted