Dailee Caldwell (pictured above, far left), a member of the Sulphur Rock Student Council, hands a can of food to Christmas Brings Hope volunteer Butch Jackson, while Bobby Davis (with dolly) and Dave Timko get ready to load cans from student council members Blaize Killion, Lane LaFitte, Jake Daugherty, Bryce Smith, Cooper Coleman, Gabe Bledsoe, Jackson Massey, Georgie Freiert, Emma Bennett, and Jon Stalcup. (Not pictured is Alysia Horton, the council's sponsor.)
Members counted and collected cans each morning during the school's recent food drive. Over, 3,200 cans were donated in a friendly class competition. The classes of Amber Neal and Mollie Hill brought in the most, earning both classes a pizza party.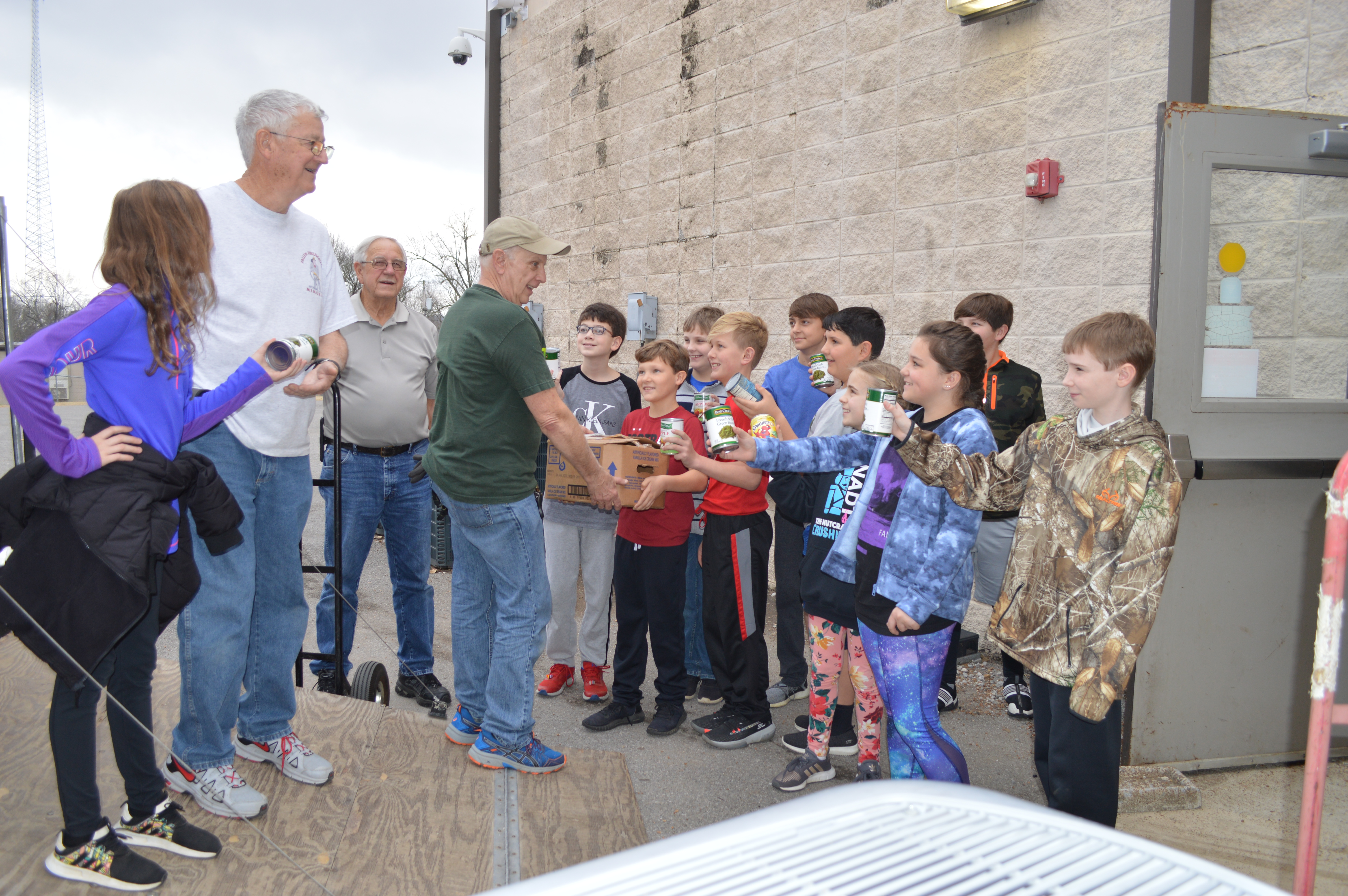 Jenny Massey (second from left), of Altice Mobile, poses with her son, Jackson Massey, and other Sulphur Rock students, Bryce Smith, Kayleigh Wallace, and Sophie Taylor. The Altice staff donated over 300 cans of food to Sulphur Rock Elementary's recent canned food drive for Christmas Brings Hope.
Image via Sulphur Rock Elementary