Information and photos provided by Laura Howard, Batesville School District
Community business partnerships allow Batesville High School students the opportunity to participate in paid work-based learning internships and apprenticeships.
March 5 and 6, Batesville School District recognized five additional students committed to E3 internships/apprenticeships with Intimidator and First Community Bank during a signing presentation. 
They join several of their classmates who are receiving training/experience through actual part-time employment. Through this program, students gain valuable work-based learning experience while earning career-focused elective credit.
BHS business and industry partners take time to invest in our students and equip them with skills to prepare them for their futures.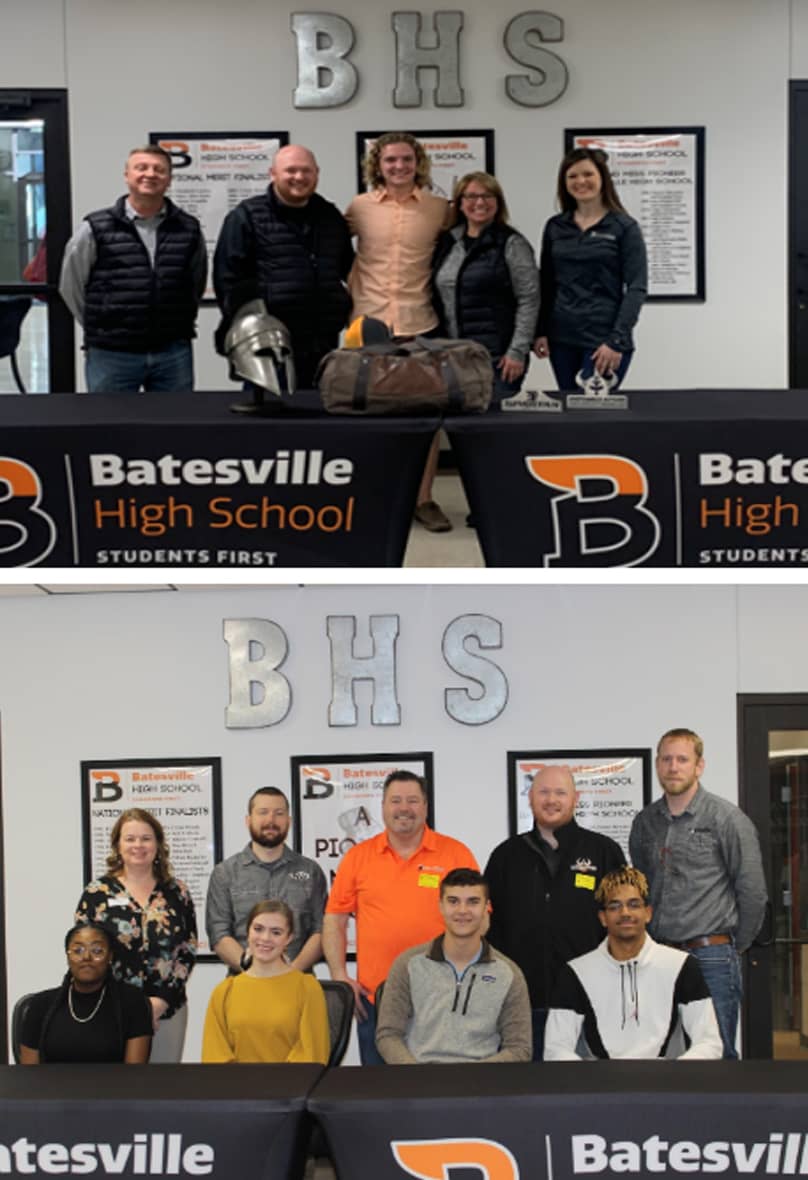 Pictured: Alexius Gray (First Community Bank), Ainsley Walker (First Community Bank), Blake Moss (Intimidator), Joseph Wells (Intimidator), and Karson Douglas (Intimidator).