At his statewide briefing this afternoon, Gov. Asa Hutchinson announced the state has been working on projection models for more positive COVID-19 cases in Arkansas over the next few weeks.
Noting that one model offers projections with a wide range of 2,000 to 15,000 possible positive cases in the state, Hutchinson said other projections show the number of positive cases by the first of April to possibly be 2,000, and by mid-April, that number could rise to 3,500 positive cases in Arkansas. Such models are "worst-case scenarios," but the governor said he wants the state to defeat the results of such projections.
Ten additional Arkansas National Guard personnel will be assigned to work with the Corps of Engineers to help with potential expansion of hospitals for more beds should any be needed, the governor said. He also noted the state has ordered 500 ventilators, but that order could be affected by U.S. Department of Defense or other states' needs.
Hutchinson stressed again for citizens "do the right thing" and continue to follow the recommended steps to protect yourself and others to help beat those hospitalization models.
Here are other bullet points from today's briefing:
State law enforcement officials and Game and Fish officers, along with local police departments, will start enforcing the state's recent directive to limit gatherings to 10 or less.
Arkansas AG Leslie Rutledge announced the distribution of $1 million from the Attorney General's Consumer Education and Enforcement Fund, which consists of monies from lawsuit settlements and not taxpayer dollars.

As of this afternoon, the number of positive cases in Arkansas is up from yesterday's figure of 335 to 381 — a jump of 46 cases. Yesterday's jump in positive cases was 55.

The statewide total of deaths from COVID-19 still stands at three.

There have been 19 recoveries in the state. Forty-eight are hospitalized with 17 patients on ventilators while 42 positive cases are in nursing homes.

And out of a total 1,926 tests across the state, the number of negative test results is up to 1,545 as of Friday afternoon.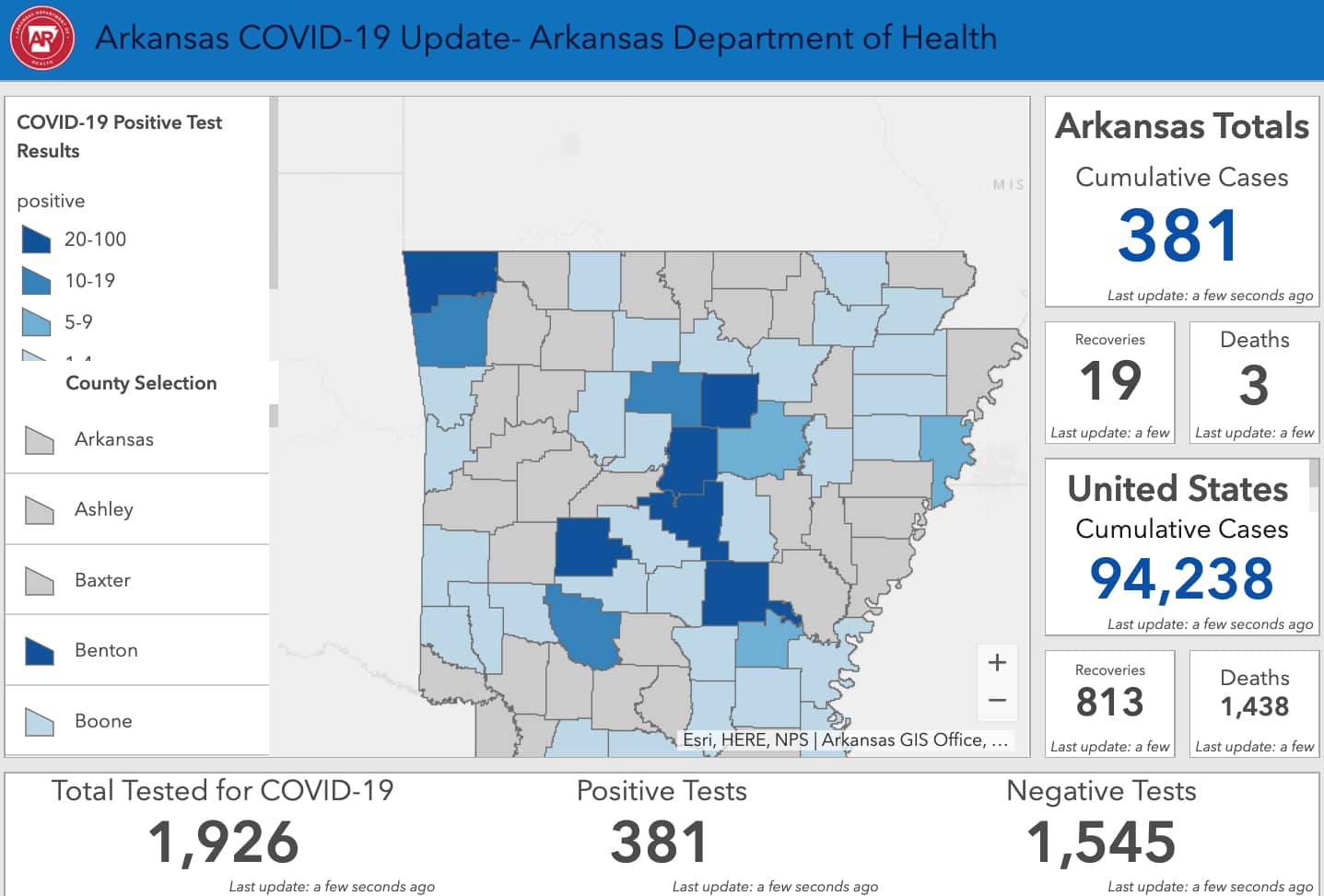 ***
The new White River Now mobile app has started featuring regular COVID-19 updates and podcasts. In addition to the updates featured on the White River Now family of radio stations, the COVID-19 podcast section also features new interviews with Sen. James Sturch, Batesville Mayor Rick Elumbaugh, Stone County Judge Stacey Avey, and state Rep. Stu Smith. Download the free White River Now app today from the Google Play Store or the Apple App Store, and keep up-to-date on all local and state coronavirus information and to listen to the streams of White River Now radio stations.
We also carry live feeds of Gov. Asa Hutchinson's COVID-19's briefings on-air, online, and through the White River Now app on Arkansas 103.3 KWOZ and on White River Now's Facebook page.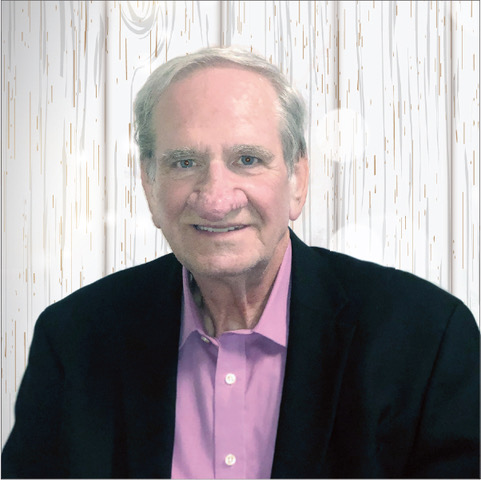 Get up-to-date local and regional news along with the latest sports and weather every weekday morning by listening to Gary B. on Ozark Newsline, broadcast from the First Community Bank Newsroom on Arkansas 103.3 KWOZ. White River Now updates are also aired weekday mornings on 93 KZLE, Outlaw 106.5, and 99.5 Hits Now. Have a news tip or event to promote? Email White River Now at news@whiterivernow.com. Be sure to like and follow us on Facebook and Twitter. Add don't forget to download the  White River Now mobile app from the Google Play Store or the Apple App Store.