Sixty-one additional individuals have tested positive for the coronavirus in the state, and two more deaths have been reported via Wednesday's statewide briefing from Gov. Asa Hutchinson. The total number of positive cases is 584, up from 523 positive cases on Tuesday, while the two deaths were over the age of 65, and at least one had an underlying condition. There have now been 10 deaths in Arkansas due to complications from COVID-19.
Hutchinson also noted he is going to contact the Secretary of Interior and request that the Buffalo River National Park be closed through this period. Also, overnight camping will stop at Arkansas State Parks as of April 3. Officials said these measures were made based on the percentages of out-of-state visitors over the last few days (60 percent of out-of-state visitors were reported on Tuesday) and observation by park officials. Other factors in the decision were to further limit the sizes of crowds and to follow the advice of 28 other states that have initiated limitations on their state parks. Parking restrictions will also be applied at the parks. Park rangers will be patrolling all areas during this period and will have the power to ticket and disperse gatherings. For all information on Arkansas State Parks and all information on restrictions and closings, visit its social media or go direct to its website here.
In another announcement, the governor said he was pleased to announce a pilot program with Walmart, Quest Laboratories, and the state in establishing a drive-through testing site in Bentonville. The site will only be open to health care workers on the front line and first responders. An app will be available that can help see if individuals' symptoms meet the requirements for testing. If the pilot program works well, then officials hope to expand it to other parts of the state.
Other notes from today's briefing:
Of the 584 positive cases, 18 were children, 170 were 65 or older, and 396 were between the ages of 18-64.
Eighty-four positive cases since Tuesday were health care workers (a rise of five from Tuesday) while 51 are nursing home residents, up from four from Tuesday.
Fifty-four are hospitalized, down eight from Tuesday, and there have been 42 recoveries, up seven from Tuesday.
State officials also noted they were awaiting federal guidance regarding unemployment insurance for self-employed Arkansans, and to hold off applying for that particular type of insurance because of the sheer numbers coming in and the waiting for guidance from the U.S. Department of Labor.
The state unemployment filings were about 1,000 a week, just a week or two ago. Last week alone, that number jumped to approximately 30,000 filings, and they expect a similar number next week.
Health Director Dr. Nate Smith said lab testing is increasing thanks, in part, to the state's efforts to secure reagents for the test. On Tuesday alone, Smith announced there 903 tests performed between the Arkansas Department of Health, UAMS, and commercial labs. The health department said they performed 147 tests alone on Tuesday, a record for the department.
Hutchinson said he spoke to Vice President Mike Pence and Dr. Deborah Birx this afternoon, and raised the issue of obtaining more ventilators. The governor said the vice president told him, "When we [the state] need ventilators, we will supply the ventilators." Pence also told the governor that he was "delighted" that Arkansans were staying ahead of the curve, and he hoped residents will still follow the recommended measures to ensure the coronavirus doesn't spread.
***
The new White River Now mobile app has started featuring regular COVID-19 updates and podcasts. In addition to the updates featured on the White River Now family of radio stations, the COVID-19 podcast section also features new interviews with Sen. James Sturch, Batesville Mayor Rick Elumbaugh, Stone County Judge Stacey Avey, and state Rep. Stu Smith. Download the free White River Now app today from the Google Play Store or the Apple App Store, and keep up-to-date on all local and state coronavirus information and to listen to the streams of White River Now radio stations.
We also carry live feeds of Gov. Asa Hutchinson's COVID-19's briefings on-air, on White River Now's Facebook page, and through the White River Now app on Arkansas 103.3 KWOZ.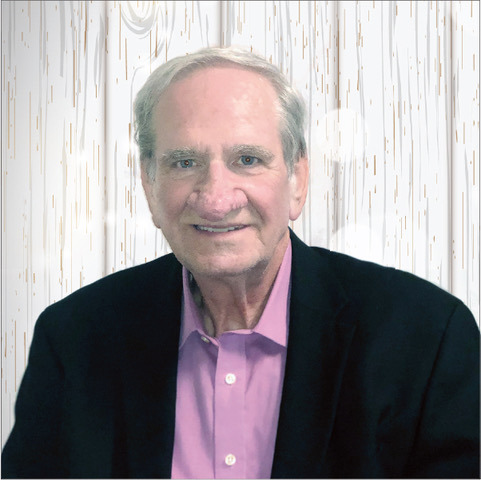 Get up-to-date local and regional news along with the latest sports and weather every weekday morning by listening to Gary B. on Ozark Newsline, broadcast from the First Community Bank Newsroom on Arkansas 103.3 KWOZ. White River Now updates are also aired weekday mornings on 93 KZLE, Outlaw 106.5, and 99.5 Hits Now. Have a news tip or event to promote? Email White River Now at news@whiterivernow.com. Be sure to like and follow us on Facebook and Twitter. Add don't forget to download the  White River Now mobile app from the Google Play Store or the Apple App Store.