Gov. Asa Hutchinson told reporters at Tuesday's COVID-19 briefing that Arkansas will start getting back to business based on the best public health advice balanced with the essential needs of society to move and make a living.
With the recent coverage of President Donald Trump's comments that he has the authority to order reopenings rather than governors, Hutchinson told reporters that he took Trump's statements as part of his leadership style, noting the president likes to "gig" a little bit. The governor said the state welcomes national guidance and assistance, yet Arkansas will do what is needed in the best interest of Arkansans.
"I don't think there will be an issue going forward in the future," the governor said. "I think there'll be a good partnership [between the federal government and state]."
Prisons were also part of the briefing on Tuesday. Hutchinson said even though they are incarcerated, the state has a responsibility to provide medical care to inmates.
Dexter Payne (pictured above, at podium), the director of the Arkansas Department of Corrections (ADC), addressed COVID-19 concerns at ADC facilities, noting that all inmates and staff members have facemasks. Payne also noted since visitors are restricted during the crisis, the costs of phone and video calls for inmates have been reduced.
At the Cummins Maximum Security Unit, the number of positive cases in a quarantined barracks unit remains the same with 43 positive cases out of 46 inmates.
The governor and Dr. Nate Smith, director of the Arkansas Department of Health, said they spoke with United States Attorney General Bill Barr this morning about the outbreak at the federal correctional facility in Forrest City where there are 55 inmates with positive cases as well as eight staff members and one contractor. Hutchinson said Barr assured them the Federal Bureau of Prisons along with the Centers for Disease Control is handling the situation.
Gov. Hutchinson also noted that he hopes Arkansas hospitalizations related to the coronavirus are close to hitting a plateau. Projections noted that by the first of May, Arkansas hospitalizations related to the outbreak were predicted to be 1,000. With 81 individuals currently hospitalized due to COVID-19 complications, the governor said he doesn't expect the state's peak to reach that number, but he reiterated residents need to stick to all CDC guidelines, including social distancing.
Other notes from the Tuesday briefing:
Officials believe summer camps might not be open for the season thanks to the coronavirus. Smith: "It doesn't look like that it would be a safe or wise thing."
Eighty-eight new cases have been reported since Monday, bringing the number of active cases to 1,498.
Fifty-three have recovered since Monday, bringing the number of recoveries to 444.
In terms of healthcare workers, 206 are infected while 65 have recovered.
Two new deaths were reported bringing the statewide total to 32. One of the new deaths was in their 50s while the other was older than 65.
Gov. Hutchinson said over 110,000 unemployment claims have been successfully processed, but there are still issues with volume. He advised those filing to be patient and "stick with it" as the state works to get more resources and to help improve the current system.
Hutchinson also noted he's issued two new executive orders offering protection for first responders and other healthcare workers on workers' compensation or liability issues related to COVID-19 and their duties.
And, electronic signs will be posted by the Arkansas Department of Transportation and Arkansas Highway Police at highway entries around the state noting that lodging for out-of-state recreational travelers is prohibited.
***
The new White River Now mobile app has started featuring regular COVID-19 updates and podcasts. In addition to the updates featured on the White River Now family of radio stations, the COVID-19 podcast section also features new interviews with Stone County Judge Stacey Avey, Batesville Mayor Rick Elumbaugh, Independence County Judge Robert Griffin, state Sen. Stu Smith, and state Sen. James Sturch. Download the free White River Now mobile app today from the Google Play Store or the Apple App Store, and keep up-to-date on all local and state coronavirus information and to listen to the streams of White River Now radio stations.
We also carry live feeds of Gov. Asa Hutchinson's COVID-19's briefings on-air at Arkansas 103.3, online at White River Now's Facebook page, and through the Arkansas 103.3 stream on the White River Now mobile app on Arkansas 103.3.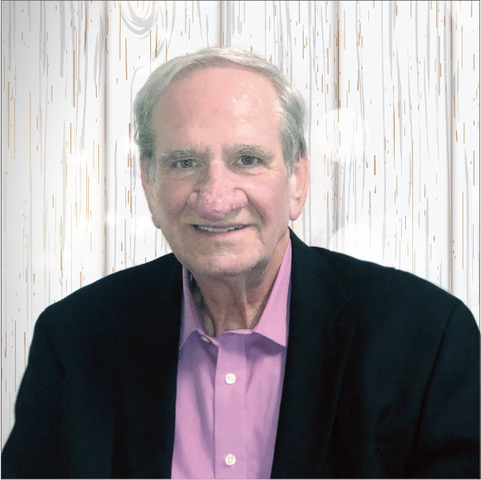 Get up-to-date local and regional news along with the latest sports and weather every weekday morning by listening to Gary B. on Ozark Newsline, broadcast from the First Community Bank Newsroom on Arkansas 103.3. White River Now updates are also aired weekday mornings on 93 KZLE, Outlaw 106.5, and 99.5 Hits Now. Have a news tip or event to promote? Email White River Now at news@whiterivernow.com. Be sure to like and follow us on Facebook and Twitter. Add don't forget to download the  White River Now mobile app from the Google Play Store or the Apple App Store.