At Gov. Asa Hutchinson's Saturday COVID-19 briefing, Arkansas Department of Emergency Management (ADEM) director A.J. Gary says the state receiving personal protective equipment (PPE) and then quickly getting it to hospitals and clinics is a team effort.
The ADEM is partnering with state health officials and the Arkansas National Guard in ensuring PPE shipments are broken down, processed, and delivered to medical facilities across the state. Gary also said some hospitals and clinics are back to purchasing from their regular medical supply chains in the private sector as they did before the pandemic.
Hutchinson said state officials are also helping ensure Arkansas has a healthy amount of PPE for the longterm should the coronavirus pandemic resurge in the fall, as some experts such as Dr. Anthony Fauci have predicted.
Hutchinson said the level of testing and contact tracing will continue to rise to help a possible later battle with COVID-19. Arkansas Department of Health Director Dr. Nate Smith said personnel working contact tracing went from three people just a few weeks ago to 180-and-counting in the past week. Smith said his department will have the infrastructure needed to meet a potential challenge in the fall.
Smith also said residents should get used to some of the new normal in fighting the coronavirus such as the continuing of social distancing and other guidelines.
One important tool in helping Arkansas fight against the pandemic is the recent arrival of a Battelle PPE decontaminator (pictured above). State hospitals and clinics will be able to drop off or deliver used PPE masks for proper decontamination to the new decontaminator in Little Rock. It is one of 60 being used across the country and was provided by the federal government, and it can process 80,000 masks a day.
***
At Friday's briefing, the state released updated barbershop and beauty salon guidelines that will go into effect May 6. One guideline noted that beauty and barber schools were still to be closed for the foreseeable future.
Today, Smith noted that guideline has since been changed, and barber and beauty schools can reopen on May 6 as long as they meet the other guidelines from Friday.
Other news from the Saturday briefing:
The number of COVID-19 related deaths increased by nine, bringing the statewide total to 73. Two of the deaths were hospitalized inmates from Cummins State Prison. Both patients were in their 60s and had multiple underlying health issues. Six of the reported deaths were from nursing homes but were not counted recently due to lag in reporting. There have been a total of 28 deaths from nursing home facilities. Just over 230 nursing home patients have tested positive — that's up four from Friday. The number of staff members of nursing homes that are positive is 145.
There are 51 new positive cases reported since Friday, bringing the total number of individuals reporting positive to 3,372.
Twenty patients are ventilators — down three from Friday.
Monday's briefing should bring new guidelines for larger venues and houses of worship. And officials said a guide for optometrists to reopen is being prepped and should be finalized this weekend.
***
The new White River Now mobile app has started featuring regular COVID-19 updates and podcasts. In addition to the updates featured on the White River Now family of radio stations, the COVID-19 podcast section also features new interviews with Stone County Judge Stacey Avey, Batesville Mayor Rick Elumbaugh, Independence County Judge Robert Griffin, state Sen. Stu Smith, and state Sen. James Sturch. Download the free White River Now mobile app today from the Google Play Store or the Apple App Store, and keep up-to-date on all local and state coronavirus information and to listen to the streams of White River Now radio stations.
We also carry live feeds of Gov. Asa Hutchinson's COVID-19's briefings on-air at Arkansas 103.3, online at White River Now's Facebook page, and through the Arkansas 103.3 stream on the White River Now mobile app on Arkansas 103.3.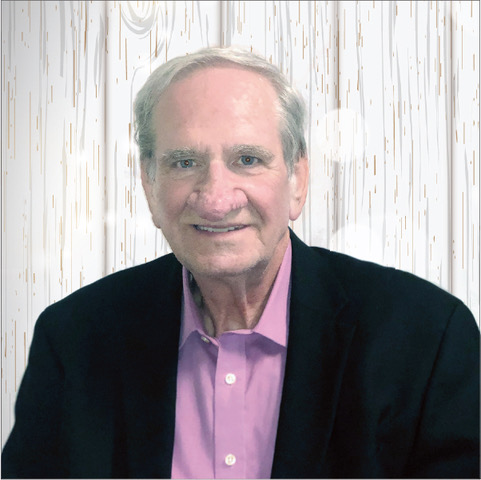 Get up-to-date local and regional news along with the latest sports and weather every weekday morning by listening to Gary B. on Ozark Newsline, broadcast from the First Community Bank Newsroom on Arkansas 103.3. White River Now updates are also aired weekday mornings on 93 KZLE, Outlaw 106.5, and 99.5 Hits Now. Have a news tip or event to promote? Email White River Now at news@whiterivernow.com. Be sure to like and follow us on Facebook and Twitter. Add don't forget to download the  White River Now mobile app from the Google Play Store or the Apple App Store.