Some restrictions being lifted for places of worship, large venues, and movie theaters were presented today at Gov. Asa Hutchinson's daily COVID-19 update.
In terms of places of worship, guidance was issued by the governor's office that goes into effect today. (See below for the guidelines.)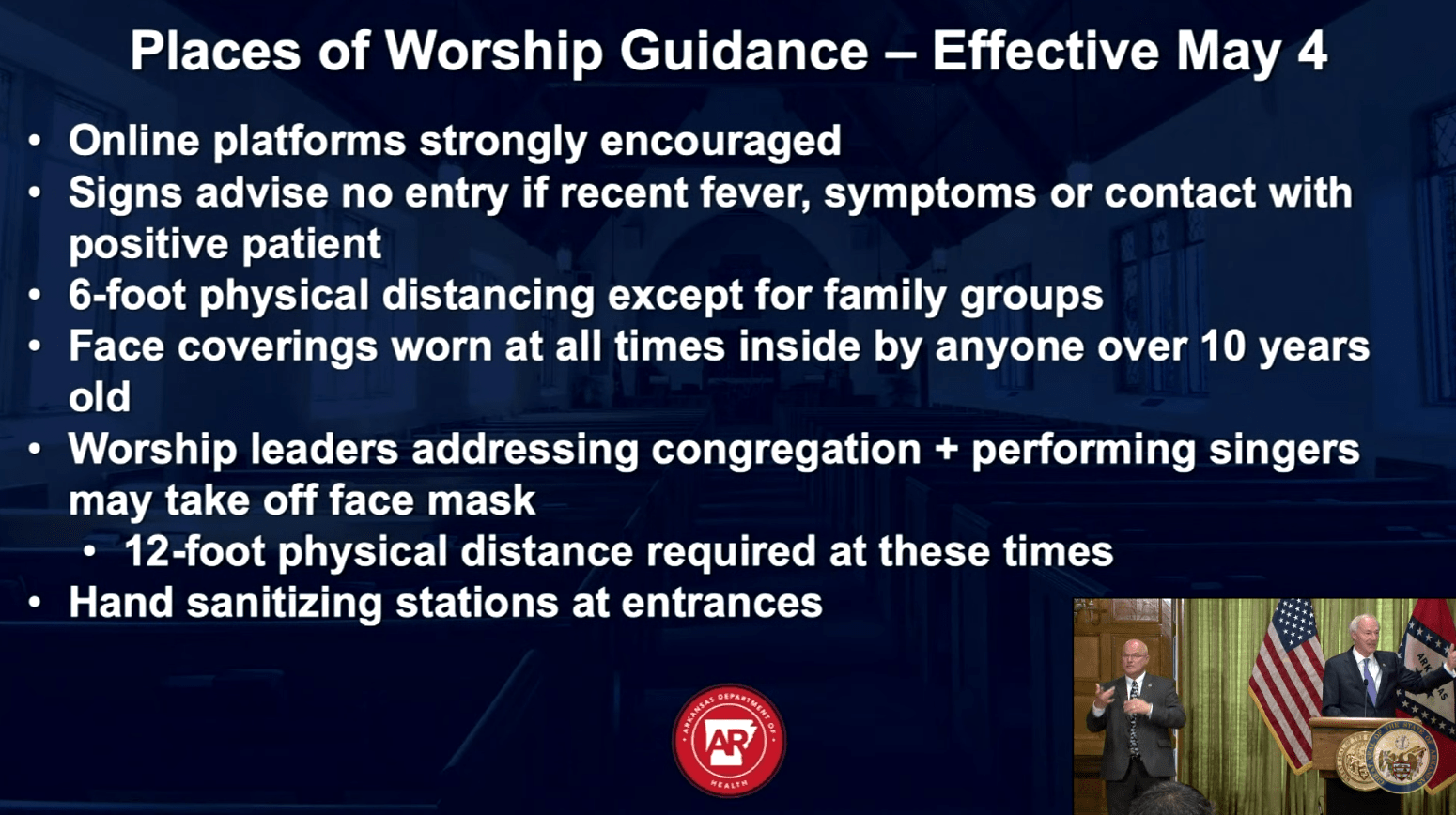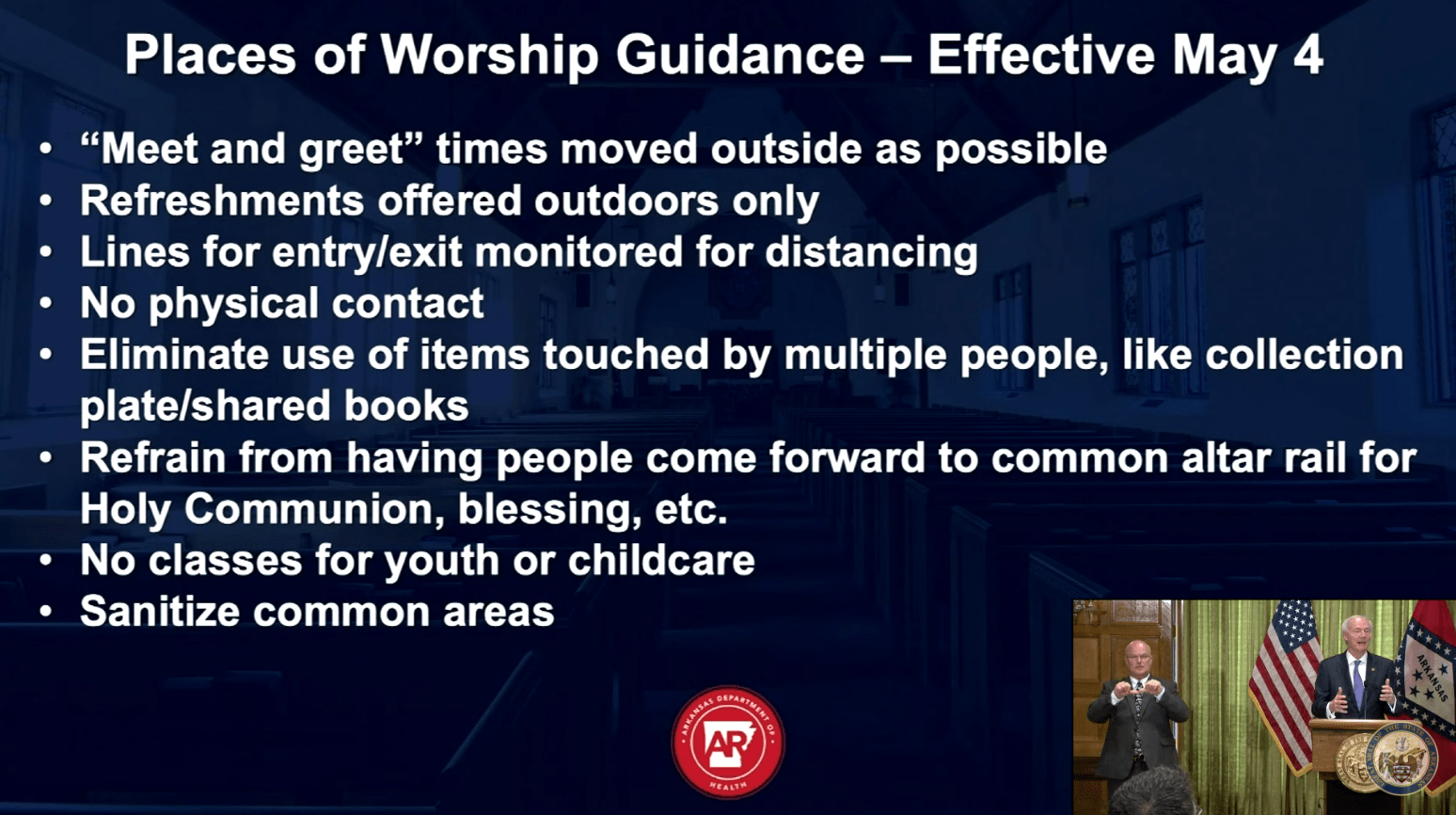 The governor also released a directive, also effective today, for the gradual reopening of large outdoor and indoor venues with restrictions. (See below.)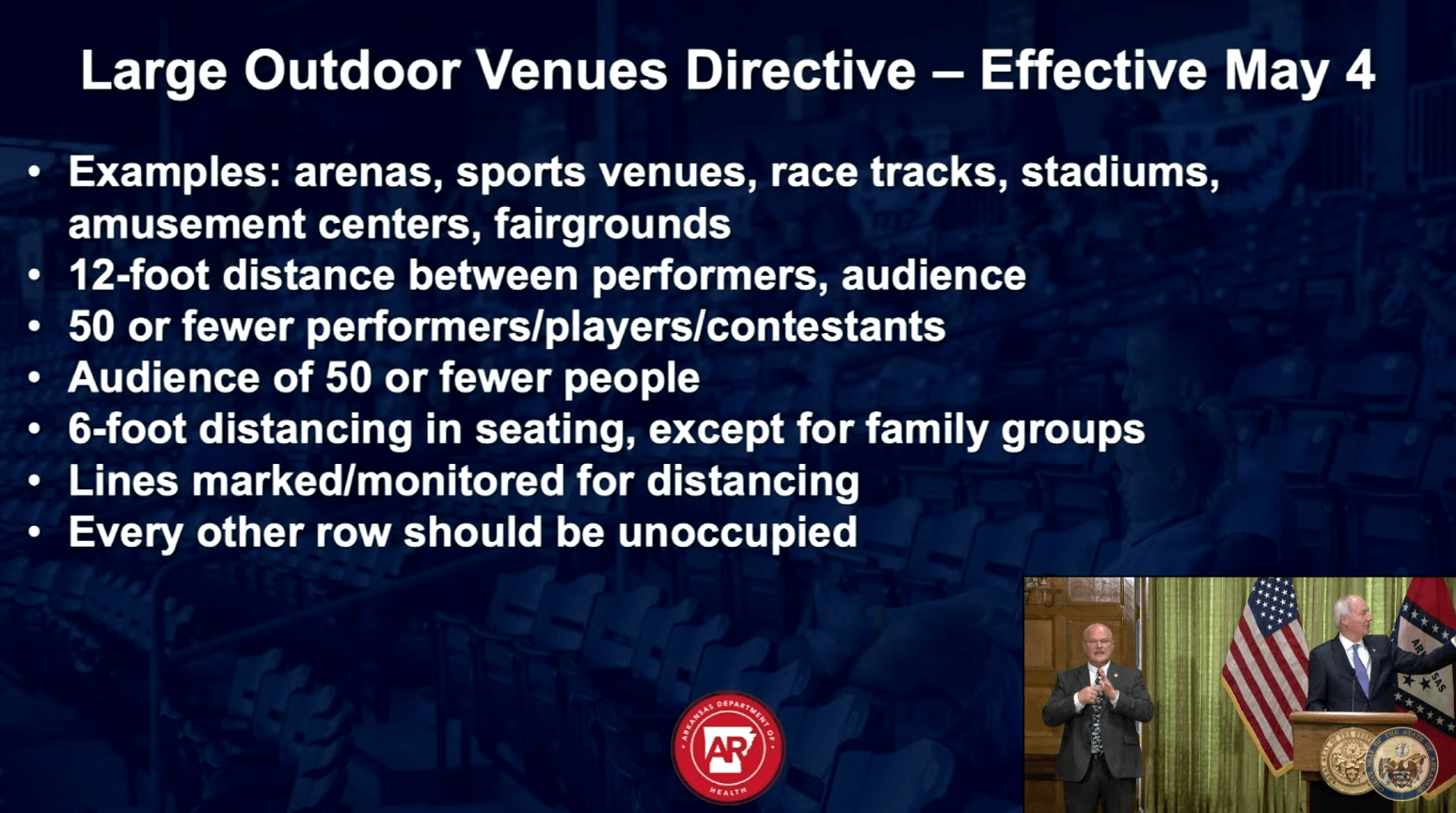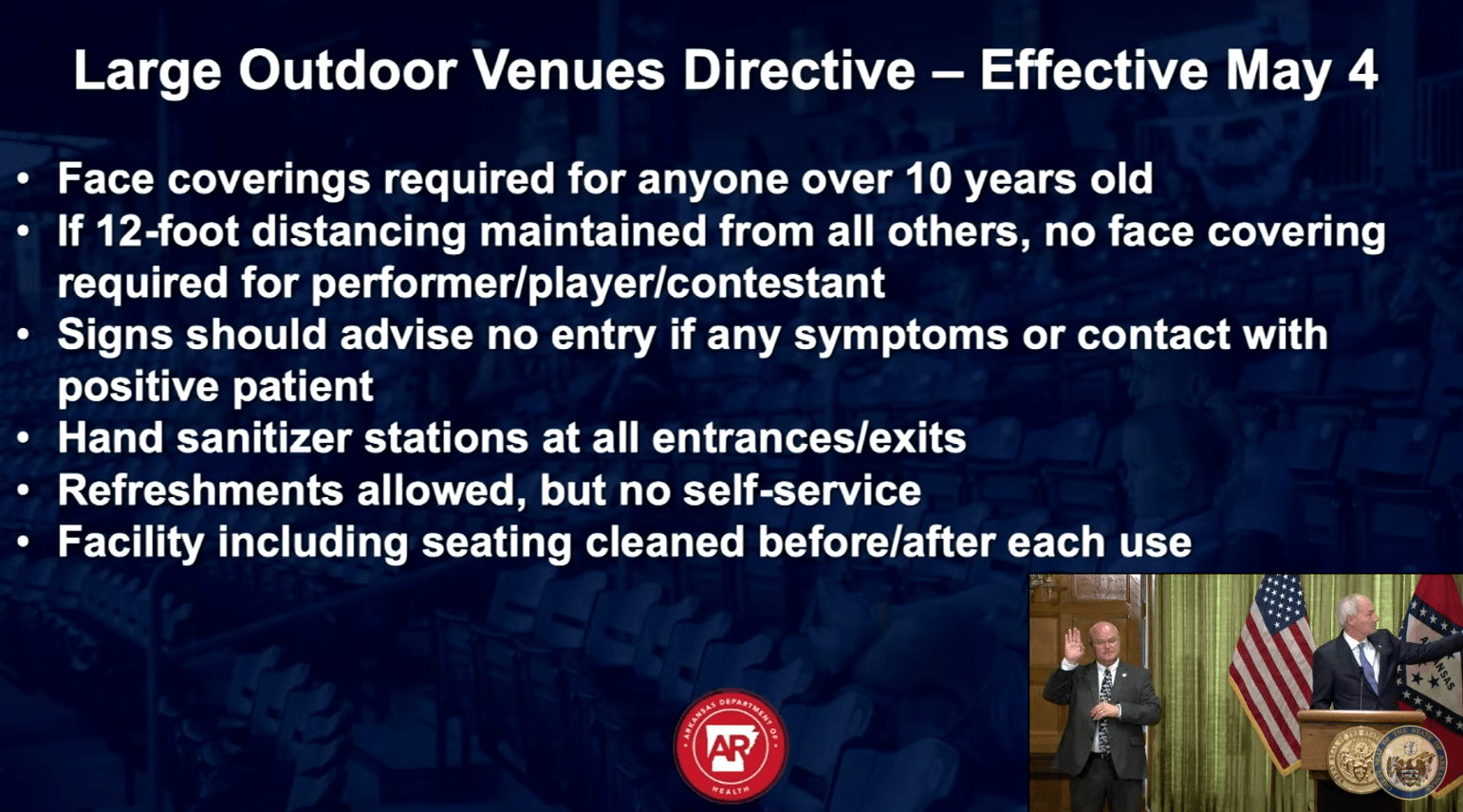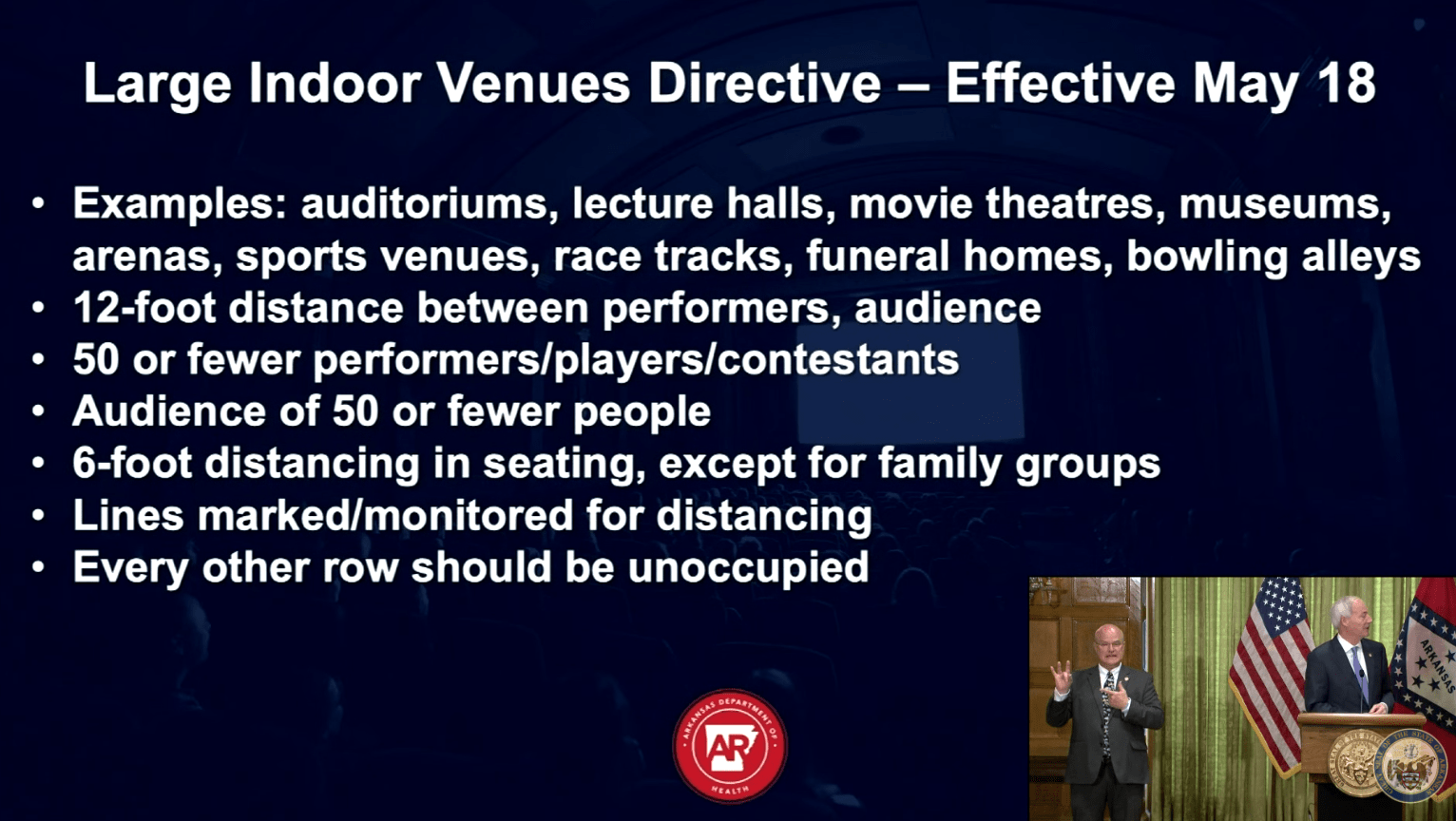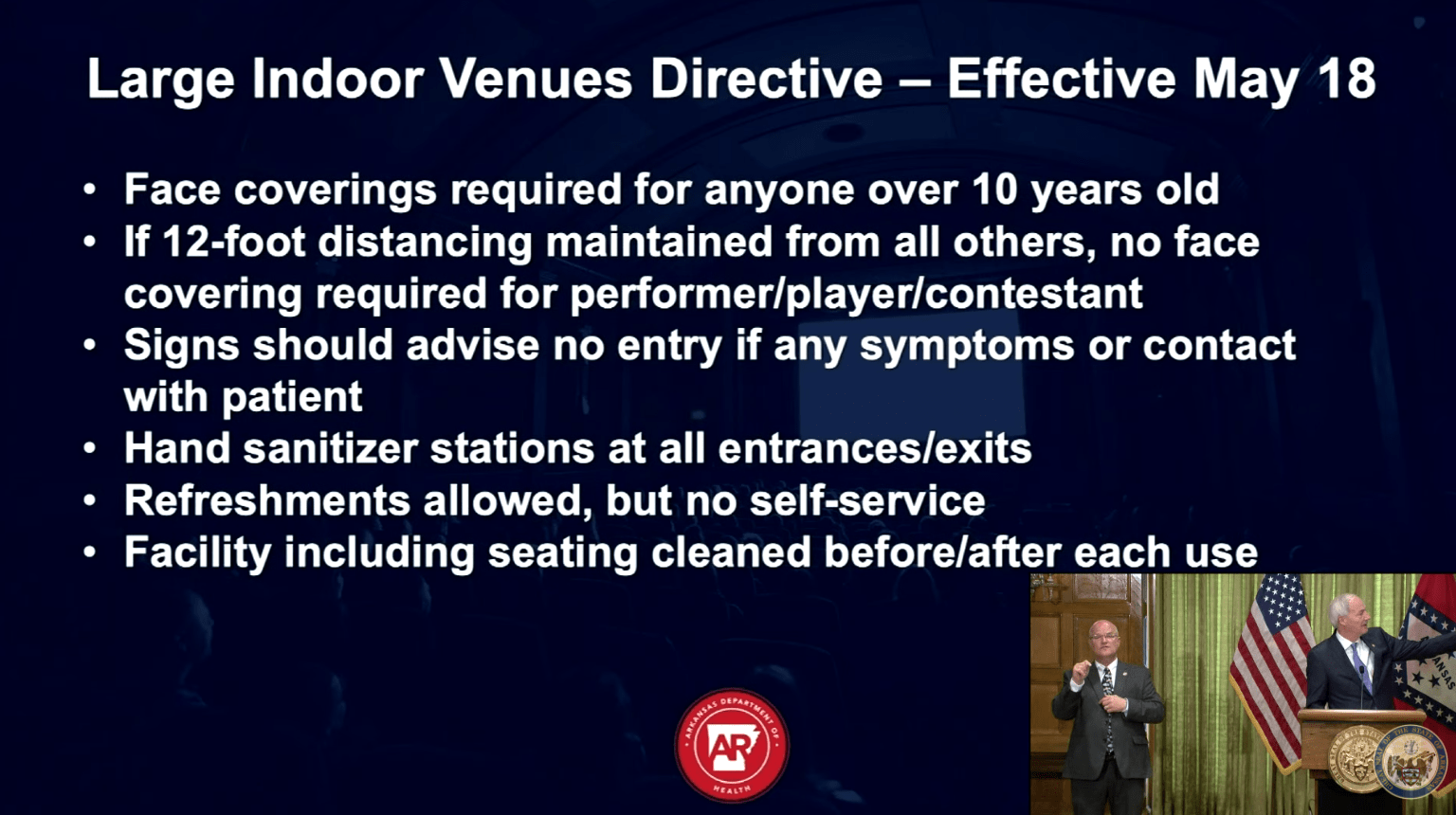 Hutchinson also highlighted another day of decline in new COVID-19 cases. (Below).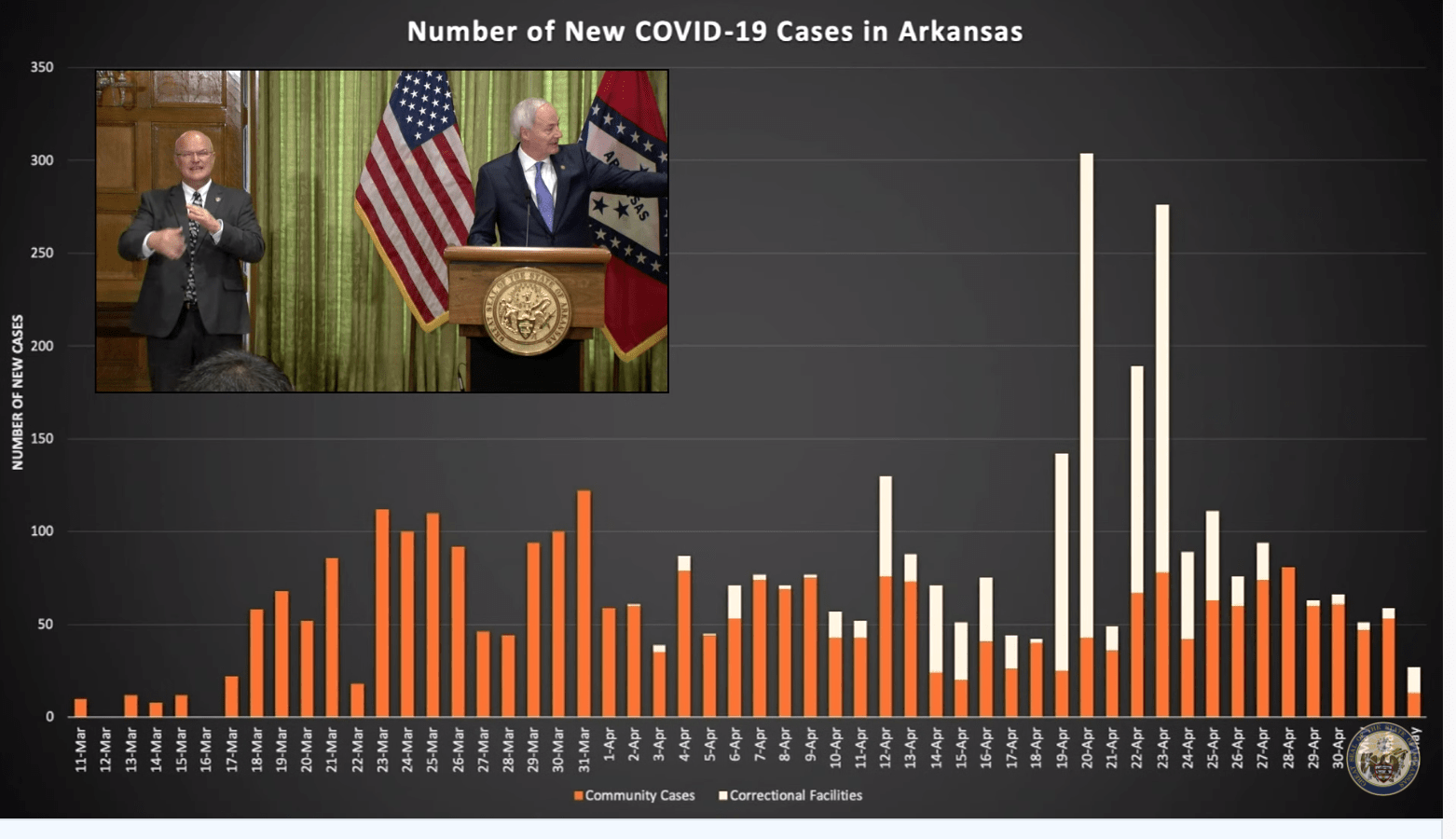 Despite the gradual lifting of restrictions, the governor said Arkansans should still be vigilant when it comes to adhering to social distancing, sanitizing, hand-washing, and other preventative guidelines if the state expects to enter Phase 2 of reopening. Phase 2 calls for another 14-days where a resurgence does not happen.
***
State officials have finalized the Arkansas Ready for Business grant program. The grant will consist of $55 million. Details are below. The site, located at ArkansasEDC.com/COVID19, will re-open tomorrow at 8 a.m. It will close at 6 p.m. on Wednesday, May 6, at 6 p.m. to review submissions.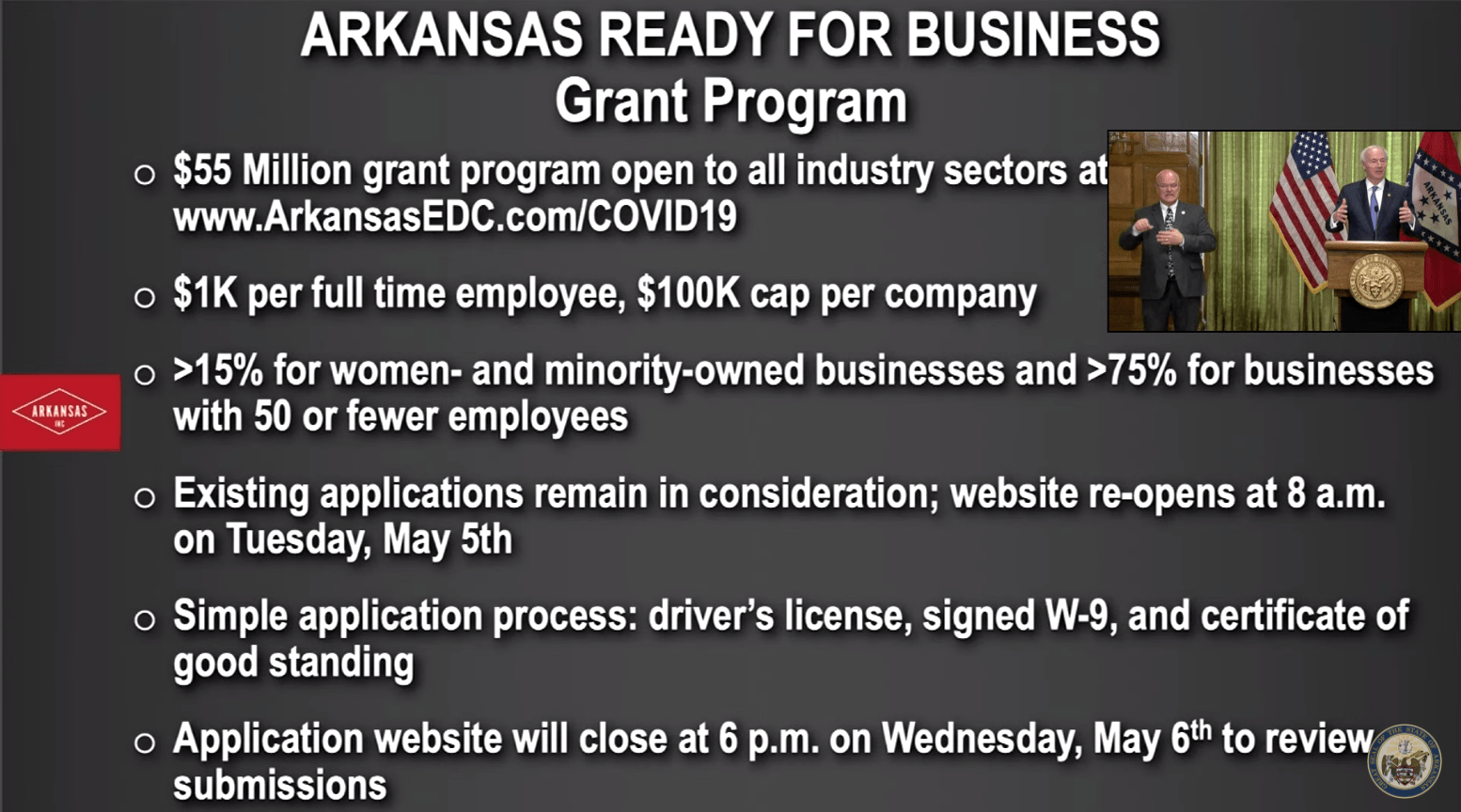 ***
Other stats from the Monday afternoon briefing:
There are currently 3,458 people testing positive in the state. Secretary of the Arkansas Department of Health Dr. Nate Smith said there were 27 people who tested positive since yesterday — 14 were inmates in correctional facilities while the other 13 were from the community. Hutchinson said it was the smallest number of new cases recorded in a day in quite some time. There were 1,629 tests performed Sunday.
The total number of deaths increased five to 81.
There have been 2,016 recoveries.
Ninety-one are hospitalized with issues related to the coronavirus. That's a decline of seven from over the weekend.
Sixteen individuals are on a ventilator — a decrease of three since the weekend.
There are currently 245 nursing home patients that have tested positive. That's up five from yesterday. And there are 147 nursing home staff members testing positive. That's up one from Sunday.
At the federal correctional facility in Forrest City, 172 inmates are positive.
At the Cummins State Prison Barracks, 873 inmates are positive.
And Department of Corrections Director Dexter Payne (pictured above) noted there was an incident over the weekend at the Cummins Unit. Some inmates started trashcan fires and broke windows before the unit's emergency response team quickly had the situation under control. No injuries were reported.
***
The new White River Now mobile app has started featuring regular COVID-19 updates and podcasts. In addition to the updates featured on the White River Now family of radio stations, the COVID-19 podcast section also features new interviews with Stone County Judge Stacey Avey, Batesville Mayor Rick Elumbaugh, Independence County Judge Robert Griffin, state Sen. Stu Smith, and state Sen. James Sturch. Download the free White River Now mobile app today from the Google Play Store or the Apple App Store, and keep up-to-date on all local and state coronavirus information and to listen to the streams of White River Now radio stations.
We also carry live feeds of Gov. Asa Hutchinson's COVID-19's briefings on-air at Arkansas 103.3, online at White River Now's Facebook page, and through the Arkansas 103.3 stream on the White River Now mobile app on Arkansas 103.3.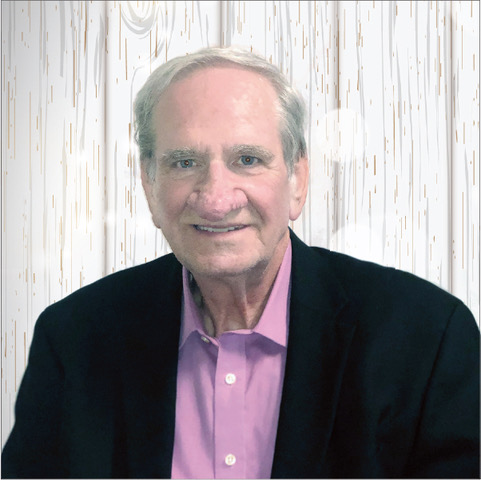 Get up-to-date local and regional news along with the latest sports and weather every weekday morning by listening to Gary B. on Ozark Newsline, broadcast from the First Community Bank Newsroom on Arkansas 103.3. White River Now updates are also aired weekday mornings on 93 KZLE, Outlaw 106.5, and 99.5 Hits Now. Have a news tip or event to promote? Email White River Now at news@whiterivernow.com. Be sure to like and follow us on Facebook and Twitter. Add don't forget to download the  White River Now mobile app from the Google Play Store or the Apple App Store.