Article By Hannah Keller Flanery
UACCB Communications and Marketing Coordinator
Tenacious. Kind. Hard-working. Caring. Patient. A servant's heart.
These are just a few of the words that come to mind when asked to describe Dr. Tamara Griffin. After a 12 year battle with cancer, Griffin passed away June 3, 2020, at her home.
Griffin's friend and colleague, University of Arkansas Community College at Batesville (UACCB) Chancellor Deborah Frazier, said Griffin left a legacy of service above self, a legacy that will be carried on by the numerous lives Griffin impacted.
"Dr. Griffin was a woman of remarkable character. She invested both professionally and personally in her students and colleagues," Frazier said. "She loved teaching and as one of the 'go-to' people on campus, she contributed greatly to the academic landscape of UACCB. She was dependable and never failed to accomplish any task given to her. The campus constituency will miss her ready support, her kindness, and her tenacity for making the world a better place."
Griffin worked at UACCB for more than 29 years, where she taught computer networking and online business courses, as well as serving as the division chair for the business, technology, and public service department. Originally, her professional aspirations were to become a fashion designer, but when she began researching fashion-design degree programs at various colleges, she discovered a small problem.
"That's when I realized you needed to know how to sew to be a fashion designer, and I thought to myself, 'Maybe this is the wrong career path for me,'" Griffin said in a previous interview.
Her love of math led Griffin to pursue a career in computer technology. She attended Lyon College for one semester before transferring to Arkansas State University in Jonesboro, where she graduated with a bachelor's degree in data processing in 1982. Her parents had moved to Bakersfield, Calif., at that point, and Griffin, then married to her husband Danny, followed suit. She worked for Pepsi in Bakersfield where she was the first female computer programmer for the company at that location.
She worked for Pepsi for about seven years before she and her husband decided to move back to Batesville in 1991 to raise their family. A teaching position was open with UACCB, then Gateway Vocational-Technical School. Once she was working in higher education, Griffin was encouraged to return to college for her master's degree. She earned a Master of Business Administration from Arkansas State University in 1993.
In August 2008, while Griffin was pursuing her doctorate of management in organizational development and change from Colorado Technical University, she was thrown an unexpected curve when she was diagnosed with inflammatory breast cancer. However, she kept pursuing her doctorate even after the diagnosis and finished her degree in March 2011.
Griffin was a fierce advocate for her students. Frazier said that in the recent days following her passing, many students have reached out and shared stories of Griffin's unfailing faith in their abilities.
"Because of her longevity at UACCB, Dr. Griffin had created many partnerships with business and industry leaders in our community and would often contact businesses on behalf of students she mentored," Frazier said.
Nina Brokaw, a UACCB alumnus, recalled Griffin's efforts to help her students succeed in the classroom and after graduation.
"I don't think I ever saw her without a big smile on her face. She loved her students and loved seeing them excel. She went out of her way to help me when I graduated from UACCB by calling businesses that were hiring so maybe I could get a job, and for that, I'm forever grateful," she said.
In addition to her service to the community college, Griffin was an active volunteer within the community. She served for more than 20 years as the database manager for Independence County Christmas Brings Hope. Ted Hall, chair of the organization, said Griffin was vital to the organization, ensuring that applications were entered accurately into the system.
"That may sound like an easy job, but it's a huge undertaking, and Tamara did it with a great attitude. She was very patient with applicants if they ever had any questions. We are going to greatly miss her," he said.
Griffin also served several years on the Arkansas Community Colleges (ACC) conference board helping with the organization of the group's annual conference.
"Dr. Tamara Griffin was a valued member of our ACC conference board for the past several years. I greatly admired her thoughtful ideas, positive spirit, and most importantly her dedication to the success of community college students. Her strength was an inspiration to all who knew her, and her friends at ACC and the conference board will miss her greatly," said Collin Callaway, senior policy director for ACC.
Additionally, Griffin volunteered with Batesville Area Chamber of Commerce projects, the Main Street Batesville Halloween event, the Batesville Pioneer Booster Club, and was an active member at Fellowship Bible Church.
Griffin went through multiple treatments including chemotherapy, radiation, and a double mastectomy and fought cancer into remission multiple times. It is because of her grit and determination that led to a scholarship being named in her honor at UACCB.
"The Tenacious Tamara Scholarship in Honor of Dr. Tamara Griffin" is a newly endowed scholarship that will be awarded to a non-traditional student enrolled in a business, technology, or public service program at UACCB with a GPA of 2.5 or better.
Griffin maintained a positive outlook throughout the entirety of her battle against cancer and was an uplifting influence to others going through the same battle. Griffin always credited her tremendous faith as the key that carried her through her cancer battle, along with her support system including her husband, family, friends, and her work family at UACCB. Her words from a previous interview in October 2018 resonate as a message of hope for those still fighting their battle against cancer.
"So often when people hear cancer, the first word they think of is death, but with the strides that have been made in medicine, now it's more about learning how to live with cancer and how to deal with it," Griffin said. "I would say to others, 'Yes, your cancer may come back, but you can still beat it. Don't lose hope.'"
For those who would like to make a donation to The Tenacious Tamara Scholarship, visit uaccbfoundation.org or contact Kim Whitten at (870) 612-2017.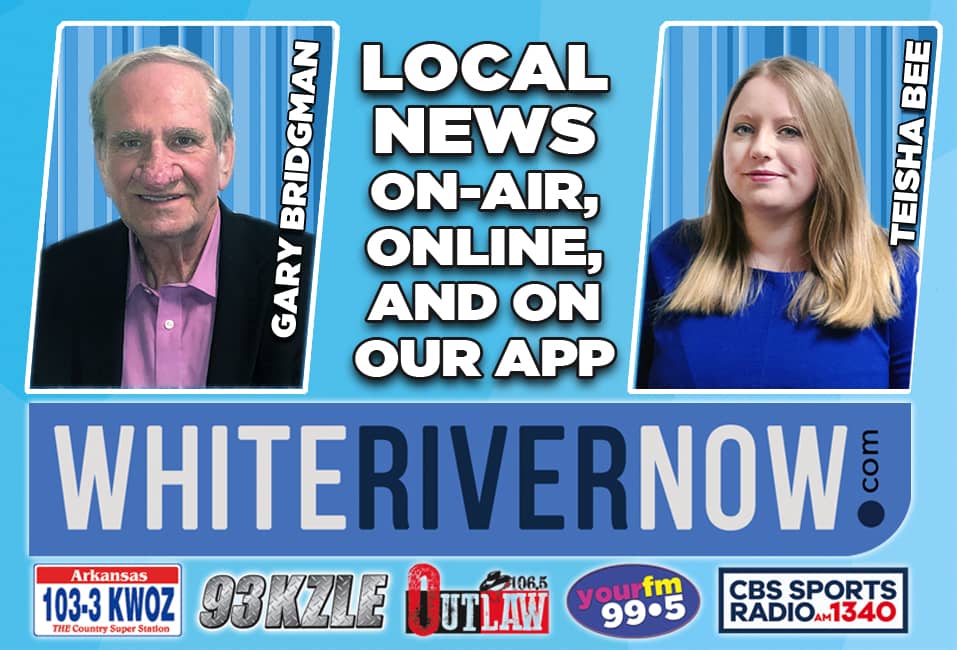 Get up-to-date local and regional news along with the latest sports and weather every weekday morning by listening to Gary B. on Ozark Newsline, broadcast from the First Community Bank Newsroom on Arkansas 103.3. White River Now updates are also aired weekday mornings on 93 KZLE, Outlaw 106.5, and 99.5 Hits Now. Have a news tip or event to promote? Email White River Now at news@whiterivernow.com. Be sure to like and follow us on Facebook and Twitter. Add don't forget to download the White River Now mobile app from the Google Play Store or the Apple App Store.
For more local news and info from White River Now, head to our home page.