Newport's 22nd annual Depot Days Festival is on track for Saturday, Sept. 26.
The festival, held on Front Street in downtown Newport, is a "showcase of local, regional, and national talent paying tribute to the rich musical history of Jackson County for which Rock 'n' Roll Highway 67 was recognized by the Arkansas Legislature and Gov. Mike Beebe years ago," according to the festival's website, DepotDays.org.
Jackson County's own Trevor Johnson will open the festivities. Growing up with influences in all areas, from George Strait to Bad Company and all the way back to newer artists such as Parker McCollum and Koe Wettzel. His debut single, "Memphis Rain," released in June of 2020 and is the first single from his debut album coming in September. Trevor Johnson will perform at 11:30 a.m.
From 12:45 p.m. to 2 p.m., the Side Street Steppers will perform. The duo of Christian Stanfield and Miss Vera Victoria has played over 1,000 shows and released four full-length studio recordings. The Side Street Steppers, considered a "full-blown Memphis institution," according to festival organizers, play material from the Golden Age of American gramophone recordings.
The Steppers have performed at the National Jug Band Jubilee in Louisville, Ky.; headlined the International Banjo Rally in Eureka Springs; and have appeared at the American Banjo Museum in Oklahoma City.
Brick Fields, a northwest Arkansas act that recently won The Ozark Blues Society Blues Challenge and went on to represent Northwest Arkansas at the International Blues Competition in Memphis, will perform from 2:15 p.m. to 3:45 p.m. Founded in Eureka Springs by husband-and-wife Larry Brick and Rachel Fields, Brick Fields has hosted Northwest Arkansas's longest-running weekly live music event every Wednesday night at Morano's Restaurant in Fayetteville since 2012.
Newport native and guitarist Michael Walker will perform from 4 p.m. to 5 p.m. Depot Days organizers say after moving to Dallas, Tex., in 1989, Walker started to focus on the sounds of smooth jazz, starting his own group (Chill – Factor) in 2000. His debut solo album, "A Smoother You," was released in 2013 on the Spectra Jazz label, and in 2018, he released the album, "Daylight," which highlights Walker's "riveting" guitar skills, according to festival organizers.
The Zyndall Raney Band is scheduled to perform from 5:15 p.m. to 6:45 p.m. The band, created earlier this year from the members of the "Jeannie & The Guys Band" after the untimely passing of Jeannie Hendrix, the band's drummer and namesake, is led by Zyndall Raney, a veteran keyboard player and vocalist. Raney is also the son of Arkansas's Wayne Raney, a nationally known country singer who performed and toured with the Delmore Brothers in the 1930s and 1940s and who also opened a legendary recording studio, Raney Recording Studio, in Drasco, Ark., which Zyndall still owns and operates. 
Doug Greeno, who has played in Jackson County night spots since the 1950s, is a featured vocalist with the Zyndall Raney Band. Greeno was a member of the King's Four, a band that played at Bob King's Capri Club in Swifton in the 1960s. He also worked with Sonny Burgess and the Sun Rhythm section on a Smithsonian documentary in the 1990s about rock's roots.
Other members include Marcus Grady, lead guitar and vocals; Bill Lewis, bass guitar; Donna Lewis, vocals; Mike Gio, drums; and vocalist Bill Davis, who dresses as a popular 1950s Memphis rock-and-roller, according to organizers.
Depot Days 2020 will conclude with a performance by The Memphis All-Stars, described by festival organizers as "one of the most electrifying bands in the South" who "generate energy and excitement everywhere they perform." The band will perform from 7 p.m. to 9:30 p.m.
Also at this year's edition of Depot Days will be the 16th annual Jackson County's Best Backyard Barbeque Championship Cookoff, sponsored by Greenway Equipment.
Capital level sponsors for Depot Days 2020 are Bad Boy Mowers and the City of Newport. Platinum level sponsors are Arkansas Steel Associates, Arkansas State University-Newport, Granges, Farmers Electric Cooperative Corporation, Merchants and Planters, Newport Economic Development Commission, and Unity Health/Harris Medical Center.
Organizers say the festival will be following the directives of the Arkansas Department of Health for outdoor events. Masks must be worn while moving about the park but can be removed once seated. Family groups may sit together, but social distancing of at least six feet will be required from other patrons. 
All events will be held outdoors this year, and attendees are asked to utilize the marked lines to assist with distancing that will be marked at each vendor booth. Admission is free, and everyone is encouraged to bring a lawn chair and blanket.
For more information on Depot Days 2020, head to their website: DepotDays.org.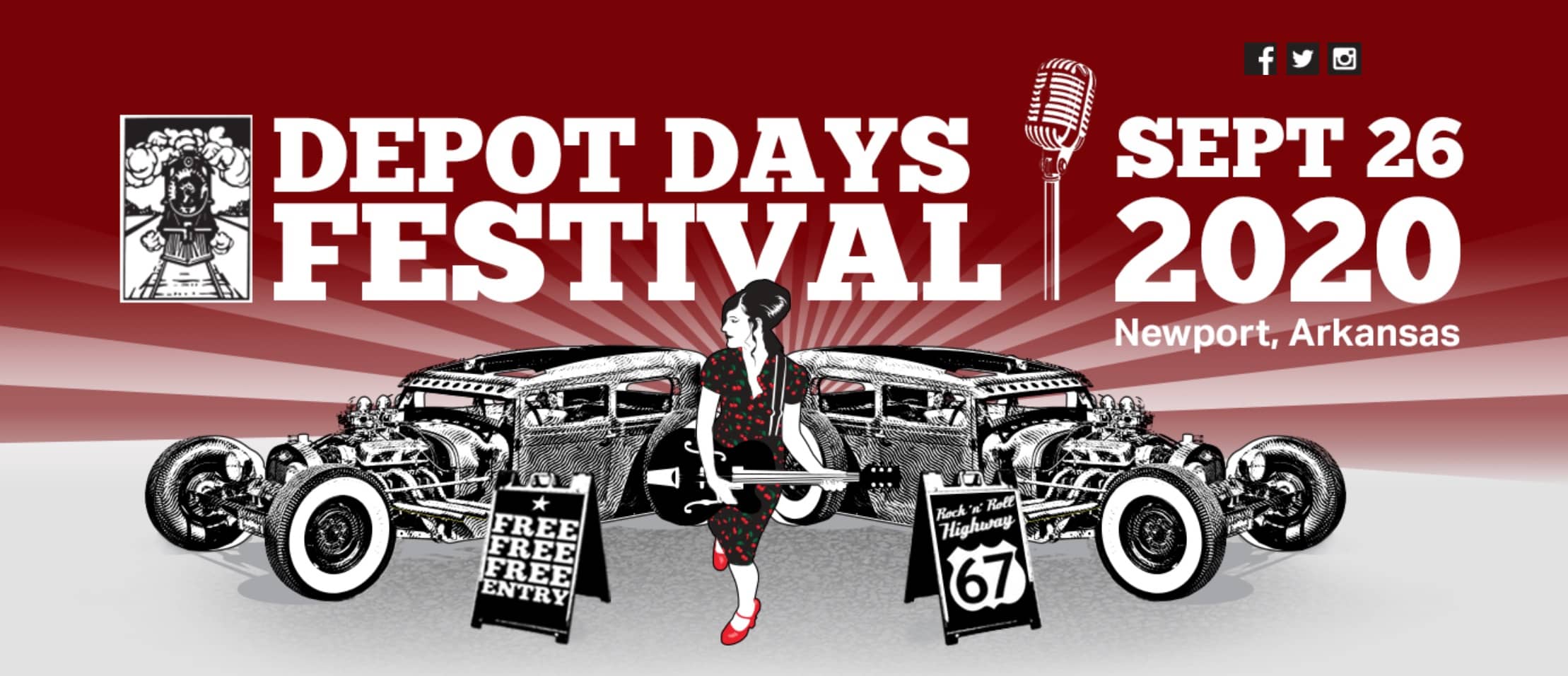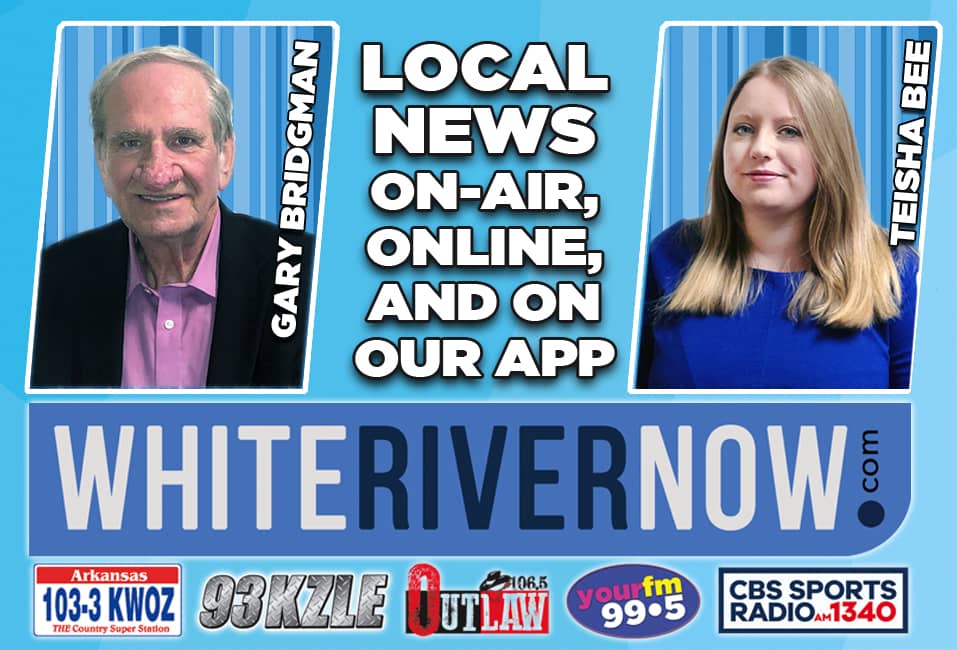 Get up-to-date local and regional news along with the latest sports and weather every weekday morning by listening to Gary B. on Ozark Newsline, broadcast from the First Community Bank Newsroom on Arkansas 103.3. White River Now updates are also aired weekday mornings on 93 KZLE, Outlaw 106.5, and yourfm 99.5. Have a news tip or event to promote? Email White River Now at news@whiterivernow.com. Be sure to like and follow us on Facebook and Twitter. Add don't forget to download the White River Now mobile app from the Google Play Store or the Apple App Store.