Cedar Ridge FFA members and facilitator pose with the Entegrity light switch
Friday morning students, faculty, and media gathered near the arrays of solar panel fields to "flip the switch" as both Cedar Ridge and Midland Schools join other area schools in partnering with Entegrity to cut costs by transitioning to solar power.
The solar panels are situated on the grounds of Cedar Ridge High School near the agricultural education building.
Interestingly, the agriculture department's sheep will be used for keeping the grounds in the solar array areas, adding up to additional savings for the schools for not having to keep the grounds themselves.
A representative with Entegrity who spoke at Friday's event said, "Another cool thing about this project is that two districts came together and were able to work together to put two different arrays at one site, and by doing so each district actually saves more money than they would alone. It's one of the first partnerships between two districts in the state of Arkansas."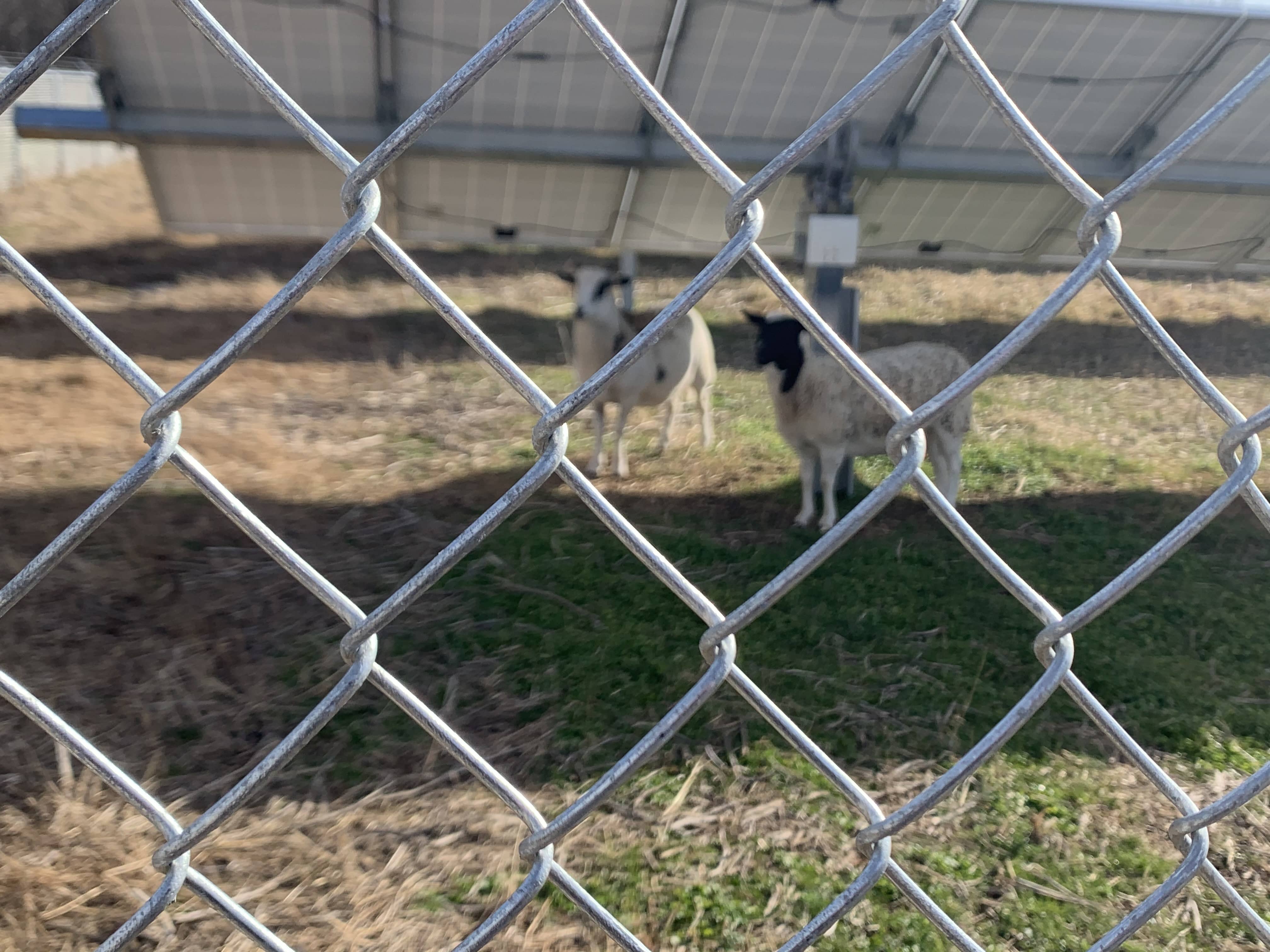 A couple of the official groundskeepers