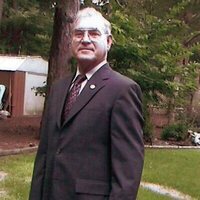 Dean Williams, 87, of Heber Springs, departed this life Wednesday, April 28, 2021.
He was born Aug. 11, 1933, to Robert Ross and Edna (Roussel) Williams.
Williams was a member of the Grubbs Church of Christ.  He served in the Army National Guard.  He was a graduate of Grubbs High School where he was a star basketball player and a baseball player.
He was a Master Mason of the Sugar Loaf 414 and a 32nd degree Scottish Rite Mason of Little Rock.  He was also a member of the Heber Springs American Legion. He loved to hunt, especially with his family.  He also enjoyed dancing, traveling, gardening, and yard work.  His favorite pastime was spending time with his grandchildren and great-grandchildren.
He is preceded in death by his parents; his brothers, L.B. Williams, Robert Williams, Hugh Williams, Eugene Williams, and sisters, Ettabelle Gibbs and Edna Willine Williams.
He is survived by his special lady of twenty-five years, Connie Hensley; daughters, Cyndi Jones and husband Joe of California, Tawanna Marrone of Higden; siblings, Joe Edd Williams and wife Penny of Arizona, June Allen and husband J.H. of Grubbs, Billy Max Williams and wife Betty of Heber Springs; grandchildren, Cody Jones of Pennsylvania, Zach Jones of California, Skylar Jones of Florida, Johnathan Marrone of California, Paris Marrone of California, and Mason Marrone of West Memphis; eight great-grandchildren and numerous nieces and nephews.
Graveside service will be Saturday, May 1, 2021, at 1:00 at Sandhill Cemetery.
There will be no visitation.