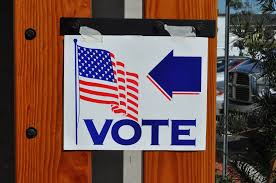 The school election in Stone County is on May 18 with early voting starting on Tuesday, May 11.
The big question on the ballot is whether or not the voters will approve a seven-mill increase in real estate and personal property taxes.
The Mountain View Public School system has not asked for an increase in support on the local level since 1984.
Early voting is on weekdays only through May 17 from 8 a.m. to 4:30 p.m. Early voters can cast their ballots at the election office on Peabody Avenue, across from the courthouse.
Election Day ballots may be cast at any of the usual voting locations throughout the county between 7:30 a.m. and 7:30 p.m.
Voters are not assigned to vote at any one location. Voters can vote at any of the eight voting sites on Election Day.