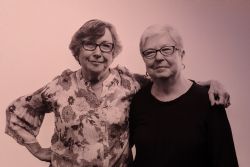 Brenda Joyce (Smart) Horn, 76, of Sulphur Rock passed away Thursday, May 13, 2021.
She was born Dec. 13, 1944, in Batesville, AR to Ruben Smart and Luella (Young) Smart.
Brenda was a member of Sulphur Rock Baptist Church. She loved spending time with her family and helping at the church.
Survivors include her son, Gary Horn II of Pea Ridge; two daughters, Patricia Bell (Ott) of Pea Ridge and Peggy Mathes (Richard) of Salado; eight grandchildren; and one great-grandchild.
She was preceded in death by her parents; husband, Gary Horn; brother, Ronnie Smart; and sisters, Carolyn Mason and Donna Crabtree.
Pallbearers are Randell Crabtree Sr., Randell Crabtree Jr., Thomas Graham, Bryon Hoggard, Randel Davis, Richard Mathes, and Gary Horn.
Honorary pallbearers will be Logan Graham, Braxton Davis, Gearrett Bell, Greg Mathes, and Nicholas Mathes.
Funeral services will begin at 2:00 p.m. Tuesday, May 18, 2021, at Sulphur Rock Baptist Church with Bill Allen and James Cain officiating. Burial will follow at Sulphur Rock Cemetery under the direction of Roller-Crouch Funeral Home of Batesville.
Visitation will be held from 5:00-7:00 p.m. Monday, May 17, 2021, at Roller-Crouch Funeral Home of Batesville.
Memorials may be made in her honor to Sulphur Rock Baptist Church, P.O. Box 67, Sulphur Rock, AR 72579.