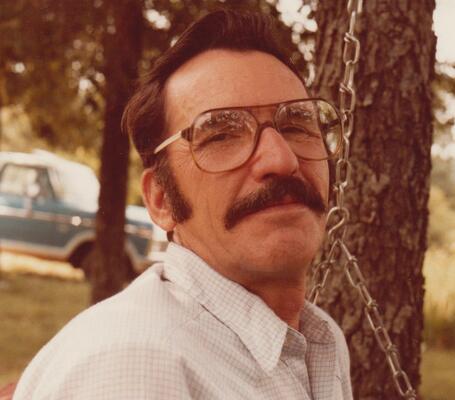 Leon Royal, 87 of Evening Shade passed away Saturday, May 15, 2021.  He was born March 13, 1934, in Evening Shade, Arkansas to Delzo and Verdia (Barnett) Royal.  He was a retired mail carrier and a member of the Main Street Church of Christ in Evening Shade.  He served seven years in the United States Air Force.  He was a guitar and instrument maker and enjoyed boat building and sailing, restoring antique tractors, and woodworking.  He was also a HAM Radio Operator.
He was preceded in death by his parents; one son, James Dale Royal; one brother, Curtis Royal and one sister, Janice Royal Franks.
Survivors include two daughters, Ginger Clark (Lonnie) of Mountain View and Angela Sutherland (Brien) of Concord; one brother, James Ray Royal (Eva) of Evening Shade; one sister, Kay Rodgers (Aubrey) of Jonesboro; nine grandchildren, Jessica Royal, Jamie Hill (Ryan), Joseph Royal (Maddi), Alan Swan (Candace), Candace Branscum (Hunter), Preston Clark (Brandi), Sydney Stephen, Josey Sutherland, and Katie Sutherland; ten great-grandchildren; one daughter-in-law, Charolette Royal of Evening Shade; one special friend, Willene Norris of Poughkeepsie; and a host of other relatives and friends.
Funeral services will be Tuesday, May 18, 2021, at 10:00 a.m. at the Qualls Funeral Home Chapel in Cave City with Randy Cavender officiating.  Burial will follow in the Evening Shade Cemetery.
Visitation will be Monday, May 17, 2021, from 6:00 until 8:00 p.m. at the funeral home.
Pallbearers will be Joseph Royal, Ryan Hill, Alan Swan, Hunter Branscum, Preston Clark, and Kenneth Royal.