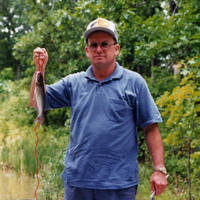 Jimmy O'Neal Cansler, 68, of McCrory Arkansas departed this life on Monday, May 17, 2021.  He was born July 16, 1952, to Henry and Shanna (Sprouse) Cansler.
He was a member of the Church of Christ and worked as a clerk for the Arkansas State Highway Department in McCrory.  He worked for American Greetings for 27 years.  Jimmy enjoyed talking to people and could often be found taking walks around his hometown, just talking with neighbors and friends.  He also enjoyed hunting and fishing and carrying on with his coworkers.  What he loved more than anything was spending time with his grandchildren and the rest of his family.
He is preceded in death by his parents and his son, James Cansler.
He is survived by his wife of 49 years, Betty J. Cansler, Sister; Louise Cansler Skinner of Bradford; grandchildren, James Henry Cansler of McCrory, Taylor Paige Cansler Roseberry (Timothy) of Newport, Lane Allen Cansler of McCrory; daughter-in-law, Amanda Cansler Heath of McCrory; nephew, Austin Taylor, and several other nieces and nephews.
Service will be Thursday, May 20, 2021, at 2:00 at Dillinger Funeral Home. Visitation will be from 1:00 until service time.  Burial will be in Coffeyville Cemetery.